OK, I know I'm a little late to the party because it's already May, but I just couldn't resist!
If you're unfamiliar with this meme, here's a little background: Fellow 90's kids might remember the 2000 NSYNC hit, "It's Gonna Be Me" (simultaneously the coolest and creepiest music video ever).
Since about 2012, a variety of memes and GIFs with Justin Timberlake singing the lyric with the misheard caption have been circulating all over the web, particularly during the last week of April leading up to May.
To honor the awesomeness that was NSYNC, I'm gonna take you way back to the nifty 90's with this collection of DIY 90's snack foods. From Dunkaroos to Sunny D, you can get a taste of your childhood with this snack-attack of after-school goodness.
Let's get cookin!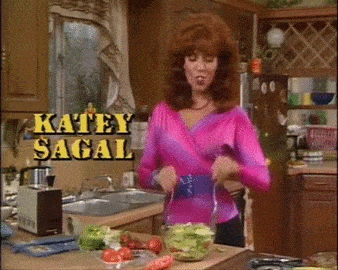 Homemade Dunkaroos
Credit: Hey Wanderer Blog
Butterfinger BB's
Credit: Glazed and Confused
Ecto Cooler
Credit: Food and Wine
DIY Pizza Lunchables
Credit: Mommy's Kitchen
Jell-O Pudding Pops
Credit: Delicious as it Looks
Handi-Snacks Cheese
Credit: Culture Cheese Mag
Choco-Tacos
Credit: Wheel n'Deal Mama
Uh-Oh! Oreos
Credit: King Arthur Flour
Dino Grrrahams (I loved these!)
Credit: Mama Gone Green
Dino Nuggets
Credit: New York Family
SunnyD
Credit: Sweaty Girl
Homemade Zebra Cakes
Credit: Confessions of a Cookbook Queen
P.B. Crisps
Credit: etcrumbs
What was your favorite 90's snack food? Tell us in the comments!
Every Monday is a "Reci-bee" post, where I share my favorite recipes, recipe collections, and cooking and baking hints and tips.