No one loves a pun like Yoda: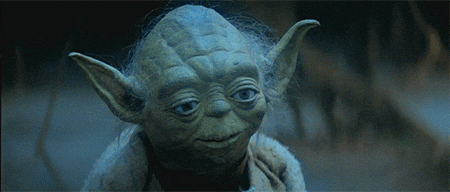 A play on the popular phrase, "May the force be with you", May the 4th has been granted Star Wars Day. Whether you spend the entire day in your Darth Vader uniform or just in your pj's watching the ORIGINAL movies, celebrating Star Wars Day is a must for fans of all ages!
With the recent release of the new Star Wars movie, a whole new generation is being introduced to the nerd-lore of this galaxy far, far away…and if you're looking for fun ways to celebrate Star Wars Day with your friends and family, here are a few helpful suggestions from your fellow Han Solo-loving friend:
Sing along with Moosebutter's rendition of the Star Wars medley:
Listen to Paton Oswalt's plan to prevent those terrible prequels from even happening:
Or…have a good old-fashioned viewing party (with themed foods, of course)!
Forget those nasty sandwiches…as Yoda would say, "A sandwich does not a party make."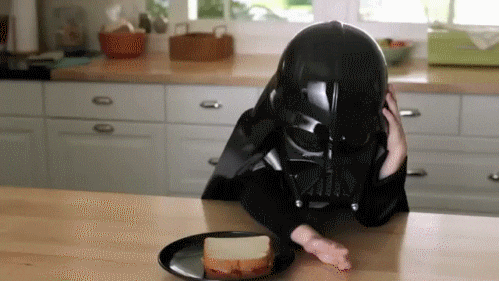 Gear up for a party every fan is sure to love with these awesome printable Star Wars-themed food signs!
First of all, make sure everyone knows where the silverware is with the "May the Forks Be With You" sign. And it's not a party without red "Han Solo Cups"!
For chippies and dippies, you can have "Seven Leia Dip", served with "Storm Trooper Scoopers"…or how about "Eguaok Dip" (like guac…get it?!) with "C(hi)p30s"…which is a very big stretch for chips…but you know, all in the name of geekism!
Throw out some "Yoda Soda" to drink…or if you're feeling so inclined, you could make some "Darth Maulted Milkshakes".
Other snacks could include "Millennium Falcorn" (popcorn), "Light Sabers" (chocolate-dipped pretzel rods), "Wookie Cookies", and my personal favorite, "Obi-Wan Kabob-ies"!
Adventurous eaters could also serve a batch of "Jabba-Ghanoush". I know, I know…
So there you have it, Jedi's. If you want to celebrate Star Wars Day with these fun themed snacks, download your copy of these printable signs here:
May the 4th be with you always…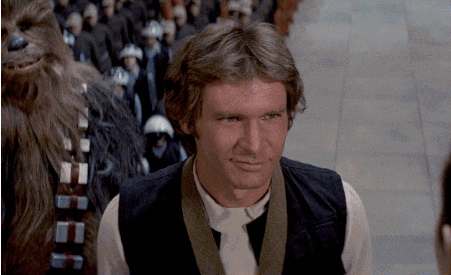 Every Monday is a "Reci-bee" post, where I share my favorite recipes, recipe collections, and cooking and baking hints and tips.