It's Cinco de Mayo!  Time for everyone in the universe to drink margaritas, eat tacos, and generally cause a huge ruckus at any and all taco stands and Mexican restaurants.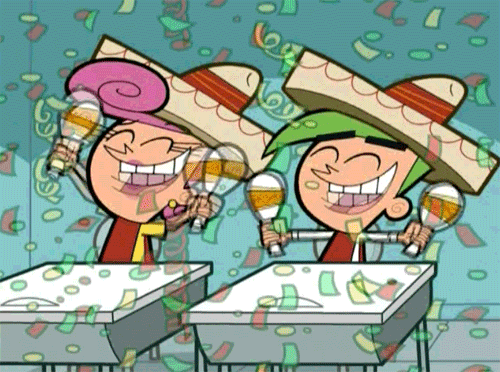 A lot of people think Cinco de Mayo is Mexican's Independence Day, but actually May 5th is the anniversary of the Mexican Army's 1862 victory over France at the Battle of Puebla during the Franco-Mexican War.  This was an unlikely victory for Mexico, as an army of 6,000 Frenchmen stormed upon a week and poor Mexican army made up of 2,000 soldiers.  Once thought to be "the premier army in the world", the French army suffered a terrible defeat and Mexico has been celebrating this courageous and amazing victory ever since.
In the U.S., Cinco de Mayo joins St. Patrick's Day as a commonly misinterpreted holiday, basically acting as an excuse for Americans to go out drinking.  However, this is a holiday with amazing history and one that was of great significance to Mexico throughout the 1862 French Invasion.
Since this battle took place in Puebla, Mexico, I thought it appropriate to gather some semi-authentic recipes so you can all celebrate Cinco de Mayo with amazing foods inspired by the region.
Poblano peppers, pomegranates, chicken, beef, pork, tortillas, and avocados run rampant in this region and are used in abundance in Puebla cooking.  Similar to the Mexican food we all know and love, these 5 (semi-authentic) Cinco de Mayo Recipes give you a truer taste of the region and can help you celebrate this fun holiday throughout the week!
Every Monday is a "Reci-bee" post, where I share my favorite recipes, recipe collections, and cooking and baking hints and tips.