Whenever I need a little pick-me-up, there's nothing that will do the trick like rewatching old episodes of Pushing Daisies. I know I've talked about this show a bazillion times on The Hob-bee Hive, but I just can't get enough of the whimsy…I mean, look at these costumes, the sets, THE PIES!!!

I'm obsessed.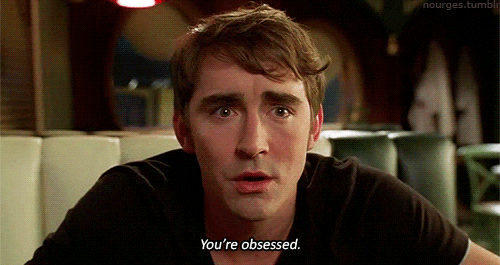 Speaking of pie, my very important calendar of miscellaneous holidays has reminded me that this coming Friday is National Apple Pie Day…and, naturally, there's only one way to celebrate…
Whether you're a traditionalist and like a good ol' fashioned pie or you're up for trying new things (apple pie fries!), this collection of 9 Apple Pie Recipes is sure to put you in the baking mood!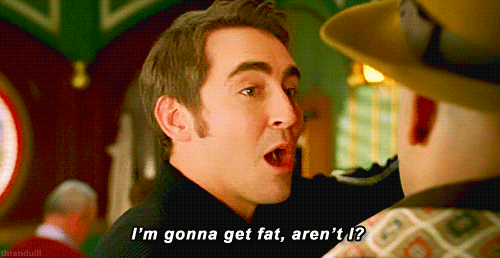 Starring:
Salted Caramel Apple Pie Bars: http://sallysbakingaddiction.com/2014/07/03/salted-caramel-apple-pie-bars/
Apple Pie Fries: http://cincyshopper.com/apple-pie-fries/
Mini Caramel Apple Hand Pies:  http://theglitterguide.com/2013/11/04/recipe-file-mini-caramel-apple-hand-pies-with-freutcake/
Cinnamon Apple Pie: http://natashaskitchen.com/2011/03/09/cinnamon-apple-pie-recipe/
Apple Pie Cookies: http://omgchocolatedesserts.com/apple-pie-cookies/
Apple Pie Egg Rolls: http://www.spendwithpennies.com/apple-pie-egg-rolls/
Apple Pie Bites: http://theblondcook.com/2014/11/apple-pie-bites/#_a5y_p=3046884
The Best Apple Pie Ever: https://audreysapron.wordpress.com/2013/12/20/the-best-apple-pie-ever/
Apple Crunch Pie: http://www.spendwithpennies.com/the-best-apple-crunch-pie-ever/
Every Monday is a "Reci-bee" post, where I share my favorite recipes, recipe collections, and cooking and baking hints and tips.