Hard to believe it's been 18 years since the world lost Ol' Blue Eyes.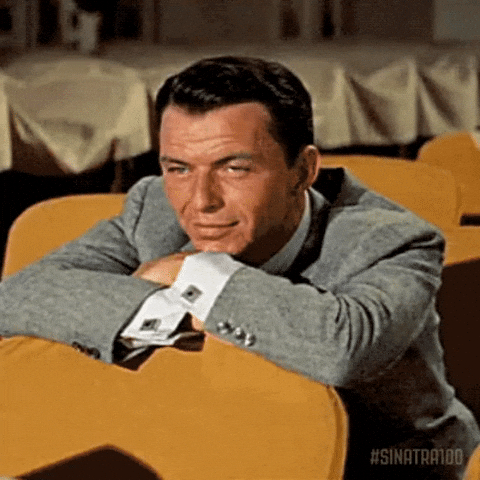 Not many of you may know, but no singer, actor, or performer has touched my life the way Frank Sinatra did. I don't know what it was that originally drew me to him, but for as long as I can remember, his music has been the soundtrack to so many pivotal moments in my life, from my first heartbreak to my wedding day.
The passing of Frank Sinatra was my first experience with death, what it felt like to loose something so close to your heart. Ironically it would be Sinatra's music that would help me cope with the loss of my father, my two grandfathers, and my great-grandparents. His music has a way of speaking to me, of saying so perfectly what it is I often cannot say.
Frank passed away May 14, 2008 and was laid to rest May 20th. So today, on the near 18-year anniversary of Sinatra's passing, I share with you a few of my favorite Sinatra Fun Facts!
21 Fun Facts You Might Not Know About Frank Sinatra
The U.S. Congress passed a resolution on May 20, 2008, the day of Sinatra's burial, designating May 13th as Frank Sinatra Day to honor his contribution to American culture.
Frank almost died during childbirth. The doctor had trouble removing the 13½ lb. baby from his mother, scarring him with forceps and puncturing his eardrum. Frank's grandmother, Rose, noticed the baby wasn't breathing and held him under cold running water until he finally began to breathe.
The difficult birth left Frank with severe scars on his left cheek, neck and ear. It also perforated his eardrum, leaving it damaged for the rest of his life. A later operation on his mastoid bone left him with major scarring on his neck. All his life, Sinatra hated to be photographed from the left side.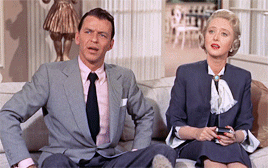 Favorite color: Orange.

Favorite drink: Jack Daniel's. Two fingers of whiskey, four ice cubes, and a splash of water, to be more specific.

Despite his immense musical success, Frank did not know how to properly read music.
A tremulous relationship with Ava Gardner and a deep dip in his popularity resulted in several suicide attempts and deep bouts of depression.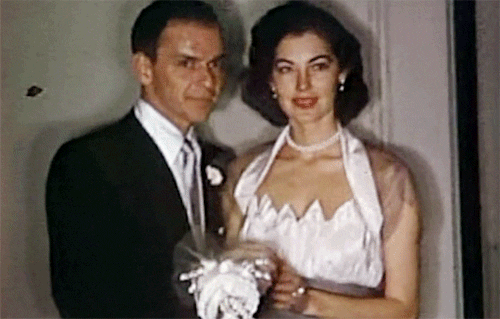 Frank collected and operated toy trains.
Frank had his first U.S. Billboard #1 hit in 1940 with the Tommy Dorsey Band. The song "I'll Never Smile Again" held the #1 spot for 12 weeks.
In 1945 Frank was awarded an honorary Academy Award for his part in the short film, The House I Live In.
Nine years later, he was awarded the Oscar for Best Supporting Actor for his part in From Here to Eternity.
He completed his Academy Award journey by hosting the award show in 1963, and co-hosting in 1975.

You can fly to the moon on Sinatra 7934, an asteroid named after Frank, discovered in 1989.

Throughout his career, Frank won 11 Grammy Awards, the Grammy Lifetime Achievement Award, the Legend Award, and 13 Grammy Hall of Fame Awards. Furthermore, he was awarded 31 gold, 9 platinum, 3 double platinum, and 1 triple platinum albums.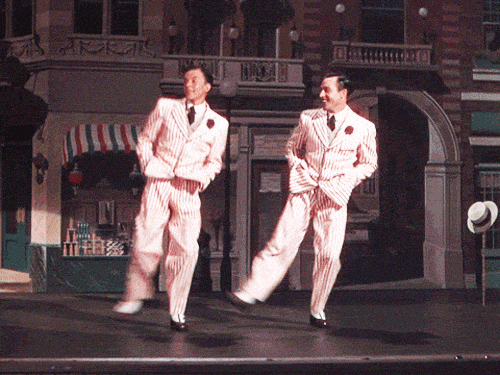 Favorite holiday: Christmas.
Frank attended only 47 days of high school before he was expelled for his rowdy behavior. Frank never returned to complete his education.

Sinatra's grave reads, "The Best is Yet to Come".
Frank was married four times in his life, but was romantically involved with several women, including Lauren Bacall and Judy Garland.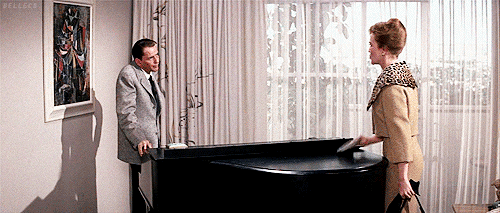 Frank was so thin when he filmed Anchor's Aweigh that they had to add padding to his uniform to give him more bulk.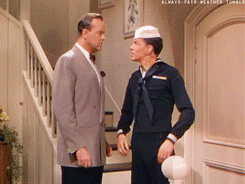 A genuine family man, Frank loved his children and grandchildren.
Look at this cute magic trick!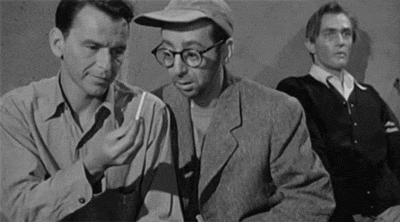 The FBI kept Frank under surveillance for almost 50 years. Beginning in the 1940s, rumors spread that Frank had ties to the mafia. The Feds kept more than 2,000 documents on Sinatra. Although he denied any involvement, the rumors never waned.

Sometimes you just need a little fun in your life! Check back every week for a new "Just Bee-cause" post, where I discuss everything from celebrity news to favorite videos and websites!