Time to make eat the doughnuts!
For those of you who are unaware, the first Friday in June is forever granted National Doughnut Day, the perfect excuse to treat yo' self and indulge!
To celebrate National Doughnut Day, I've gathered a dozen fun facts about doughnuts! Pop some Munchkins and enjoy!
Over 10 billion doughnuts are made in the US each year.
Boston, MA has the most doughnut shops per person…250 to be exact, which equates to about one shop for every 2,480 people.
The hole in the center of the doughnut first appeared in the first half of the 19th century. It allows the doughnuts to cook evenly.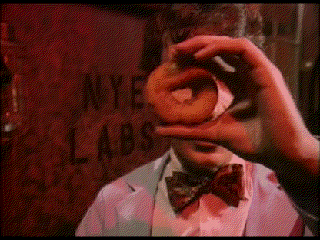 The first National Doughnut Day was celebrated in 1938 as a way to raise funds for the Salvation Army.
A jelly doughnut at Dunkin' Donuts has about 260 calories, while a plain bagel has about 320 calories. MORE DOUGHNUTS!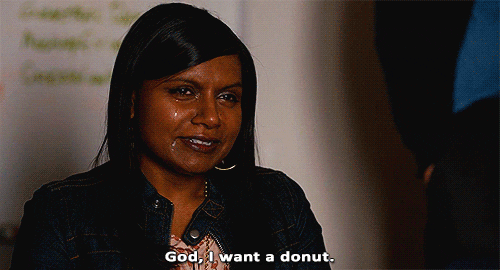 Krispy Kreme and Dunkin' Donuts are the two top doughnut makers in the US, with Krispy Kreme selling 2.7 billion doughnuts a year and Dunkin' Donuts selling 2.4 billion doughnuts and doughnut holes per year.
The most expensive doughnut in the world sold for 1,000 pounds, or about $1,500.00. Produced by Krispy Kreme to promote National Doughnut Week, the ingredients included a Dom Perignon vintage 2002 champagne jelly and a raspberry and Chateau d'Yquem crème. It was gilded with edible 24-carat gold leaf and topped with a white chocolate lotus flower dusted with 23-carat gold dust and edible diamonds.
Adolph Levitt, a Russian-born immigrant, is credited for inventing the world's first doughnut machine. He named it "The Wonderful Almost Human Automatic Donut Machine". Glorious, Adolph. Simply glorious.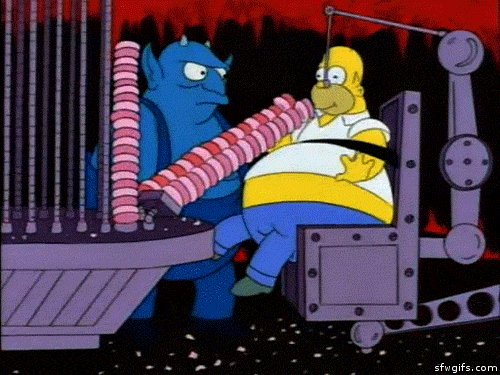 Clark Gable taught the world how to dunk a doughnut in milk in the 1934 movie, It Happened One Night.
The top doughnut destination in VooDoo Doughnuts in Portland, Oregon. With crazy flavors like Captain Crunch, Grape, Tang, Arnold Palmer, Bubblegum, and Mexican Hot Chocolate, it's no wonder doughnut lovers flock to this shop!
Entenmann's Rich Frosted Doughnut has been its number one best seller since it's introduction in 1973.
Not all Dunkin Donuts serve the same flavored treats. If you're looking for a unique experience, head over to Thailand and try the chicken and chili paste doughnut, or try the kimchi croquette in South Korea, or maybe the seaweed pastry in China.
Sometimes you just need a little fun in your life! Check back every week for a new "Just Bee-cause" post, where I discuss everything from celebrity news to favorite videos and websites!