It's no secret that TV has given birth to some awesome father figures. From sweet guys to strong ones, these TV dads helped shape and mold the ideal father, showing that not all dad's are lazy, golf-loving, couch potatoes. These dads were there for their kids, offered helpful advice, and dealt with things that were relatable to their viewers. They were coaches, problem solvers, and experts at balancing home and work life. All in all, these men were the American dream.
Danny Tanner, Full House:
Managing a large family was no prob for single dad, Danny Tanner. With a house full of emotional daughters, Mr. Tanner proved time and time again that a nice talk and a level head will solve just about any problem.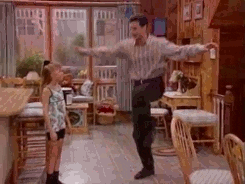 Alan Matthews, Boy Meets World:
The best thing about Alan Matthews was that he was a great dad AND a great husband. A family man to the core, Mr. Matthews was always there for his kids and his wife, putting family before just about everything and even acting as a father figure to other characters on the show.
Howard Cunningham, Happy Days:
How could you not love Mr. C? Quiet but oh so witty, Howard Cunningham was a sweet father with a big heart. He teased out of love and was always quick with a lesson in the pocket.
Jack Arnold, The Wonder Years:
Jack Arnold was the epitome of hard love. A workingman who fought for his country, Mr. Arnold took pride in his kids, though he rarely said it. But those sweet moments between him and his sons…those moments are what make The Wonder Years such a heartbreaking and beautiful program.
Philip Banks, The Fresh Prince of Bel-Air:
Philip Banks was just full of fun. A dad who portrayed discipline and love, Mr. Banks was a father almost all of us could relate to.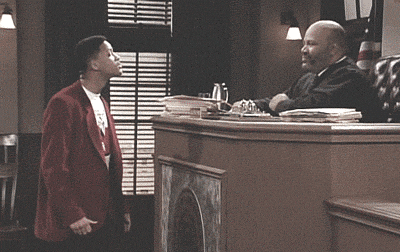 Andy Taylor, The Andy Griffith Show:
Andy Taylor was another one of TV's beloved single fathers, perhaps the father that paved the way for others like Danny Tanner, Louie C.K, and Michael Bluth. The great thing about Mr. Taylor was that he found such joy in doing simple things with his son…from taking him out fishing to enjoying a fresh piece of Aunt Bee's pie, this father-son bond was one that held strong and true throughout the entire series.
Rob Petrie, The Dick Fan Dyke Show:
Everyone's favorite funny dad, Rob Petrie makes this list because, like Alan Matthews, he loved his family like no other. In fact, The Dick Van Dyke Show broke a lot of boundaries when it was on, showing that a love between a husband and wife is fuel for growing a strong and supportive family.
Phil Dunphy, Modern Family:
Almost annoying in his buffoonery, Phil Dunphy is the jokester…the loony dad who will grow up to be the loony grandpa…but you have to love him for it.  Even in his serious moments, whether it's interacting with his kids or his own father, Mr. Dunphy proves that, underneath that clowning facade, there's actually a really good dad with a big and caring heart.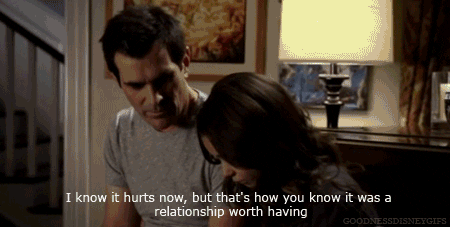 Tim Taylor, Home Improvement:
Tim Taylor is the ultimate suburban dad. He may hoot and holler at the ladies and annoy those he's closest to, but at the end of the day, he's faithful to his family and will do anything for those who mean the most to him. Plus, he is clearly a handyman around the house!
Louis C.K., Louie:
His comedy might be crass and harsh, but in his self-titled TV show, Louie C.K. is a genuine, loving, and supportive father. He has dinner with his kids, takes them on walks and adventures, and actually TALKS to them about their lives. He must also balance time with his kids with his ex-wife, something not commonly shown on TV.
Burt Hummel, Glee:
Not even kidding, Burt Hummel was probably my favorite character on Glee. Honest in his reactions and acceptance of his gay son, Mr. Hummel is a relatable and genuine father figure who I found absolutely charming throughout the whole series.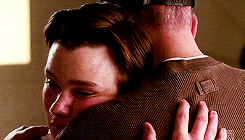 Carl Winslow, Family Matters:
Carl Winslow has no time for family drama. A man balancing a difficult life as a police officer and the head of a large exuberant family, Mr. Winslow may have put on a tough persona, but deep down he was a sweet as pie softie!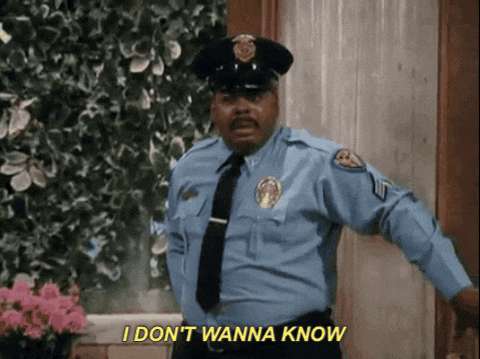 Michael Bluth, Arrested Development:
Michael Bluth is the man who will stop at nothing to take care of his son. Dealing with a failing business and a greedy family keeps Mr. Bluth on his toes, but the love and commitment he has to making sure his son is raised in a positive and supportive environment, well, you have to commend the man's efforts!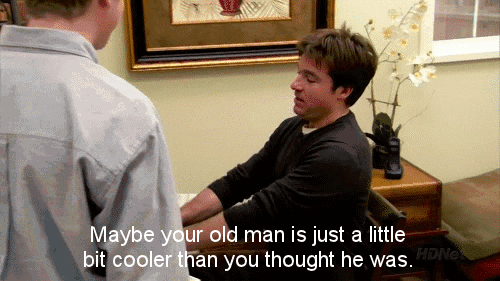 Eric Camden, 7th Heaven:
Combining strong family values with a religious base, Mr. Camden doubled as a reverend and a family man. While a lot of the family drama was slightly unbelievable and far-fetched, his love for his family and, in many cases, the friends of his children, made him a father we all grew to love and support.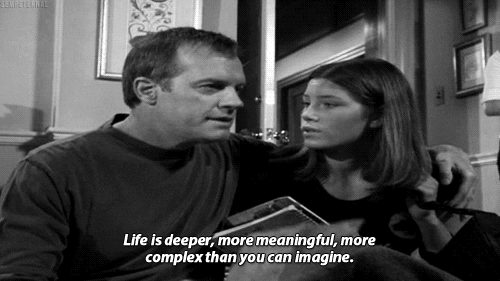 Cliff Huxtable, The Cosby Show:
Funny, witty, and loveable, Dr. Huxtable was a beloved father figure. His kids saw first-hand how Dr. Huxtable was able to balance work life and home life, and his young personality made his interactions with his younger children all the more precious.  Plus, you can't deny…the man had moooooves!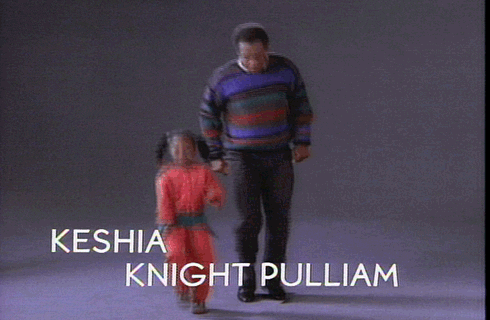 Sometimes you just need a little fun in your life! Check back every week for a new "Just Bee-cause" post, where I discuss everything from celebrity news to favorite videos and websites!