Hard to believe Tim Burton's Batman hit theaters 27 years ago today! Starring Michael Keaton and Jack Nicholson, Batman was the highest-grossing superhero movie of all time, until it was beat by its big brother, The Dark Knight.
You may not know it, but there was a lot of drama surrounding the production and release of Batman. Though it celebrates enormous success today and is thought by some to be one of the best Batman movies yet (me included!), the making of the movie was difficult, and casting proved to be more of a challenge than what was originally expected.
For your enjoyment, here are 14 more fun facts about Tim Burton's Batman! But before we start, just for funzies, here is Leonardo DiCaprio making Jack Nicholson eyebrows: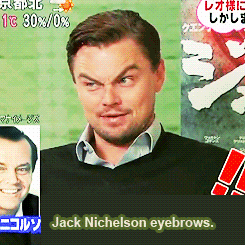 OK now down to business…
Batman won an Oscar for Best Art Direction/Set Decoration, a Grammy for Best Instrumental Composition (for "Batman Theme"), a People's Choice Award for Favorite Motion Picture, and received several other nominations for other awards for director Tim Burton and composer Danny Elfman.
Warner Bros. offered Tim Burton the chance to direct Batman after the surprising financial success of Pee-wee's Big Adventure.
Jack Nicholson hesitated in accepting the role of The Joker. Producers then offered it to Robin Williams, who accepted the part. When Nicholson heard about Williams joining the cast, Nicholson decided to take the role and Williams was released. Williams was so hurt by the bait-and-switch that he turned down the role of The Riddler in Batman Forever and refused to be involved in any Warner Bros. productions until they offered an apology. Ironically, Jack Nicholson would go on to say that The Joker was one of his favorite roles he played in his career.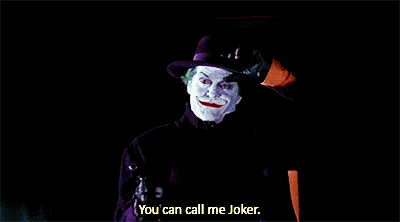 Other considerations for The Joker included: Willem Dafoe (the frontrunner), David Bowie, John Lithgow, Tim Curry, Brad Dourif, and James Woods.
Other considerations for Batman included: Alec Baldwin, Jeff Bridges, Kevin Costner, Matthew Broderick (um..what?), Tom Cruise, Harrison Ford, Robert Downey Jr., Patrick Swayze, Mel Gibson, Bill Murray, Daniel Day-Lewis, Tom Hanks, and Bruce Willis, among many others.
Batman made $411 million at the box office, but the real success was in merchandizing. Over $750 worth of merchandise was sold in the months leading up to the movie's release.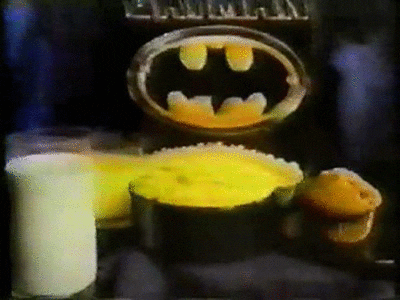 Until The Dark Knight, Batman was the most successful superhero movie of all time.
The casting of Michael Keaton as Batman/Bruce Wayne caused a controversy among comic book fans, with 50,000 protest letters sent to Warner Bros. offices. In the comic books, Bruce Wayne is described as a man with "muscles on top of muscles and scarred from nightly combat". Apparently Keaton didn't fit the bill.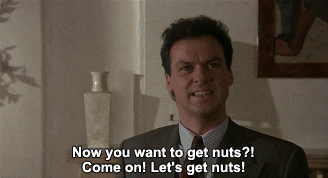 Warner Bros. was taking a lot of heat during the production of Batman and for the casting of Michael Keaton that they released a teaser trailer to be shown in a few L.A. theaters. The trailer became SO popular that people were buying full-price movie tickets just to watch it (oh, the days before YouTube!).
The now famous "I'm Batman" line spoken by Michael Keaton (and attached to him for all eternity) was actually improvised by Keaton. The line in the script was, "I am the (k)night."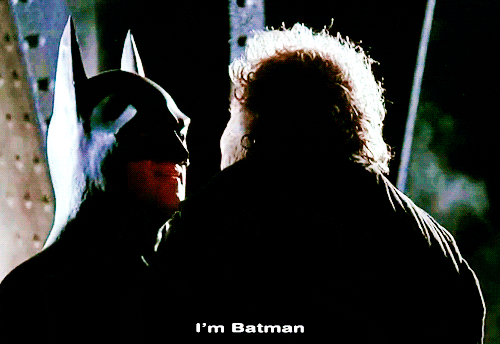 Jack Nicholson's transition into The Joker took about 2 hours to complete.

As part of his contract, Jack Nicholson received a percentage of the film's gross, and due to its massive box office success, he took home an estimated $60 million.

If Batman's "Batwing" had been built to size, it would have a 35 ft. wingspan.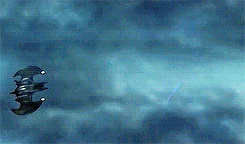 Warner Bros. first contacted Michael Jackson about writing a few songs for the movie, but he had to refuse because of his touring schedule. The studio decided to bring in Prince who was supposed to write only two songs, but was so inspired by Burton's work that he cut an entire album. There are now two soundtracks to the Batman movie, one with Danny Elfman's music, the other with the songs Prince wrote.

Sometimes you just need a little fun in your life! Check back every week for a new "Just Bee-cause" post, where I discuss everything from celebrity news to favorite videos and websites!