It's been a few years now since I have had to worry about back to school time, but there's no denying that around the end of August, I still feel that little pang of happy anxiety…the fear and excitement of starting a new school year filled with new people, new opportunities, and new SCHOOL SUPPLIES!
I was in the small percentile of nerdy girls who actually looked forward to the start of school. Since I was in band for the majority of my educational career, I met a lot of my high school and college classmates a few weeks before the start of classes. I looked forward to shopping for school supplies and shopping for college text books was always a fun (albeit expensive!) adventure.
Though I don't have to worry about collecting my school planner and trying to remember my locker combination anymore, I still do love watching other people go through it! Therefore, I've collected my top 16 back to school movies, sure to get you in the S-P-I-R-I-T!
Grease (1978)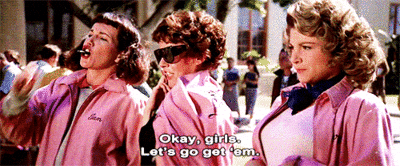 May I just say…#SquadGoals.
A definite guilty pleasure, Grease holds a spot up there as one of my favorite back-to-school movies. For extra credit, check out Grease 2, where you'll learn helpful songs that teach you about the months of the year and how plants reproduce. All helpful information.
Animal House (1978)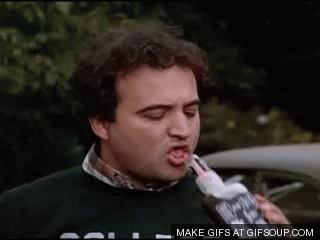 The ultimate college prep movie.
The Breakfast Club (1985)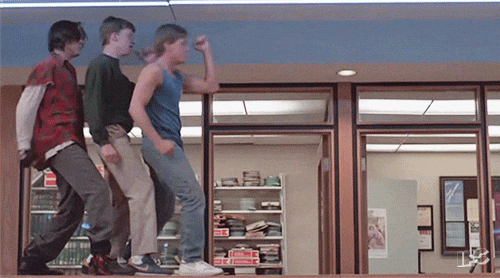 One of my favorite movies of all time, The Breakfast Club is the ultimate high school movie. With a character to represent every high school cliché, this classic 80's film teaches us all that, at the end of the day, the labels we strive for never really matter.
Ferris Bueller's Day Off (1986)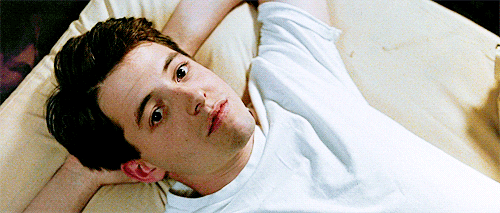 Because Mondays will always suck.
Back to School (1986)

To help get his son on the straight and narrow, Thornton Melon (Rodney Dangerfield) heads off to college. In true Dangerfield fashion, hilarity ensues, and the film ends with an ironic message from Dangerfield on how to deal with life's challenges.
Dead Poets Society (1989)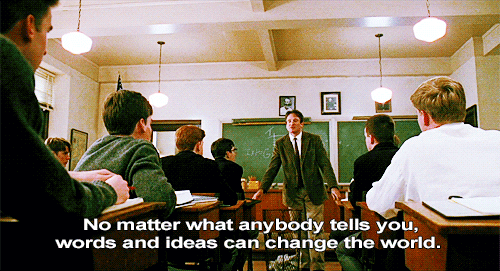 If you've been lucky enough to have a teacher or professor like John Keating, you best count your blessings. A testament to the importance of language and words, Dead Poets Society is a beautiful film that should be on the syllabus for any student, no matter what their discipline.
Kindergarten Cop (1990)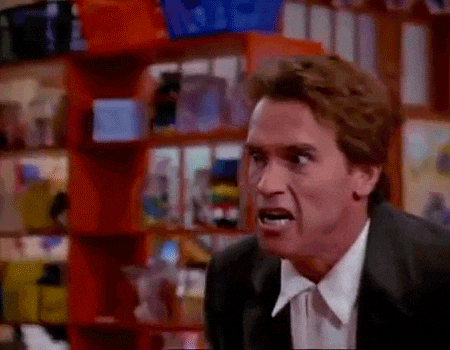 Because children.
Clueless (1995)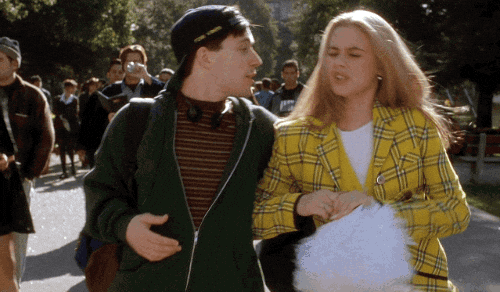 A true time capsule of 90's culture, Clueless is a joy for those who were products of the time. Based on Jane Austen's Emma, Clueless is a feel-good film that may look trashy on the outside, but has a heart of gold.
Mr. Holland's Opus (1997)


I can honestly say that some of the best high school and college memories I have are of my time in band. The arts are ESSENTIAL to a well-rounded and productive education, and Mr. Holland's Opus is a sweet dedication to those who continue to fight so hard to keep the arts active in their school districts.
Rushmore (1998)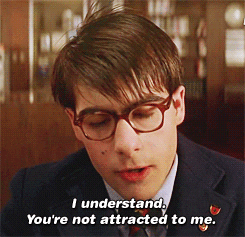 It's a little romantic, a little heartbreaking, a little sad, and a whole lot of funny. Another one of my all-time fave's, Rushmore is a whimsical and wonderful story of a small prep school and the boy who just couldn't let it go. Filled with familiar tales of awkward friendships and unrequited love, Rushmore will have you smiling from start to finish.
10 Things I Hate About You (1999)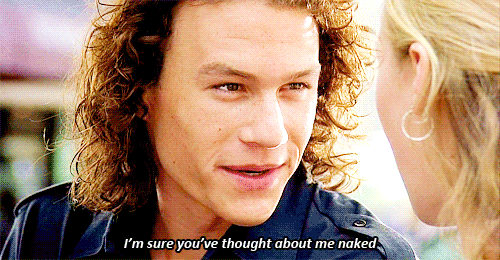 In all honesty, here are the two best things about this film:
Heath Ledger
Joseph Gordon-Levitt
Aaaand that's about it.
Election (1999)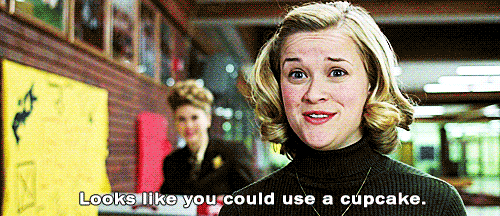 We all know her…the pushy, smart, show-off who overtook the school walls with "Vote for Me" posters. She was on the ballot for Class President, Homecoming Queen, Prom Queen, and graduated valedictorian. Every school has one, and in Election, Reese Witherspoon captures her so perfectly. Her relationship with her teacher (Matthew Broderick) alone makes this one a must-see before school starts.
Remember the Titans (2000)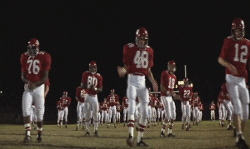 The ultimate in feel-good movies, Remember the Titans will attack your emotional core. Denzel Washington shines as a football coach who has to battle racism, failing students, and a school system that is working against him. Despite all odds, the love and dedication he shows his team make this a heart-warming film that anyone will enjoy.
Harry Potter and the Sorcerer's Stone (2001)


Let's be honest, when Harry and Hagrid go to Diagon Alley to shop for his school supplies, you can't help but just squeal with glee! Harry's introduction into Hogwarts and the wizarding world rings familiar with those going to high school or college for the first time. Meeting new friends, getting used to new professors, and navigating a new landscape are stressors for any student, but Harry and his friends show us that just sharing some jelly beans can go a long way in establishing life-long connections.
School Ties (2001)

A hidden gem in the back-to-school movie line-up, School Ties stars Brendan Fraser, Matt Damon, Ben Affleck, Chris O'Donnell, and Anthony Rapp. Taking place in a private all-boys school, School Ties covers touchy topics such as racism, bigotry, and prejudice and pushes the door wide open on the difficulties students face from their parents and their environment.
Mean Girls (2004)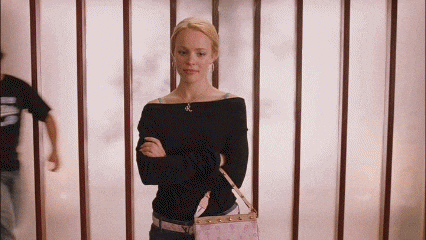 This movie is so fetch.
The cool girls may not be as cool as you think, and Mean Girls sheds light on what makes the Regina's of the world tick. HINT: Be weary of those girls with wacko moms…
Sometimes you just need a little fun in your life! Check back every week for a new "Just Bee-cause" post, where I discuss everything from celebrity news to favorite videos and websites!