In the wake of the very sad passing of Gene Wilder, I thought it might be fun to take a look back at one of my all-time favorite movies, Willy Wonka and the Chocolate Factory.
Directed by Mel Stuart, this 1971 film is an adaptation of the 1964 novel, Charlie and the Chocolate Factory, by Roald Dahl. Released in late June, Willy Wonka opened to moderate reviews, earning a mere $1 million over the initial budget. During its re-release 25 years later, it earned an additional $21 million.
In 1972, Willy Wonka was nominated for an Academy Award for Best Original Score and Wilder earned a nomination for a Golden Globe as Best Actor in a Musical or Comedy, but lost both categories to Fiddler on the Roof. Willy Wonka also introduced the song, "The Candy Man", which went on to become a popular hit for Sammy Davis Jr.:
Since it's release, the film has slowly earned more and more positive reviews, mainly thanks to its repeated television airings and home entertainment sales.
Made up of a small cast of Gene Wilder and five unknown children, Willy Wonka and the Chocolate Factory has earned a spot on several favorite movie lists and still has one of the best soundtracks (IMHO) in movie history.
Willy Wonka and the Chocolate Factory…Where Are They Now?
Gene Wilder
Willy Wonka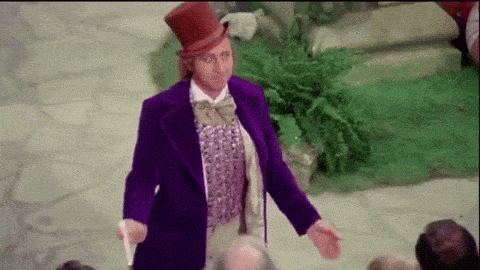 A familiar face in theater, film, literature, and TV, Gene Wilder was a man who did it all. A native of Milwaukee, WI, he first got the nudge for comedy when his mother was diagnosed with rheumatic fever and the doctor told him to "try and make her laugh." His first major role was the neurotic Leopold Bloom in The Producers, a role which earned him an Oscar nomination for Best Supporting Actor. This was the start of the beautiful friendship between Wilder and director Mel Brooks, and they would go on to create Blazing Saddles and Young Frankenstein (which Wilder co-wrote) together. In 1971, Wilder auditioned for the role of Willy Wonka and was offered the role immediately. After his role as Wonka, Wilder went on to work on Everything You Always Wanted to Know About Sex* (*But Were Afraid to Ask) and Young Frankenstein. In the 1980s he teamed up with Richard Pryor in Stir Crazy and Sidney Poitier in Hanky Panky, the film where Wilder met his soon-to-be wife, Gilda Radner. Wilder was inducted into the Wisconsin Performing Arts Hall of Fame in Milwaukee in April 1991 and won a Primetime Emmy Award for Outstanding Guest Actor on a Comedy Series for his role as Mr. Stein in Will & Grace. Wilder released a very personal memoir, Kiss Me Like a Stranger, in 2005 and his first novel, My French Whore, two years later. Two more novels followed in 2008 and 2013. Wilder passed away August 29, 2016 at his home in Connecticut from complications from Alzheimer's disease. He kept his diagnosis private, but was struggling with the disease for three years prior to his death. According to his family, Wilder died peacefully holding hands with his wife as he listened to his favorite music.
Peter Ostrum
Charlie Bucket
A native of Cleveland, OH, Ostrum was just 12 years old when he landed the role of Charlie Bucket, which ended up being his first and last movie role. He decided not to talk about his acting career and successfully disappeared from the spotlight until the re-release of Willy Wonka in the mid 90s. After shooting the movie, he became interested in veterinary studies and received his Doctorate of Veterinary Medicine from Cornell University in 1984. He currently still practices medicine in Lowville, NY, where he lives with his wife and two children.
Julie Dawn Cole
Veruca Salt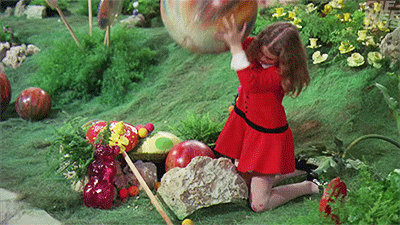 Julie Dawn Cole was also a young 12-year-old girl when she was cast as Veruca Salt (she actually celebrated her 13th birthday on the day she filmed her song, "I Want it Now"). A native of England, Cole went on to have roles in various TV dramas and made-for-TV movies. Her later movie credits include That Lucky Touch, which also starred Roger Moore, and Camille, also starring Colin Firth. She is the founder of Centrestage, a children's acting drama school and currently works as a psychotherapist in Surrey.
Paris Themmen
Mike Teavee
One of the younger actors on set, Paris Themmen was 11 when he was cast as Mike Teevee. Born in Boston, MA, Themmen appeared in several radio and TV commercials before being cast in Willy Wonka, as well as having roles in two Broadway shows (Mame in 1967 and The Rothschilds in 1970). Like Ostrum, Themmen declared a hiatus from acting when he was 14 to "just be a kid". He later went on to receive a B.F.A. in theatre from New York University. Bitten by the travel bug, he founded Access International, a travel service that arranged Europe-bound charter flights for backpackers, during which he traveled to 36 countries on six continents. Currently Themmen works as an actor and photographer.
Denise Nickerson
Violet Beauregarde
No stranger to the screen, Denise Nickerson got her start in show business on TV, getting her big break on the ABC show, Dark Shadows. After being cast as the gum-chewing Violet Beauregarde, Nickerson created the role of Liza Walton on the CBS soap opera, Search for Tomorrow. Her career was temporarily put on hold in 1976 when she was struck by a car when crossing the street. She returned to film in 1978 with the release of Zero to Sixty, but that role would be one of her last. At the age of 21, she opted to quit acting. She has appeared sporadically on TV, but has not had a feature role since Willy Wonka. She has been married twice and has one son.
Michael Bollner
Augustus Gloop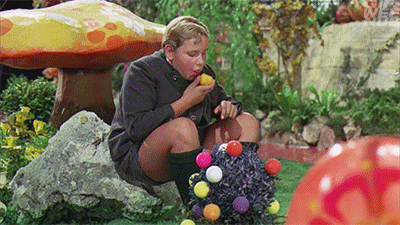 A native of Munich, Germany where Willy Wonka was filmed, Bollner was the oldest kid on set, being 13 when cast as Augustus Gloop. As a native of Germany, he was not a native English speaker and had to have coaches to help him with his lines. Like the rest of his childhood cast, Bollner left acting after filming Willy Wonka to finish his education. He now owns his own accounting firm and works as a tax accountant in Munich.
Jack Albertson
Grandpa Joe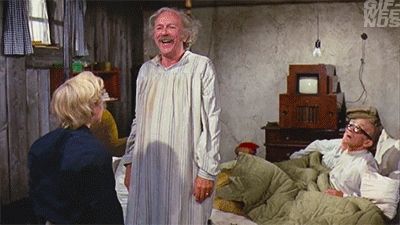 A native of Broadway, vaudeville, radio and the burlesque stage, actor and dancer Jack Albertson was an accomplished performer who appeared on stage in many Broadway plays and musicals, including Show Boat, The Sunshine Boys – for which he received a Tony Award nomination for Best Actor, and The Subject was Roses – for which he won a Tony for Best Supporting Actor. He appeared in more than 30 films in his lifetime, with Willy Wonka being one of the last. His last films included The Poseidon Adventure and The Fox and the Hound. He passed away in 1981 from colorectal cancer and his ashes were scattered in the Pacific Ocean.
Gunter Meisner
Arthur Slugworth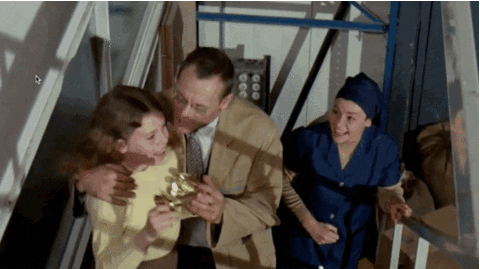 A native of Germany, Meisner worked briefly at a steel foundry before training as a radio operator for the paratroopers during WWII. After the war, he studied drama at Dusseldorf's State Conservatory and often got roles playing Nazi officers and sinister characters. He portrayed Hitler in the film Ace of Aces and in the ABC miniseries, The Winds of War. After portraying Mr. Slugworth in Willy Wonka and the Chocolate Factory, he went on to appear in several other German movies and TV shows. He passed away from heart failure on December 5, 1994.
Sometimes you just need a little fun in your life! Check back every week for a new "Just Bee-cause" post, where I discuss everything from celebrity news to favorite videos and websites!