Happy 65th Birthday, Bill Murray!
There are some people in this world that make life better just by existing…Bill Murray is one of those people.
A native of Evanston, Illinois, Murray grew up north of Chicago along with his eight siblings. A graduate of Loyola Academy, he worked as a golf caddy during his teen years to help finance is education. After a quick stint in Colorado attempting a medical degree, Murray returned to Chicago and, with the help of his brother, became involved with Chicago's famed Second City.
In 1976 he joined the cast of NBC's Saturday Night Live and stayed with the show until 1980. After that, Murray began his amazing film career, staring in a collection of beloved films, including Ghostbusters, Scrooged, Groundhog Day, The Man Who Knew Too Little, and my personal favorite, Rushmore. His role in Rushmore actually won him great critical acclaim. He won Best Supporting Actor awards from The New York Film Critics Circle, National Society of Film Critics, and the Los Angeles Film Critics Association.
In 2003, his role in Lost in Translation got him a Golden Globe Award, a BAFTA Award, and an Independent Spirit Award. He was considered a favorite to win an Oscar for his role, but ultimately lost to Sean Penn (Mystic River).
Despite his great success, Murray is actually quite detached from Hollywood. He is a restaurant owner and resides in Charleston, South Carolina, where he is a very active community member. He does not have an agent or manager and reportedly fields offers for scripts and roles using a personal telephone with a voice mailbox that he checks infrequently. How amazingly 90's is that?!
A regular fixture at several Chicago sporting events, Murray still makes time to come back and visit his home town and has made several donations to support local businesses and charities. He is so well-loved by his fans and he often poses for pictures, signs autographs, and takes time to talk to those who support him.
Is this NOT a man worth celebrating?!?
So today marks Murray's 65th birthday, and to celebrate…here are 11 fantastically wonderful ways to bring the magic of Murray into your home.
Bill Murray's Wes Anderson Character Cup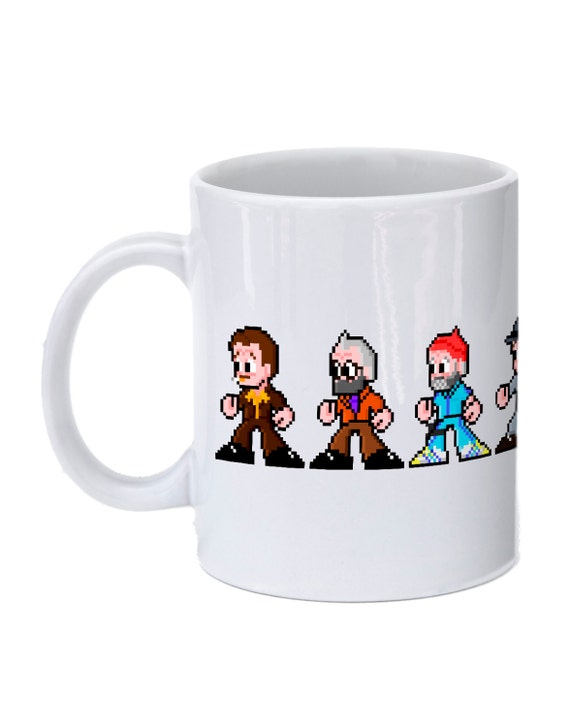 Sometimes you just need a little fun in your life! Check back every week for a new "Just Bee-cause" post, where I discuss everything from celebrity news to favorite videos and websites!