For us 90's and 00's kids, there are so many shows that bring back memories of our amazing childhoods…Dawson's Creek, 7th Heaven, Friends, Party of Five…but let's be honest.  None even come close to the amazingness that was Boy Meets World.
Starring Ben Savage, Rider Strong, William Daniels, Will Friedle, and Danielle Fishel, Boy Meets World was a coming-of-age dramedy that chronicled the life of Cory Matthews (Savage).  The show followed Cory and his friends and family through seven seasons, starting as Cory enters middle school and ending as Cory plans to graduate college and start his own family.
Originally airing on ABC as part of the network's TGIF lineup, the series ran from 1993 to 2000 and is enjoying a bit of a resurgence in popularity with the airing of the sequel, Girl Meets World on The Disney Channel.
Anyone who has seen at least one episode of BMW can tell you that this cast had serious chemistry.  It was that obvious.  There are cast members that are still best friends to this day and most of them have reunited on screen for the GMW series.
Want some more fun facts about this cult classic TV show?  Read on for 19 Fun Facts about Boy Meets World!
19 Fun Facts about Boy Meets World
Topanga was name after Topanga Canyon.  Creator Michael Jacobs was driving down the highway when production called and said, "We need a name for this character!"  He happened to be driving past Topanga Canyon, so he said, "Topanga."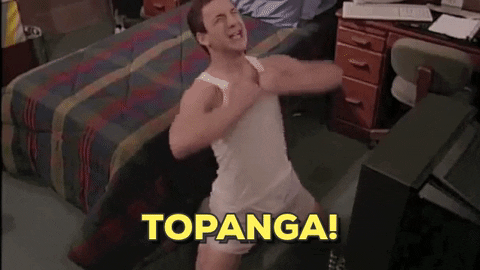 In the early years, all the child actors (Ben Savage, Will Friedle, Danielle Fishel, and Ryder Strong) were in school together.
Ryder Strong (Shawn) hated the haircut that made him so popular.  Strong has naturally curly hair, so he had to have his hair straightened every day before filming.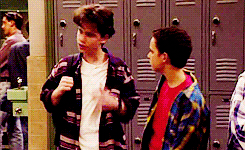 Disney wouldn't let the cast take anything from the set after the show was over, but Ryder Strong took Shawn's famous leather jacket (swapping it with another in his closet), and Ben Savage has admitted to stealing a pair of shoes.
Ryder Strong and Will Friedle (Eric) remain BFF's to this day.  Their scenes in the show were limited because they would just start laughing when they were together.
Unlike his counterpart, Ryder Strong was hell-bent on his education.  He actually wanted to quit the show and go to college to focus on his studies, but the producers convinced him to take morning classes so he could shoot the show at night.  Strong ended up graduating with an English degree from Columbia University and an MFA from Bennington College in 2009.
Lots of young future stars got their start on BMW, including:  Jennifer Love Hewitt, Adam Scott, Linda Cardellini, Brittany Murphy, Charisma Carpenter, and Blake Sennett.
Michael Jacob's son plays Joshua Matthews in the season 6 finale.
ABC ran an Internet poll asking viewers if Cory and Topanga should get married.  Jacobs wanted the couple to marry before the show ended, but ABC disagreed…as the characters were only 20 and too young to get married.  But, the fans have the power!
The last scene in the classroom with Mr.  Feeny was only filmed once.  The tears from all the characters were 100% genuine and several actors, including Ben Savage, have said that scene was their favorite memory from the show.
Danielle Fishel was Ben Savage's first kiss on screen and in real life!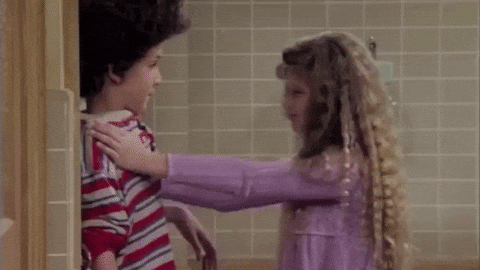 Cory and Shawn are the only two actors to appear in all 158 episodes.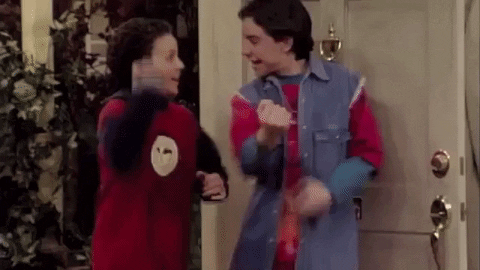 Mr. Feeny's on-screen wife (Dean Bolander) is also his wife off-screen!  The couple has been happily married since 1951.
The high school in BMW (John Marshall High School) was also used in The Wonder Years, Raiders of the Lost Ark, Pretty in Pink, and Transformers.
Boy Meets World is the only TGIF sitcom show to run on TV, in some way, since the series end date.  Since the show ended, reruns have aired on The Disney Channel, ABC Family, and MTV.
Hundreds of kids signed up to audition for the role of Shawn Hunter.  Ryder Strong was the first audition and Michael Jacobs didn't see anyone else.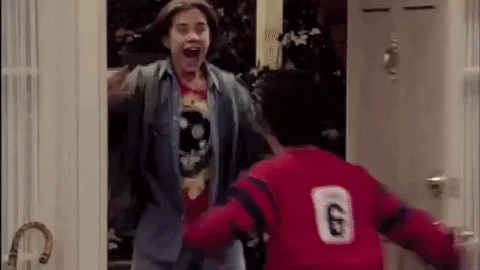 Boy Meets World was airing just as Ben Savage's older brother, Fred Savage, was enjoying the series finale of his popular coming-of-age series, The Wonder Years.
Fred Savage also made a guest appearance as a teacher who hits on Topanga in one episode of BMW.
Angela and Shawn's relationship was one of the first interracial relationships on network TV at the time.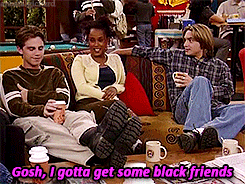 Sometimes you just need a little fun in your life! Check back every week for a new "Just Bee-cause" post, where I discuss everything from celebrity news to favorite videos and websites!