Whether you love it or ya hate it, Valentine's Day is coming nonetheless.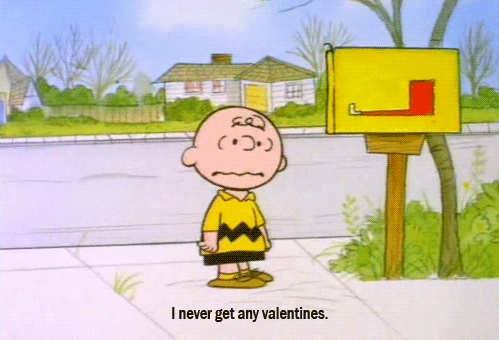 A holiday with a very confusing and questioned history, Valentine's Day is supposedly named after St. Valentine, who performed secret marriages and was executed for his crime on February 14th.
Now both celebrated and loathed by people all over the world, Valentine's Day is a $17 billion a year industry and is easily the lifeblood for companies such as American Greetings, Hallmark, Hersheys, and – believe it or not – a WIDE assortment of home pregnancy test companies.
So, whether you indulge in flowers and chocolates or you hide under a blanket and wait for all the ooy gooy stuff to end, here are 33 Fun Facts (you're sure to LOVE!) About Valentine's Day!
33 Fun Facts About Valentine's Day
There are several theories as to how Valentine's Day started, the most popular being that when Roman Emperor Claudius II was trying to bolster his army, he forbade young men to marry (apparently single men make better soldiers). In the spirit of love, St. Valentine defied the ban and performed secret marriages.  He was imprisoned for his actions and was executed on February 14th.

Supposedly while St. Valentine was in jail, he fell in love with the jailer's daughter and wrote her a love letter before his execution. He signed it, "from your Valentine".
Adding to the confusion is that there have been approximately eight St. Valentines throughout history. The two most likely to have inspired Valentine's Day are Valentine of Terni and Valentine of Rome, though some scholars speculate that they are actually the same person.
In the Middle Ages, young men and women drew names from a bowl to see who would be their Valentine. They would wear this name pinned to their sleeves for one week for everyone to see.  This is supposedly the origin of the expression, "to wear your heart on your sleeve".

According to several sources, it was Henry VIII – the same man who would behead all his wives for not giving him sons – who officially declared February 14th the holiday of St. Valentine in 1537.

Apparently girls have been playing love games around Valentine's Day since the holiday's inception! In England around 1700, girls would pin four bay leaves to their pillows and eat a hard-boiled egg, including the shell, the night before Valentine's Day.  If she dreamed of a boy that night, she would soon marry him.

Girls would also write boys' names on small pieces of paper and cover them with clay. They'd drop them in the water and, when the clay broke, the papers would float to the top.  The first name the girl could read would predict who she would marry.
Based on retail statistics, about 3% of pet owners (or at least 9 million people) will give Valentine's Day gifts to their pets.

About 15% of US women will send themselves flowers on Valentine's Day.

On average, about 196 million red roses are produced for Valentine's Day each year.

Richard Cadbury produced the first box of chocolates for Valentine's Day in the late 1800's.

Today, over $1 billion worth of chocolate is purchased for Valentine's Day…and more than 35 million heart-shaped boxes of chocolate will be sold for Valentine's Day.

The first recorded Valentine card sent was in February 1415 by the English Duke of Orleans. He sent a love letter to his wife from his jail cell in the Tower of London after the Battle of Agincourt.  The letter is currently on display in The British Museum.

Teachers will receive the most Valentine's Day cards, followed by children, mothers, wives, sweethearts, and pets.

About 1 billion Valentine's Day cards are exchanged each year around February 14th. This makes Valentine's Day the second-largest card holiday behind Christmas.

In totality, Valentine's Day is a $17.4 billion holiday.
Hallmark produced its first Valentine card in 1913.
Lace is often used on Valentine's Day decorations. The word 'lace' comes from the Latin laques, meaning "to snare or net", or to catch a person's heart.
Some of the oldest handmade Valentine cards are rebuses, or a puzzle or riddle using pictures. For example, a picture of a bee and a picture of a gold mine would indicate the sentiment, "Be Mine".

Esther Howland was the first person to create Valentines to sell in the US. She patented a lacy Valentine in 1844 – making well over $100,000 by 1860.

On average, about 11,000 children are conceived on Valentine's Day each year.
So, not surprisingly, more at-home pregnancy tests are sold in March than any other month of the year.
Penicillin, a popular treatment for venereal diseases such as syphilis, was introduced to the world on February 14, 1929.
February 14th is also V-Day, a day meant to help raise awareness to end violence against women and girls. It started as a benefit back in 1998 inspired by the work of Eve Ensler, the playwright and activist behind The Vagina Monologues.

There are about 8 billion candy hearts made each year…enough to stretch from Valentine, Arizona to Rome, Italy about 20 times back and forth.

Nearly 10 new candy heart sayings are introduced each year. Recent additions have included "Yeah Right", "Puppy Love", and "Call Home".

Those little conversation hearts also have a shelf life of about 5 years.
In terms of gifts, about 65% of the US will receive at least one greeting card. Other popular gifts include date nights (44%), candy (38%), flowers (32%), gift cards (29%), and plush toys (21%).

The average consumer spends about $100 on Valentine's Day gifts, meals, and entertainment.

Roughly 63% of men and 69% of women think it's cliché to get engaged or married on Valentine's Day.
However, roughly 4 million Americans expect to propose or to be proposed to over Valentine's Day.

In the 1900's, the Chicago Post Office refused to deliver about 25,000 Valentine postcards because the messages were not nice. These cards came to be known as "vinegar Valentines".

Valentine Writers were booklets written in 1823 to help those who couldn't think up Valentine verses on their own.

Sometimes you just need a little fun in your life! Check back every week for a new "Just Bee-cause" post, where I discuss everything from celebrity news to favorite videos and websites!