I think it's fair to say that everyone has a chocolate chip cookie recipe or a pancakes recipe tucked away in their recipe binder.  Maybe it was mom's or grandma's…or maybe it's just a recipe from Pinterest that ACTUALLY WORKED.  Regardless of where it came from, having a few classic recipes in your wheelhouse is never a bad idea.
Though I love cookbooks and collecting recipes, I actually really like to be creative in the kitchen.  A dash of something here, a sprinkle there…you never know what just might work!
I know this can be stressful for some folks…but seriously, if you have the staples down pat, you really can have fun adding in different textures and flavors…I mean the worst thing that happens is you just order Chinese, right?
So, as my mother would say, "put on your big girl pants!".  These classic recipes are great to have in your back pocket in case you find yourself entertaining a crowd or needing to cook up a last-minute meal.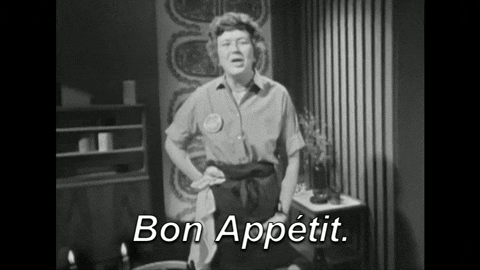 30 Classic Recipes You Need in Your Wheelhouse
Spaghetti and Meatballs
natashaskitchen.com

Chicken Pot Pie
twopeasandtheirpod.com

Garlic Bread
afamilyfeast.com

Chocolate Chip Cookies
landeeseelandeedo.com

Frittata
damndelicious.net

Fried Chicken
theseamanmom.com

Brownies
bakerbynature.com

Buttermilk Pancakes
bunsinmyoven.com

Mac n' Cheese
restlesschipotle.com

Chicken Noodle Soup
dabblesandbabbles.com

Potato Salad
cookingclassy.com

Lasagna
greatgrubdelicioustreats.com

French Toast
bbritnell.com

Roasted Chicken
thecafesucrefarine.com

Mashed Potatoes
couponclippingcook.com

Mussels
thehappyfoodie.co.uk

Pot Roast
noshon.it

Chili
stuckonsweet.com

Grilled Salmon
letsdishrecipes.com

Beef Stew
lifemadesweeter.com

Hamburger
thefoodieaffair.com

Grilled Cheese
bonappetit.com

Basic Vinaigrette
littlebroken.com

Pizza
thekitchn.com

Pesto
primaverakitchen.com

Bloody Mary
girladulting.com

Apple Pie
thegraciouswife.com

Buttercream Frosting
savorysweetlife.com

Omelette
monpetitfour.com

Yellow Cake with Chocolate Frosting
cookingclassy.com

Every Monday is a "Reci-bee" post, where I share my favorite recipes, recipe collections, and cooking and baking hints and tips.