Ask me what my favorite movie is and I'll have to list at least two or three.  There are just so many factors!!  But when it comes to my favorite TV show, hands down, every time…it's The Wonder Years.
What I love about The Wonder Years is that it's not neat and tidy.  Things do not end the way you may think they will…or the way you want them to…and that's just how life is, honestly.  People don't live happily ever after.  People die.  People break up and get divorced.  Our first loves, our true loves, are not always the ones we end up with…and this show does an amazing job of bringing that to life in the most relatable, honest and heartfelt way.
I've watched The Wonder Years a ridiculous amount of times.  I'm actually watching it now as I write this post!  I watched it for the first time with my dad when it was on ABC, then again when it was on Nick at Nite.  I watched it when it was released on Netflix a good handful of times and then again after my dad died…and apparently here I go again!  No other show, movie, play, or book has touched my life the way this show has…and, much like an old friend I know I can count on when times get tough, it will forever hold a special place in my heart.
Even now, all these years later, certain episodes still make me laugh.  A lot make me cry…and some just hit home in a way that nearly knocks me off my feet.  I had a romance like Kevin and Winnie's…I knew people like Paul and Becky Slater.  I had teachers like Mr. Collins and my grandpa was so much like Mr. Arnold.  These were real people to me…they were a part of my story.  I've never experienced anything like that before or since, and I will forever be grateful to the cast and production team for telling their story the way they did…in a manner that was honest and true.
The Wonder Years recently had a 25 year anniversary…and was finally released on DVD not too long ago after an epic battle to obtain music rights to several of the songs that helped make this show so great.  A few days ago I did a post on Where The Wonder Years Cast is Now, and now I bring you a few fun facts about the making of this iconic American TV show!
35 Fun Facts About The Wonder Years
Kevin Arnold's (Fred Savage) and Winnie Cooper's (Danica McKellar) first kiss was also Savage and McKellar's first kiss! Savage was just 11 and McKellar was 12 when they shot that scene.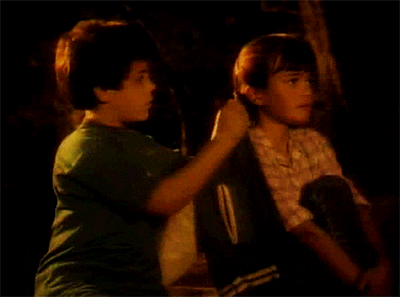 Actress Danica McKellar was up against her sister, Crystal, for the part of Winnie Cooper. Producers finally decided on Danica the day before the pilot began shooting because she was older and her hair color better complimented Fred Savage's hair.

But Crystal got her chance in the spotlight, too. You can see Crystal McKellar play the role of Becky Slater throughout the series.  Ironically she's the one Kevin dates early on to make Winnie jealous.  Cold move, Kev…cold move.

Olivia D'Abo, who played Kevin's sister Karen, had hair extensions put in to complete her 'flower child' look.

After its first season, which was only 6 episodes, The Wonder Years took home an Emmy Award for Outstanding Comedy Series in 1988.

If that chemistry between Kevin and Winnie looked like the real deal, it's because it was! McKellar has said that both she and Savage had crushes on each other in the early days of filming, but their relationship eventually turned into a more brother-sister bond…as is the case with most of these young folk!  Savage was quoted as saying, "I was in love with her for the same reasons every other boy fell in love with her.  You won't meet a sweeter, nicer girl – and she's gorgeous."  STOP IT.

The city where The Wonder Years took place is never mentioned, but the Arnold's house was located in Burbank, California and the interior was replicated on a soundstage.

Many fans have tried to debunk this and search the series for clues…including zooming in on the license plate of the family car and the shot of Wayne's (Jason Hervey) driver's license. Both ground the series in California, but it's never explained exactly where it takes place.

A TON of actors made guest appearances on The Wonder Years, including Juliette Lewis, Jim Caviezel, Alicia Silverstone, Giovanni Ribisi, Mark-Paul Gosselaar, David Schwimmer, Robin Thicke, John Corbett and several more.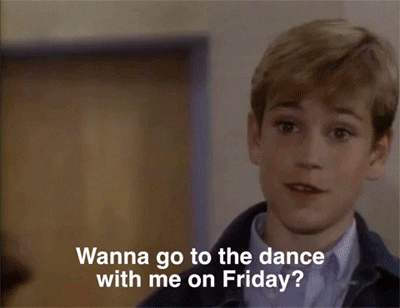 Ben Savage, Fred Savage's younger brother, even made a little guest appearance in the Valentine's Day episode! Look at him!!
Yes, the entire cast is still super close to this day (which makes me happier than you will ever know), but the moms of all the kids also really hit it off…since they were all on set with their kids all the time. Joanne Savage, Mahalia McKellar, Marsha Hervey, and Jane Saviano (Josh Saviano's (Paul) mom) still talk and get together.  How precious is that?!
The Wonder Years was partly inspired by film, A Christmas Story. From the coming-of-age theme to the use of narration, the two cultural staples had quite a lot in common.  Peter Billingsley (Ralphie) even made an appearance in the final two episodes of The Wonder Years as one of Kevin's roommates.
The Wonder Years also was pretty revolutionary for its time in terms of production value. The dramedy only used one camera to film the entire series and the use of a narrator and lack of a laugh track was a bit unheard of for the time.
Casting a lead is never easy…especially when your lead is an 11-year-old boy. So producers Carol Black and Neal Marlens interviewed five casting directors for recommendations on who should play Kevin Arnold.  Every single one of them said Fred Savage.  Boy's got skillz!
Perhaps the success of The Wonder Years has to do with the fact that it premiered after the 1988 Super Bowl. More than 80 million viewers tuned in that year to watch the Washington Redskins crush the Denver Broncos and were then treated to a bit of Americana television.
In 1989, at the tender age of 13, Savage became the youngest actor to be nominated for an Emmy in the Outstanding Lead Actor in a Comedy Series category. He was nominated again in 1990.


A lot of the dialogue between Kevin and Winnie was picked up from conversations that Savage and McKellar would have off-screen.
The on-again, off-again romance between Kevin and Winnie was an integral part of the series…but between the third and fourth seasons, the split was solely because McKellar had experienced a huge growth spurt, leaving her little 5-foot co-star in the dust. The two remained separated just long enough for Savage to catch up in height!
It was Dan Lauria's idea to make his character, Jack Arnold, a veteran of the Korean War. Lauria himself was a marine and Vietnam War vet and he wanted to bring that part of his life into his character.  It certainly helped and added much-needed dimension to Mr. Arnold.
Daniel Stern narrates the series as grown-up Kevin Arnold. You might know Stern from a little movie called Home Alone.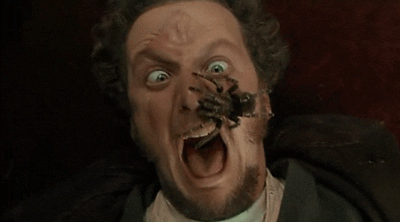 Stern also directed several episodes of The Wonder Years.
In the series finale, it's mentioned that Kevin's friend Paul Pfeiffer (Josh Saviano) goes off to Harvard and becomes a lawyer. In real life, actor Saviano actually attended Yale to become a lawyer.  He's a lawyer to this day, working to protect, build and exploit celebrity and corporate brands.
The little boy's voice in the finale asking grown-up Kevin to come outside and play catch is actually Stern's real life son.
The reason it took so long to release The Wonder Years on DVD was because it was near impossible to get all the music rights for the songs that really brought this series to life, including the title song, "I Get By With a Little Help from My Friends". Eventually, about 96% of the original music was cleared, and The Wonder Years has finally made it to DVD!  WISH LIST!!!!!
Since the actors on The Wonder Years were all so young, they often had to balance filming with school…therefore a lot of scenes were actually shot separately. For example, in the scene where Kevin climbs into Winnie's bedroom after she is in a car accident and they say "I love you" FOR THE FIRST TIME, it was actually each actor saying "I love you" to a piece of tape!
Though he played a total nerd in the series, Saviano was actually a varsity athlete. McKellar, who was a bit of an athlete in the series, was actually a total book nerd and earned a Bachelor of Science degree in Mathematics…with honors, no less.
Savage, McKellar, and Saviano have all said that the episodes that feature Mr. Collins, the stern and fair math teacher, were their favorite episodes in the series.
Lauria and Alley Mills (Norma Arnold), who played Kevin's parents on the show, didn't have any real life children of their own; therefore, they basically adopted all the kids on set and the vibe was very much that of a tight family unit.
Paul's bar mitzvah episode was one of the first depictions of Judaism on mainstream prime-time television. Savage was invited to Saviano's real life bar mitzvah, but couldn't go because he was filming a movie.  However, both Saviano and McKellar attended Savage's bar mitzvah.  OMG THE CUTENESS…I CAN'T TAKE IT MUCH LONGER.
In order to make it easier for Savage to react to the voiceover, there was a real narrator on set reading the lines out loud.
Young actors of today, look to Savage, Saviano, and McKellar as gleaming examples of child actors going on to live pretty amazing lives. Savage attended Stanford and is now directing movies and TV (including It's Always Sunny in Philadelphia and Modern Family), Saviano is a Yale graduate practicing law, and McKellar graduated from UCLA with honors and has written four books about mathematics, one of which made it to the New York Times Best Seller List.
The house used for exterior shots of the home throughout the series is 516 University Ave., Burbank, CA.
After the series ended, Savage's mom kept the New York Jets jacket worn by Kevin during the show's first few seasons. In October 2014, Savage donated the jacket to the Smithsonian.
Fred Savage, Blake Sennett, and Dan Lauria all guest-starred on Ben Savage's show, Boy Meets World.
Savage is also the only cast member to appear in every episode of the series.
Sometimes you just need a little fun in your life! Check back every week for a new "Just Bee-cause" post, where I discuss everything from celebrity news to favorite videos and websites!