Let's face facts…Breaking Bad is easily one of the best TV shows ever.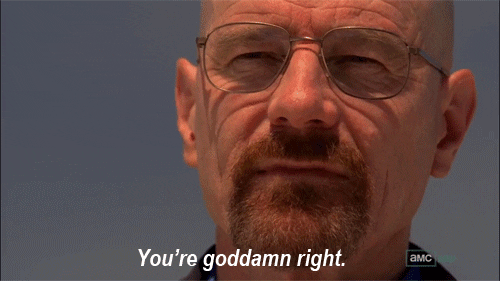 Starring Bryan Cranston as Walter White and Aaron Paul as Jesse Pinkman, Breaking Bad was part of the golden age of AMC, airing alongside such classics as The Walking Dead and Mad Men.  A story with a simple plot (a cancer patient decides to make meth to raise money for his treatments), Breaking Bad set the bar for amazing television programming, combining tormented characters with intoxicating storylines to keep viewers addicted to the program week after week.
Set and filmed in Albuquerque, New Mexico, Breaking Bad was a modern day western, complete with good guys, bad guys, and a heavy dose of casualties.  In its short 5 seasons, Breaking Bad took viewers from this…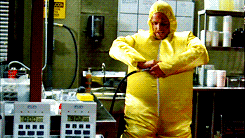 …to this…
…and by the end, we were just hoping we'd make it out alive.
I'm currently rewatching Breaking Bad for the 3rd or 4th time now, and thought I'd share some interesting facts I've learned about this amazing show.  If you've been living under a rock and haven't seen Breaking Bad, note that there are spoilers ahead…you've been warned!
With a large fandom that continues to binge watch this amazing series, I think it's safe to say that Breaking Bad will continue to be a cultural phenomenon for years to come…and whether you love Walt or you hate him, you can't deny that man's got us all by the…well, you know…
45 Fun Facts About Breaking Bad
The name Walter White gives to his alter ego, "Heisenberg", is a shout out to Werner Heisenberg, one of the most important physicists of the 20th century.  He won the Nobel Prize for developing the theory of quantum mechanics.
The cast of Breaking Bad is filled with comedians. Bob Odenkirk (Saul Goodman), Bill Burr (Kuby), Lavell Crawford (Huell), Steven Michael Quezada (Steve Gomie), and Javier Grajeda (Juan Bolsa) have all done stand-up or comedic acting.  Even front-runner Bryan Cranston (Walter White) spent a few years doing stand-up before making it in Hollywood.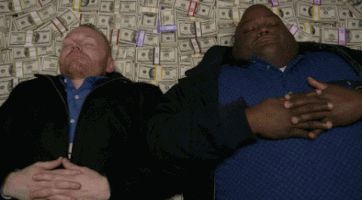 Gus Fring's death was actually based on a real story. Rocket scientist John Parsons came to an unfortunate end when he was making up a batch of mercury fulminate for a special effects project.  Something went wrong and the batch blew up in his face.  He supposedly survived several hours with half of his face peeled off before finally succumbing to his injuries.
Lovers of Breaking Bad and AMC's other amazing show, The Walking Dead, know that there are several parallels between the two shows…one being that famed zombie artist, Greg Nicotero, who is the mastermind behind the zombies on TWD, was brought on to help create the final look of Fring's blown off face. According to producer Vince Gilligan, it took months to get it right.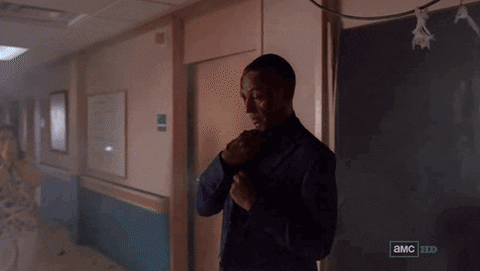 Actress Julia Minesci, who plays the meth addict and hooker Wendy, is actually much healthier than she looks. She's done the Hawaii Ironman six times, the Germany Ironman once, and has run countless marathons in between.
Gale's complete karaoke video is on YouTube.
Several of the residences in Breaking Bad are real family homes, including the homes of Walter White and Hank and Marie Schrader. You can see both homes, and many other famous Breaking Bad filming locations, on the Albuquerque Breaking Bad tour.
The coordinates that Walt hides on a Lotto ticket reminding him of where his money is buried actually point to Q Studios in Albuquerque, where Breaking Bad was filmed.
Los Pollos Hermanos, the restaurant of Gus Fring, is actually a real chicken restaurant in Albuquerque. Named Twisters in real life, the restaurant still sports the painted chicken brothers logo on the inside.
Vince Gilligan and Bryan Cranston actually first met on the set of The X Files. Gillian wrote an episode called "Drive" and he needed to cast an actor who "could be scary and kind of loathsome but at the same time had a deep, resounding humanity"…hmmm…sound familiar?  Cranston got the part and Gilligan would later approach him again to star in his new show, Breaking Bad.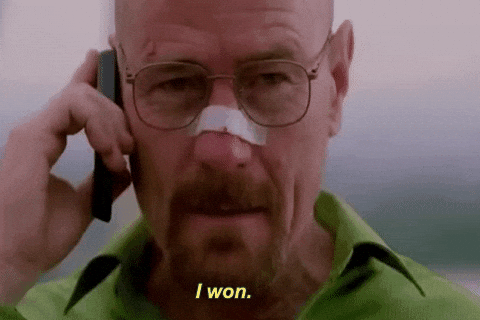 The now famous Heisenberg Hat was originally given to Cranston to prevent sunburn on his shaved head.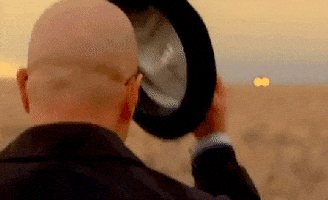 Bryan Cranston, Anna Gunn (Skyler White), Bob Odenkirk, and Jessica Hecht (Gretchen) were all guest-stars on Seinfeld.
The science behind Breaking Bad is flawed for a reason. Show creators felt that viewers might try to emulate Walter's recipe based on what happens in the show, so Gilligan had a real DEA crew on set to advise him on what science to include and what to leave out.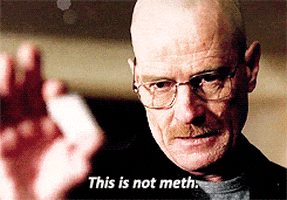 Besides the popular Breaking Bad tours, New Mexico also offers blue meth candy, blue meth doughnuts, locally brewed Heisenberg beer, Heisenberg Pez dispensers and much more.
After watching Season 5, Episode 14 – "Ozmandias" – George R.R. Martin called Walter White "a bigger monster than anyone in Game of Thrones".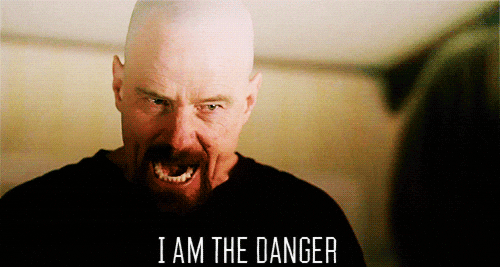 Besides winning three Primetime Emmy Awards, a Screen Actors Guild Award, A Critics' Choice Award, and having slew of other wins and nominations under his belt, actor Aaron Paul (Jesse Pinkman) has never had one acting class…just a natural heart-breaker!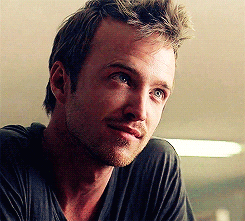 Nearly two decades before Breaking Bad, Cranston was in the original Power Rangers!, voicing the character of the Twin Man. The Blue Ranger (Billy Cranston) was also named after him…kind of had to be the blue one, right?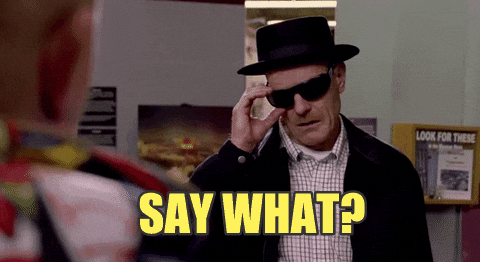 Jesse Pinkman was actually supposed to be killed off at the end of the first season…however, the chemistry between Aaron Paul and Bryan Cranston was so strong and Paul was such a joy to work with that Gillian said it would be a "colossal mistake to kill off Jesse". Yeah, bitch!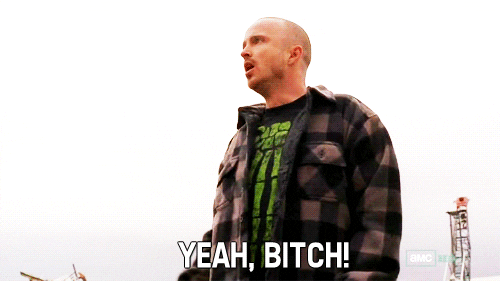 On the final day of filming the show, Cranston got a Breaking Bad tattoo on the inside of his finger. Aaron Paul also has "No Half Measures" tattooed on his arm.
According to Anna Gunn, Cranston cried for 15 minutes after filming the scene in which Walt watches Jesse's girlfriend Jane die.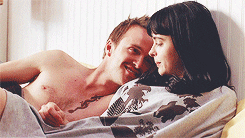 The first, fourth, tenth, and thirteenth episodes of season 2 all have black and white teaser intros. When you combine the titles for those episodes, you get Seven Thirty-Seven/Down/Over/ABQ – foreshadowing the plane crash at the end of the season.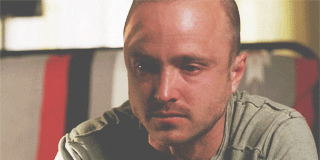 The iconic "roof pizza" scene was shot on the very first take.  #pro
Ironically, Christopher Cousins (Ted Beneke) needed a stunt man to film his neck-breaking scene because Cousins himself was recovering from spinal surgery.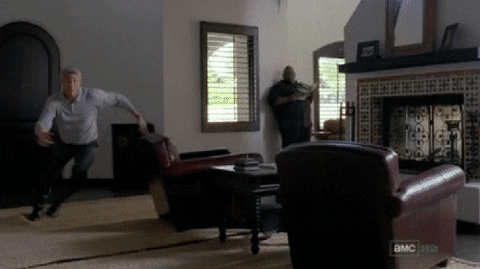 While RJ Mitte (Walt Jr.) does have cerebral palsy, he walks without crutches and had to learn how to walk with them for his role on the show.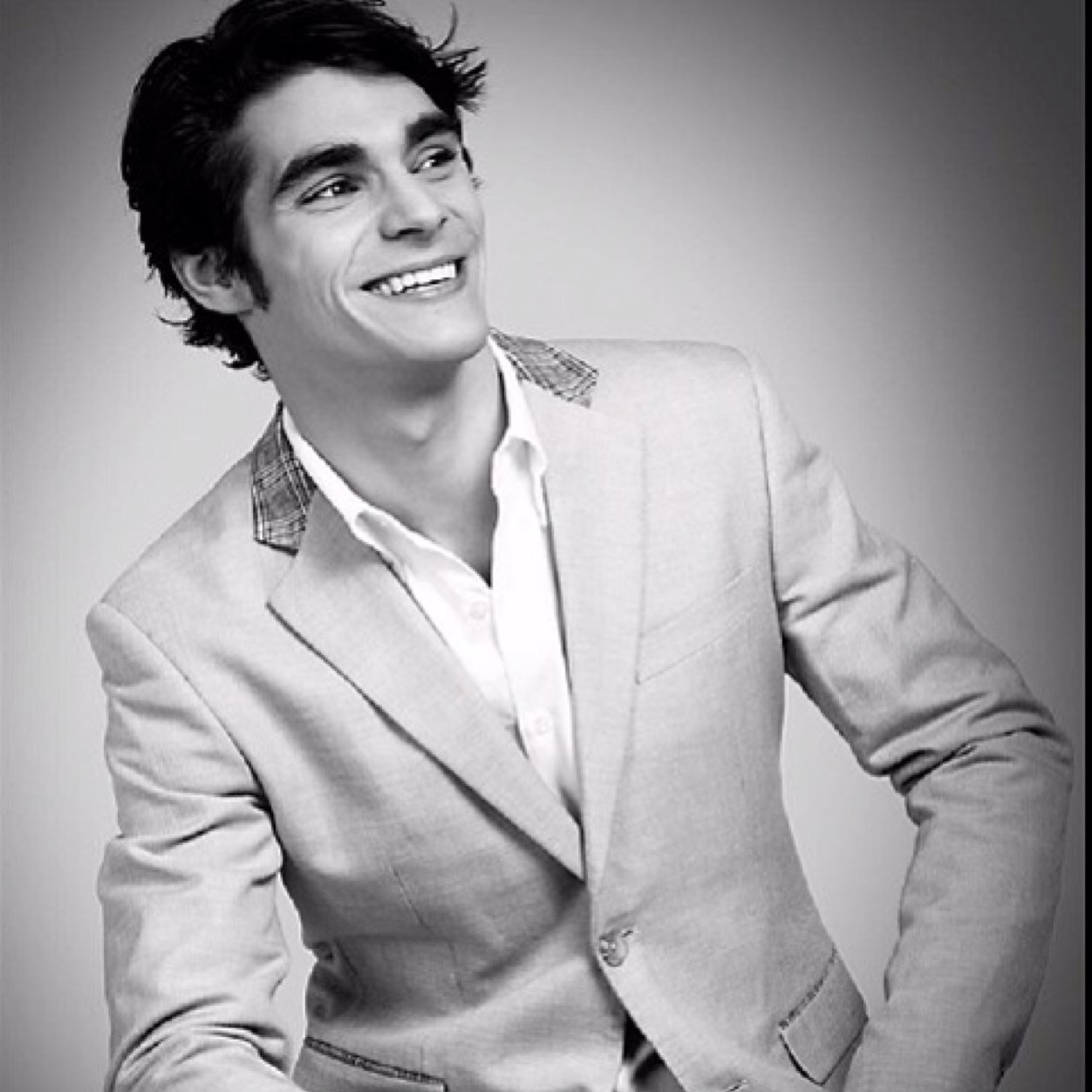 There are 62 episodes total of Breaking Bad. The 62nd element on the periodic table is Samarium, which is used to treat pain in lung cancer patients.
Walt Jr. is the only major character that Jesse Pinkman never meets or encounters throughout the entire series.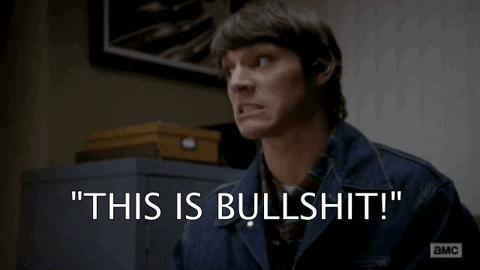 There are 270 deaths throughout the five seasons of Breaking Bad.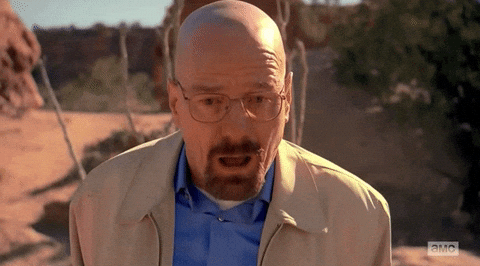 Walt Jr.'s site, http://www.savewalterwhite.com, is a real website. Donations made on the site go to the National Cancer Coalition.  Click on the banner to check it out!
The final episode of the series, "Felina", can be broken up into three elements: Fe, Li, Na – iron, lithium, and sodium…or blood, meth, and tears.
In the premiere episode of the 5th and final season, the camera lingers on Walt's New Hampshire plate, showing the state motto, "Live Free or Die". This is the name of the season 5 premiere and also foreshadows the outcome of the two main characters.
Before signing with AMC, a lot of networks passed on Breaking Bad, including HBO, Showtime, TNT, and FX.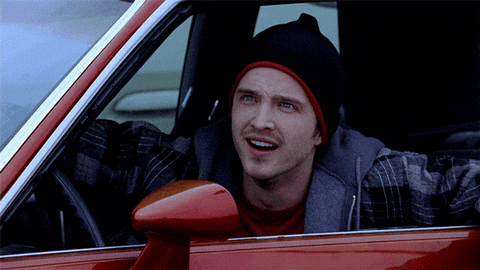 Whenever you see the blue meth on screen on Breaking Bad, what you're actually seeing is blue rock candy…specifically blue rock candy from The Candy Lady, a boutique candy store in Albuquerque. They now have a whole line of Breaking Bad-inspired treats, which they sell under The Bad Candy Lady line.
Jesse Pinkman says his famed "Bitch!" 54 times throughout the series. That's roughly once per episode.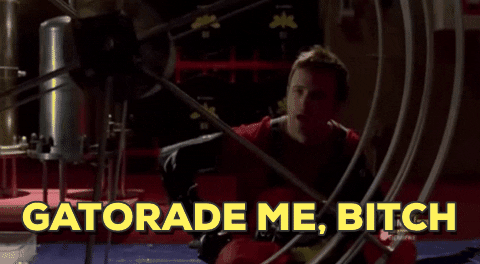 Marius Stan, who played Walter's boss, Bogdan, at the car wash, has a PhD in chemistry and is a Senior Computational Energy Scientist at Argonne National Lab.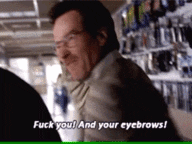 Jonathan Banks (Mike Ehrmantraut) was beloved by cast and crew alike. On his last day on set, everyone wore black armbands in his memory.
Gilligan's one regret about the show: Jesse's teeth.  Jesse took a lot of beatings throughout the show and obviously used meth and other drugs.  In real life, Jesse's teeth would have probably been terrible.  But…dat smile…SWOON.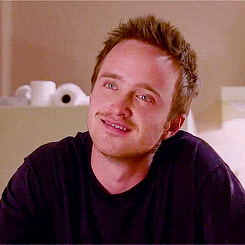 Aaron Paul was once a contestant on The Price is Right. Hold on to your ovaries, ladies…
Aaron Paul also auditioned for the role of Francis in Malcolm in the Middle, meaning he would have played Bryan Cranston's son 8 years before Breaking Bad.
Another Walking Dead Easter egg…The car that Walt buys Walt Jr. is the same car Glenn drives in The Walking Dead.

Furthermore, the general manager who sold Walt the car was named Glenn.
There are also a bunch of fan theories that Jesse Pinkman was the drug dealer for The Walking Dead character, Merle Dixon.

Shooting the series in New Mexico pumped about $1 million per episode into the local economy.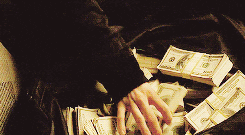 The term "breaking bad" is a southern colloquialism, referring to someone who has taken a turn off the path of the straight and narrow.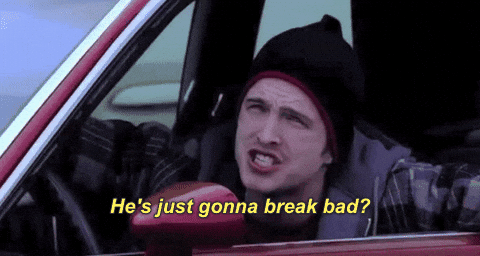 Bryan Cranston and Dean Norris (Hank Schrader) also appeared in Little Miss Sunshine, which was also filmed on location in Albuquerque.  Cranston was the agent Stan Grossman and Norris was the police officer that investigated the bus after the horn on the bus broke.
It should come as no surprise that the bromance between Cranston and Paul is alive and stronger than ever.  They still talk often and Cranston was even a groomsmen in Aaron Paul's wedding.
Sometimes you just need a little fun in your life! Check back every week for a new "Just Bee-cause" post, where I discuss everything from celebrity news to favorite videos and websites!