The thumbs up sign, the iconic leather jacket, the shots of Arnold's Drive-In, the well-loved juke box…the catchy theme song (well, theme songs, actually!), the wholesome family lessons, the love, the heartbreak, the "Sit on it!" catchphrase…all these things and more perfectly encompass the heartwarming show that was Happy Days.
Centered around a suburban Milwaukee family in the 1950's, Happy Days starred front-runners Ron Howard as Richie Cunningham and Tom Bosley and Marion Ross as his parents.  It ran for eleven seasons on ABC, totaling 255 episodes between 1974 and 1984…and is even still syndicated in several countries around the globe.
Happy Days introduced the world to The Fonz (and Henry Winkler!), Robin Williams and Scott Baio, as well as spurred a handful of spin-offs, including Joanie Loves Chachi, Mork & Mindy, and Laverne & Shirley.  It was just as wholesome as it was hilarious, and even today resonates with viewers on a variety of levels.
For me, Happy Days is my happy place.  I have spent many a night powering through my Happy Days DVD's, watching episode after episode – laughing and crying all the way.  It was so much a part of my teenage years that my room was actually decorated like Arnold's Drive-In, complete with tile floors and my own little juke box!  I had pictures of Richie and the gang on my walls and even had a Happy Days jacket that I would wear to school, despite lots of teasing from my classmates.
This show just made me happy, and still does to this day.  It's the perfect escape, a little vacation into "the good ol' days", when the summers were long, the music was sweet, and the friendships lasted for a lifetime.
Want to rock around the clock again?  Take a trip back to the 1950's and enjoy these 32 Fun Facts about Happy Days!
32 Fun Facts About Happy Days
Happy Days was the catalyst for several spin-offs, including Laverne & Shirley, Mork & Mindy, and Joanie Loves Chachi.
Former Monkees singer Micky Dolenz auditioned for the part of Fonzie…and almost nailed it!  He lost because he was too tall.
One of the reasons actor Ron Howard (Richie Cunningham) decided to do Happy Days was to avoid the Vietnam draft.
The cast of Happy Days played together on a softball team, complete with Happy Days jerseys.  They played other celebrity teams for charity and toured military bases.
The term "jump the shark", often used to indicate the moment when a TV show strays so far from its original premise that it dips in quality and popularity, came from an episode of Happy Days where Fonzie literally jumps a shark, leather jacket and all.
Though set in Milwaukee, the Cunningham's home is actually located in Los Angeles, California.
Throughout its run, Happy Days had three theme songs.  "Rockin' Around the Clock" was used for season one, then seasons two and three featured a newly recorded version made specifically for the show.  Starting with season four, the series used the original composition, "Happy Days".
A replica of Fonzie's famous leather jacket now sits in the Smithsonian.  It's not the original, though…that one was stolen from the set of Happy Days.
In the later years of the series, the romance between Joanie and Chachi dominated the series' storylines.  Behind the scenes, actors Erin Moran (Joanie) and Scott Baio (Chachi) had an on-again off-again relationship that mirrored their characters.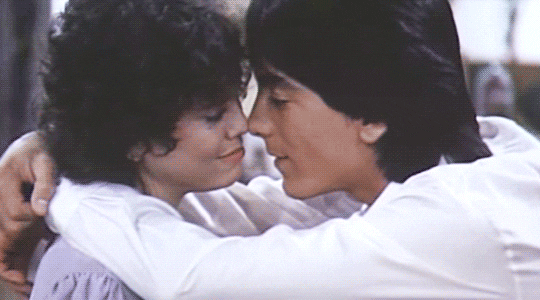 In its height, Happy Days was so popular that it got a Saturday morning cartoon spin-off, titled The Fonz and the Happy Days Gang.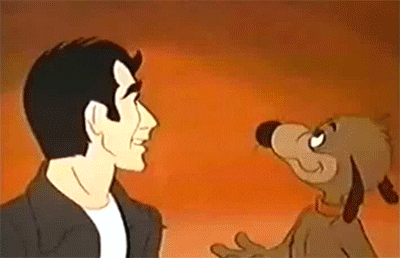 During the initial run of the series, Henry Winkler (The Fonz) took a small weekly salary and asked for a stake in the show's syndication and merchandising…a wise decision that made Winkler more than $35 million.  His other cast members signed no such deals and have been fighting Paramount for royalties for years.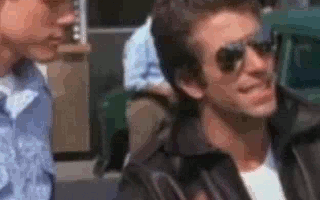 In fact, in 2011, members Anson Williams (Postie), Donny Most (Ralph), Erin Moran and Marion Ross (Mrs. Cunningham) filed a lawsuit against CBS and Paramount Pictures for failure to pay merchandising revenues.  They were initially seeking $10 million, but each only walked away with $65,000.
There's a Fonzie statue in Milwaukee.
At the height of Fonzie's popularity, Henry Winkler was offered the part of Danny Zucco in Grease.  Unable to sing, he decided to turn the part down.
Happy Days is still syndicated in 126 countries today.
Henry Winkler, Ron Howard, and Scott Baio would go on to work together on another amazing television show, Arrested Development.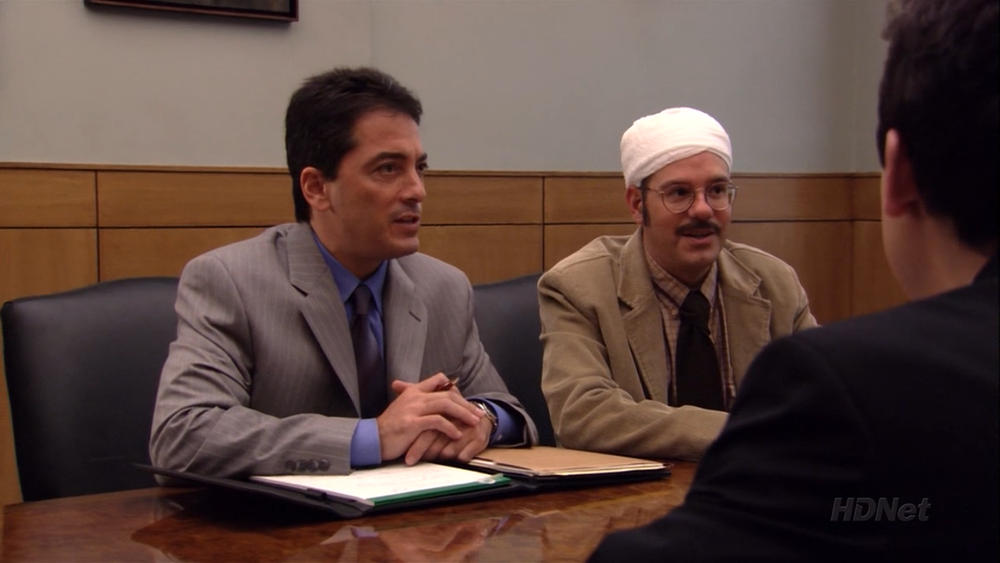 Henry Winkler even gives Fonzie a nod on one episode of Arrested Development:
And the "jumping the shark" got a little nod on Arrested Development, too!: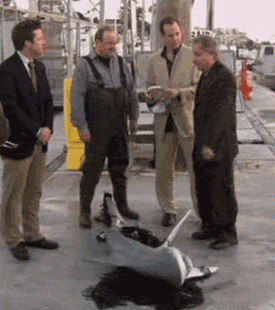 Fonzie's original 1949 Triumph Trophy TR-5 motorcycle went up for auction in 2011.  It was expected to fetch somewhere between $60,000 and $80,000, but didn't end up selling at all.
After Happy Days became successful, director Garry Marshall was approached and asked if the show could do anything that would help convince kids to read.  He responded with an episode where the Fonz made the decision to go to the library and check out a book, despite his reputation.  That week, registration for library cards went up 500 percent.
In one episode of Happy Days, the Cunninghams come out of a theater playing The Music Man.  Mrs. Cunningham comments that the little boy in the movie looked just like Richie (Ron Howard) when he was little.  Ironically, little Ron Howard did play "the little boy in the movie", Winthrop Paroo, when he was 8 years old.
Although The Fonz loved motorcycles, actor Henry Winkler hated them.  Most of the scenes of Fonzie riding the motorcycle were shot with the bike attached to a platform and being pulled by a truck.
Originally ABC feared Fonzie would be perceived as a hoodlum or criminal with a leather jacket and requested he wear a gray windbreaker instead.  The windbreaker he wears in the first few episodes resembles the jacket worn by James Dean, the Fonz's idol, in Rebel Without a Cause.  The leather jacket was introduced later and eventually helped make The Fonz a TV icon.
During his first appearance on the show, Mork (Robin Williams) is watching The Andy Griffith Show on TV.  He comments that he really liked the show, especially Opie.  Opie was Andy Griffith's son, played again by a very young Ron Howard.
Tom Hanks guest-starred as an old rival of Fonzie's who had learned martial arts and wanted to finally end their spat in a fight of revenge.
A lot of the songs played on the jukebox on Happy Days are actually being sung by Anson Williams (Potsie).
Marion Cunningham was an archaeology major in college.
Don Most was actually being considered for the role of Richie Cunningham…however, the production team liked him so much that Ralph Malph was created for him instead.
The show's catchphrase, "Sit on it!" was ranked #8 in TV Guide's list of "TV's 20 Top Catchphrases" in August 2005.
Marion Ross is the oldest living cast member of Happy Days.
Both Anson Williams and Scott Baio received record deals based on their musical work on Happy Days.
The character of Howard Cunningham (Tom Bosley) was ranked #9 in TV Guide's list of the "50 Greatest TV Dads of All Time" in June 2004.
Sometimes you just need a little fun in your life! Check back every week for a new "Just Bee-cause" post, where I discuss everything from celebrity news to favorite videos and websites!