Whenever I need a little pick-me-up or something to do on a rainy day, I almost always pop in an episode or three of ABC's Pushing Daisies.  A whimsical and delicious wonderland of a TV show, Pushing Daisies was the story of a pie maker named Ned who had the ability to bring the dead back to life with a single touch.  Of course, this came with a catch…he could only keep the dead alive for one minute before he had to touch them again and make them dead forever.  If he kept something alive for longer than a minute, something else would have to die.  To make matters worse, once Ned touched a dead thing once, he could never touch it again.
I know it sounds confusing, but it's quite simple…and Jim Dale is there to narrate your way through it!  I mean, that alone is pretty awesome!  But just in case, here's an example pulled right from episode 1:
Ned's dog, Digby, gets hit by a car and is instantly killed.  Ned touches Digby and brings him back to life.  Now, he can touch him again and Digby will be dead forever, OR he can let Digby live and something else would then drop dead (in this case, it was a squirrel).  However, Ned can never touch or pet Digby because if he does, Digby will instantly die.  Make sense?  OK, off we go!
So in between baking pies, Ned works alongside Emerson Cod, a hilarious detective who uses Ned's power to ask murdered victims "who dun it" before Ned touches them again and they go back to being dead.  Then they both collect – and split – the monetary reward.  I know this sounds SUPER morbid, but it's so enjoyable and whimsy!
Now, all that's well and good, but when Ned discovers his childhood sweetheart was killed on a cruise and he has the ability to bring her back to life, he's faced with a tough choice…he can do it, but in doing so, he'd certainly kill someone else and he'd never be able to touch, hug, kiss, or embrace his sweetheart ever again…
#SpoilerAlert
So begins Pushing Daisies.
Also starring Swoosie Kurtz and Kristin Chenowith, alongside a whole slew of guest stars (including David Arquette, Diana Scarwid, Raul Esparza, Paul Reubens, Carlos Alazraqui, Mo Collins, Molly Shannon and SO MANY MORE), Pushing Daisies not only has magical storylines with hilarious death scenarios (death by scratch-n-sniff, death by taffy, death by hugging machine, death by deep fryer…you get the picture), it also includes fantastic makeup and visual effects – and don't even get me started on the costumes!
Even though this show only lasted a short two seasons before it was cancelled, many of the cast members were nominated for awards for their work on the show and the show itself won an Emmy and several other accolades during its short time on air.  There have been whisperings about giving the show closure in the form of a movie or comic book, but nothing concrete has been mentioned as of yet.
If you were a fan of Pushing Daisies and wanted nothing more than to jump through your screen into The Pie Hole with Olive and the gang, here's a little update as to what the cast has been up to since Pushing Daisies wrapped in 2009.
The Cast of Pushing Daisies…Where Are They Now?
Lee Pace
Ned the Pie Maker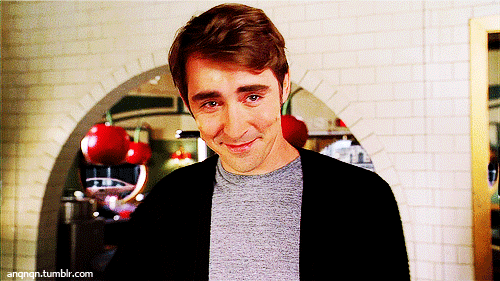 A graduate of the Julliard School Drama program, Lee Pace is a classically trained theater actor, having performed in a variety of Shakespearean plays, including Romeo and Juliet (Romeo), Richard III (Richard III), and Julius Caesar (Cassius).  After his time in Julliard, Pace made his Broadway debut in 2011 in the play The Normal Heart.  His first movie role came in the film, Soldier's Girl, a true story about a transsexual soldier who falls in love with a military man.  He was nominated for a Golden Globe for his work on the film.  Pace went on to act in a few other movies, including Miss Pettigrew Lives for a Day and When in Rome, before his work on Pushing Daisies.  For his role as Ned, Pace was nominated for several awards, including:  Primetime Emmy Award for Outstanding Lead Actor in a Comedy Series, Golden Globe Award for Best Actor in a Television Series, and a Satellite Award for Best Actor in a Television Series.  After Pushing Daisies, Pace went back to the big screen and has done several great movies, including Lincoln (2012), The Hobbit (2013), and Guardians of the Galaxy (2014).  Currently Pace can be seen in the TV show, Halt and Catch Fire on AMC.
Anna Friel
Charlotte "Chuck" Charles


Born in Greater Manchester, Anna Friel is a gift given to us by our friends across the Pond.  An actress since the age of 13, Friel got her start on TV in British soap operas.  She was one half of the first on-air lesbian kiss in British soap history (on the program, Brookside) and won a National Television Award for her work on the series.  Friel gained even greater exposure when she appeared in the TV film, The Tribe, which included nudity and a controversial menage a trois scene between two of her male co-stars.  After her work on Pushing Daisies, Friel was offered six pilots following the cancellation of the show, but she declined all of them to focus on expanding her film career.  Unfortunately, the films she was in were a series of flops, including Land of the Lost (2009).  In 2011, she decided to do a few TV appearances and has done mainly TV work ever since.  She was most recently seen in the 2016 film, I.T., alongside Pierce Brosnan.
Kristin Chenoweth
Olive Snook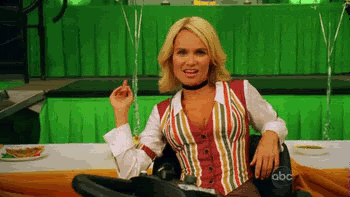 A star in her own right, Kristin Chenoweth continues to impress with her amazing talent.  With a slew of awards under her tiny little belt, Chenoweth has not slowed down one bit since leaving The Pie Hole.  Her role as Olive Snook earned her two Emmy nominations, one of which she won in 2009.  After her work on Pushing Daisies wrapped, Chenoweth went on to guest-star as April Rhodes in FOX's, Glee, a role she'd rehash several times throughout the run of the series.  She's also since appeared in three Broadway shows, about 30 TV shows and movies, and a variety of other specials and theatrical performances.  Chenoweth is currently touring her new album, "The Art of Elegance", and has recently signed on to star in a new CBS pilot titled Perfect Citizen.
Chi McBride
Emerson Cod


Kenneth "Chi" McBride was born in Chicago, IL, which is how he got his nickname he goes by today.  Originally wanting to pursue a career in music, McBride studied several instruments and joined a gospel choir in Chicago before relocating to Atlanta, Georgia to work as a billing clerk.  His first success in show business came with the hit song, "He's a Champ", written about boxer Mike Tyson and actress Robin Givens.  Convinced he should try his hand in front of the camera, McBride moved to LA and landed guest spots in In Living Color and The Fresh Prince of Bel-Air.  Typically typecast as "the right hand man" or "the crass detective", McBride delighted viewers with his portrayal of Emerson Cod in Pushing Daisies.  Since retiring from undercover work with The Pie Maker, McBride has done lots of TV and movie roles, most very similar to his role as Detective Cod.  He's currently starring as Captain Lou Grover in Hawaii Five-O and has also appeared recently in Gone in 60 Seconds, The Terminal, and Draft Day.
Ellen Greene
Vivian Charles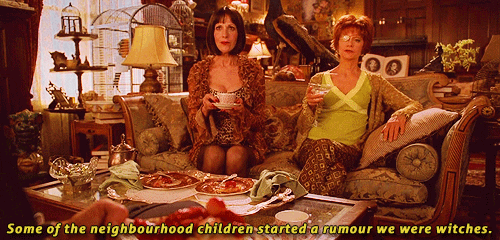 Similar to her character on Pushing Daisies, Ellen Greene is a true lover of music, theater, and entertainment.  A singer and actress by trade, Greene was in several Broadway shows and performances before landing her role as the artsy and whimsical Vivian Charles.  After Pushing Daisies ended, Greene starred as Miss Adelaide in the Broadway musical, Guys and Dolls and had a small story arch in the soap opera, The Young and the Restless.  Greene's more recent work has included a handful of voiceover opportunities, as well as appearances in The Walking Dead web series.
Swoosie Kurtz
Lily Charles


Named after her father's military Boeing Flying Fortress bomber, Swoosie Kurtz is no stranger to TV, film, or stage.  Perhaps best known for her role as Alex Reed Halsey on the NBC drama, Sisters, Kurtz acted in a handful of television shows before landing the role of the tough but sweet one-eyed foil to Vivian, Lily Charles.  Kurtz's recent work has included guest spots in ER, LOST, Desperate Housewives, Nurse Jackie, and Mike & Molly.
Jim Dale
Narrator


There's no denying that Pushing Daisies wouldn't be the wonderful show it is without the voice of the narrator.  Voiced by none other than Jim Dale (the same man who narrated the Harry Potter audiobooks – a role that got him two Grammy Awards), the narrator provides whimsy banter that's only occasionally topped with Emerson's clever one-liners.  Dale recently had an off-Broadway one man show, titled Just Jim Dale, which one him the 2015 Outer Critics Award and the Drama Desk Award.  He's also provided narration for a handful of audiobooks, including The Night Circus, The Emerald Atlas, and The Fire Chronicle.
Sometimes you just need a little fun in your life! Check back every week for a new "Just Bee-cause" post, where I discuss everything from celebrity news to favorite videos and websites!