Any fan will tell you…some of the best moments on FRIENDS center around food.  Ross's famed turkey sandwich, Rachel and Chandler's stolen cheesecakes, basically any and every Thanksgiving episode, ALL THE PIZZA…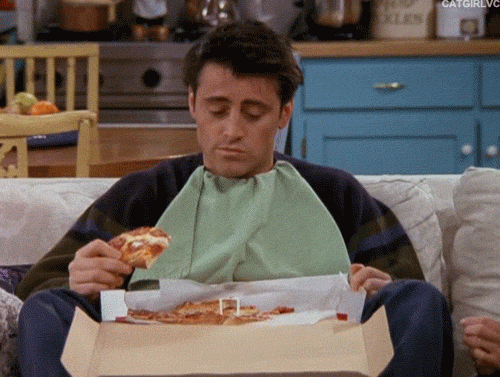 I have never craved pizza as much as I do watching this show.
On May 6, 2004, the last episode of FRIENDS aired on NBC.  For many fans, it was the end of an era.  More than 52 million people tuned in to watch "The Last One", making it the sixth most watched television series finale in US history.  To celebrate the anniversary of the show that forever changed the TV sitcom, we will be celebrating FRIENDS all week this week!
And, really, what better way to celebrate than with food?  I mean, I know Joey would agree…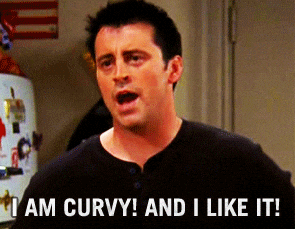 PS – Joey is, and forever will remain, my favorite FRIEND.  Am I the only one in the universe who was KIIIIINDA pushing for him and Rachel to work out?  Probably…I'm also probably the only one who hated Ross.  HATED HIM.  HATE HIM. 
ANYWAY – back to food!
Here are six amazing recipes inspired by great moments on FRIENDS.  From Ross's turkey sandwich to Phoebe's "secret" cookie recipe, here are six great recipes to make for your next binge watch!  Not feeling creative?  You could always put an order in for the "Joey Special"!
6 Recipes Inspired by FRIENDS
Chandler and Rachel's Creamy New York Cheesecake
artandthekitchen.com


When Rachel and Chandler receive a cheesecake that was supposed to go to someone else in their building, they decide to eat it rather than return it.  In a battle of honesty and control, they both power through not one, but two fluffy creamy cheesecakes…which, ironically, were made in Chicago!
Ross's Turkey Sandwich – "The Moist Maker"
dinnerthendessert.com


Ross looks forward to his leftover Thanksgiving sandwich every year…but when someone at his office eats his "Moist Maker" on accident, there begins a wrath that rattles all the bones in the museum!
Phoebe's Grandma's Cookies
verybestbaking.com


After Phoebe's grandma dies, she realizes that she never got her grandma's famous chocolate chip cookie recipe.  Her and Monica embark on a quest to re-create the recipe by eating her grandma's last batch of cookies, only to discover the recipe is printed right on the back of the Nestle chocolate chip bag.
Joey's Meatball Sub
belleofthekitchen.com


During a police ride-along with Phoebe's boyfriend, Chandler and Joey get into some trouble.  Joey dives to save his meatball sub, much to Chandler's dismay.  
Monica's Homemade Christmas Candy
cakewiz.com


In an effort to get to know her neighbors, Monica puts out some homemade candy during the Christmas holiday.  However, her plan backfires and the neighbors become hostile when the candy starts to run out.
Chandler's Favorite Mac n' Cheese
marlameridith.com


When Monica forgets her anniversary gift for Chandler, she recreates all of Chandler's favorite meals, including mac n' cheese with cut up hotdogs.
Every Monday is a "Reci-bee" post, where I share my favorite recipes, recipe collections, and cooking and baking hints and tips.