Whether they've been there for you from the beginning or just during a recent Netflix binge, there's no denying that the cast of FRIENDS holds a special place in the hearts of 90's and 00's kids the world over.
Throughout the series, the crew of six misfits who occupied a rather spacious and amazing Manhattan apartment go through it all…heartbreak, love, kids, and everything in between.
NBC's FRIENDS was a monster sitcom during its day…bringing in ratings that broke records and introducing the world to catch phrases our generation would reference time and time again: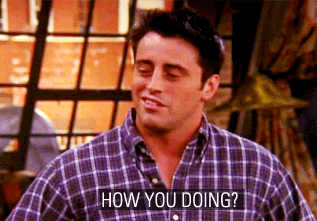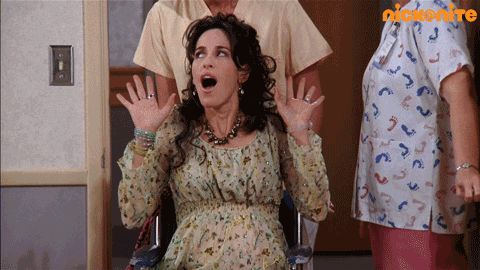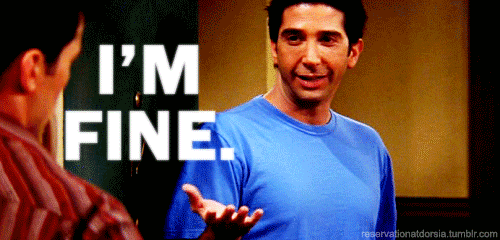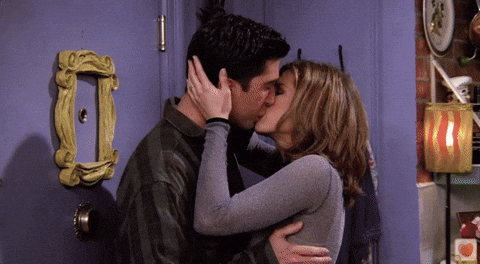 Could we BE any more emotional right now?
On a recent Netflix binge of FRIENDS, while sitting on my couch enjoying "The Joey Special" from my local pizza place, I decided to do some research and see what there was to learn about Monica, Rachel, Phoebe, Joey, Chandler, and Ross. From who REALLY owned that redonkulous white dog statue to the expert negotiation skills the crew used to secure their spots as some of the best-paid TV stars of all time, here are 41 Fun Facts About the Cast and Production of FRIENDS.
The One with the Fun Facts:
41 Things You Didn't Know About FRIENDS
Both Kathy Griffin and Jane Lynch auditioned for the part of Phoebe and Jon Favreau and Jon Cryer were also considered for Chandler before it went to Matthew Perry, who almost didn't get the role, either.  Perry was actually filming a pilot at the same time as FRIENDS, however it was not picked up…so he was able to take the FRIENDS role.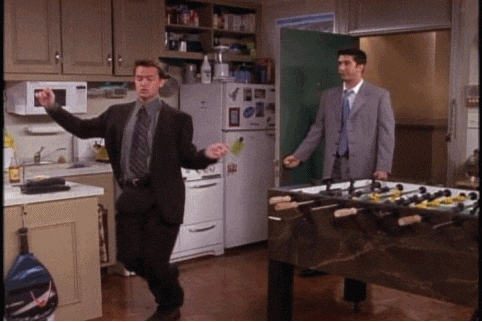 Ironically Jane Lynch and Jon Favreau would make guest appearances on the show later on in the series.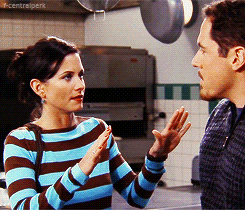 The role of Ross was written for David Schwimmer…and he was the first person cast on the show.
The last person cast was Jennifer Aniston.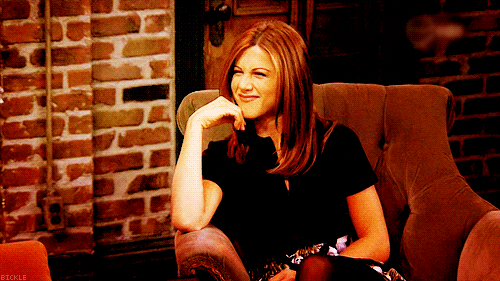 Before the first episode aired, the director, James Burrows, took the cast on a Vegas trip…telling them it was their "last shot at anonymity" before they were shot into stardom.  The crew would take a trip back there later on for Ross and Rachel's marriage.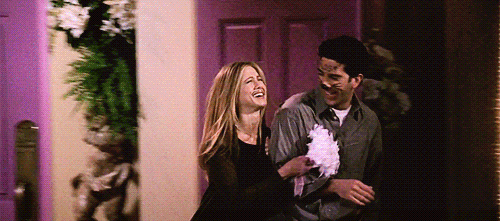 Almost every episode was filmed in front of a live audience of up to 300 fans.  Cliffhangers, however, like Ross's wedding, were filmed on a closed set to avoid spoilers.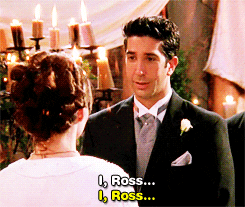 Several people, including Lisa Kudrow, thought Chandler's character was gay.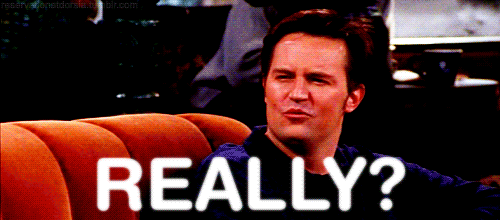 The entire cast stuck together when it came to negotiating.  At the beginning of the series, they were all making about $22,000 an episode.  But, by the second season, salaries were very different.  The cast bonded together and said they'd refuse to work until they all earned the same salary.  By the end of the series, they were each earning $1 million an episode.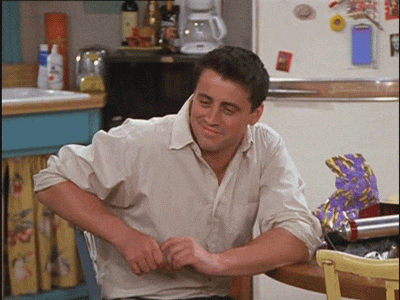 Lisa Kudrow's pregnancy was written into the show, but in the final season, Courteney Cox got pregnant, something they couldn't write into the show as Monica was unable to have children.  They tried to hide her pregnancy to the best of their abilities with costumes and props.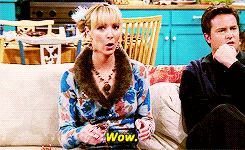 Paul Swain, the best boy on the electric crew, was responsible for the Magna Doodle drawings in Joey's apartment.
Bruce Willis appeared on the show for free after losing a bet to Matthew Perry regarding their film, The Whole Nine Yards.  Perry believed the film would be number one at the box office on its opening weekend, but Willis disagreed.  The movie actually did reach number one and Willis had to donate his earnings for his guest appearance to charity.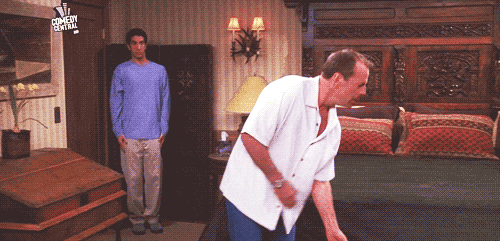 The cast would have a little huddle before every show.
Want to visit Central Perk?  You can if you head over to Beijing or Liverpool!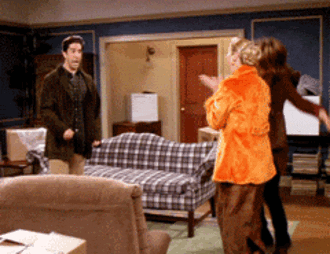 Courteney Cox was the only regular cast member to never get an Emmy nomination for her work on FRIENDS.
James Michael Tyler, who played Gunther, really did work as a barista when he was cast.  He continued both jobs until about half way through the series.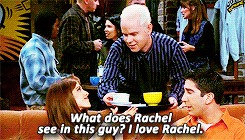 Jennifer Aniston hated her iconic "Rachel" haircut.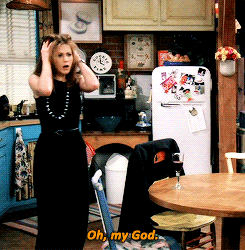 If you include all off-screen moments and hypothetical "what if?" episodes, the only two characters who haven't kissed each other are Monica and Phoebe.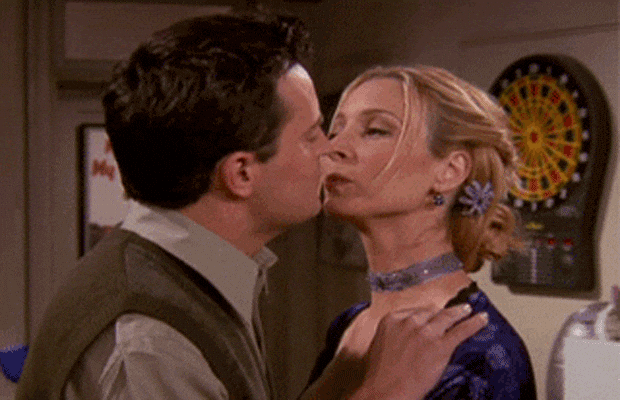 Hank Azaria, who played Phoebe's love interest, David, actually auditioned twice for the part of Joey.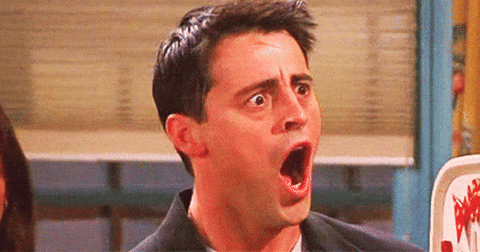 Courteney Cox was originally offered the role of Rachel, but she asked to play Monica instead.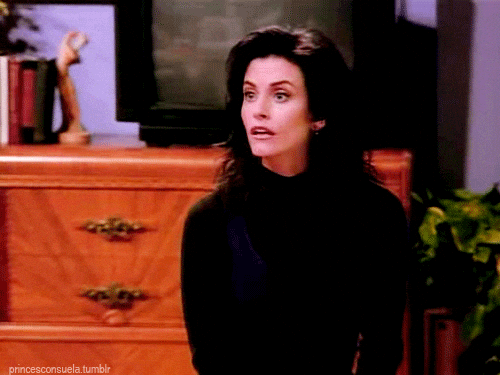 David Schwimmer directed a handful of FRIENDS episodes.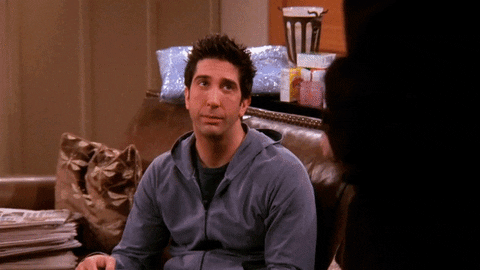 Rachel's boyfriend Joshua's father was played by Matthew Perry's real-life father, John Bennett Perry.
The fountain in the opening credits of the series is actually not in New York…it's all the way on the other coast in Burbank, California.  Here's what you can say to all those lying tour guides!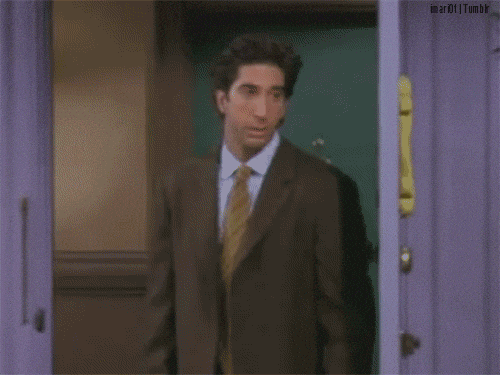 The main love interest of the show was supposed to be Monica and Joey, not Ross and Rachel.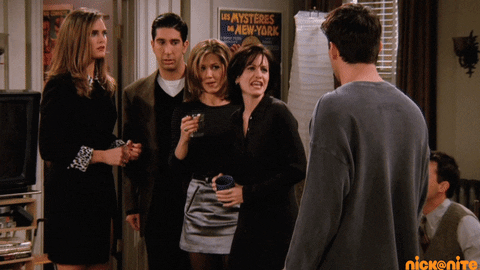 Rachel is a huge Days of Our Lives fan girl…but in real  life, Jennifer Aniston's father, John Aniston, actually starred in the real version of the soap opera.
Every episode of FRIENDS mentions the word 'friends' at least once.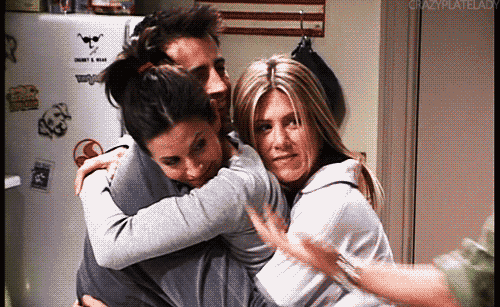 Joey's white dog statue actually belonged to Jennifer Aniston.  Someone gave it to her as a good luck gift.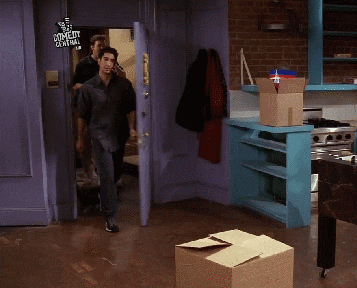 Just like her character, Courteney Cox was a neat freak and would clean other people's dressing rooms.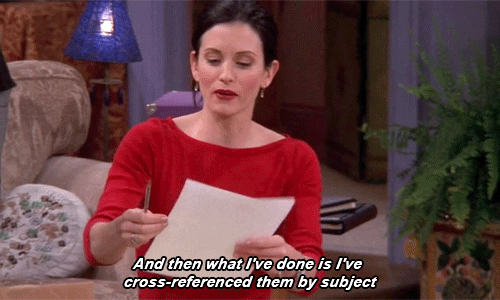 The writers used a pie chart to track how many lines and jokes each character said to help make sure each actor had a similar amount.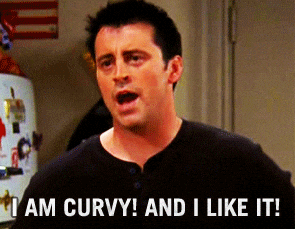 All her co-workers have named Lisa Kudrow the smartest of all of them, despite her ditzy portrayal of Phoebe.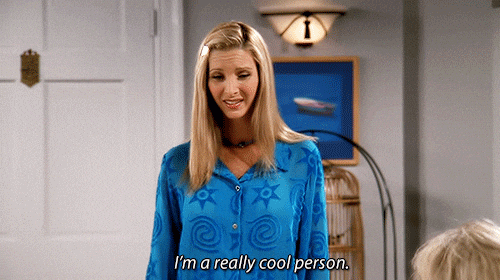 Even before they became a couple on the show, Courteney Cox said that if she had to "do" one of the other friends, she would choose Chandler.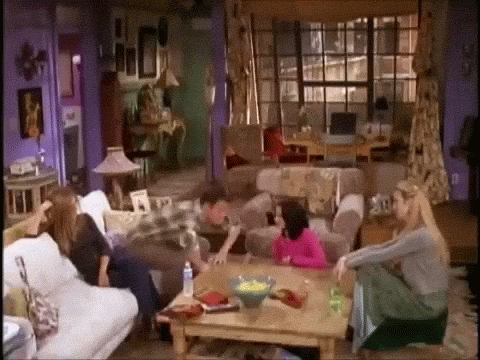 Winona Ryder and Susan Sarandon were both on Ross's "celebrity list".  They both would go on to guest-star on the series.
An average episode of FRIENDS took 5 hours to film.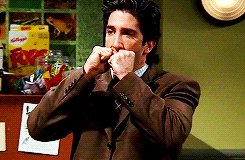 When Matt LeBlanc auditioned for the role of Joey, he had $11 to his name.  After his first paycheck, he bought himself a hot dinner.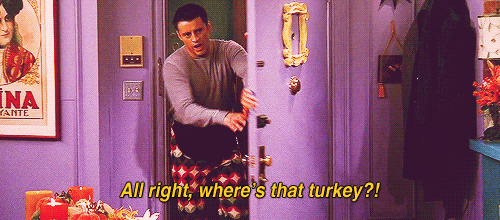 Throughout the course of the series, all 6 friends change their jobs at least once.  However, Chandler is the only one who never involuntarily left his job.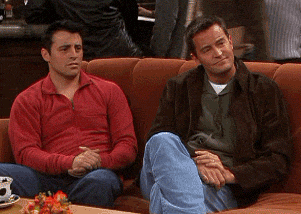 The main characters from the show are named after All My Children characters (Ross Chandler, Joey Martin, Monique Cortland, Janet Green, and Phoebe Tyler Wallingford).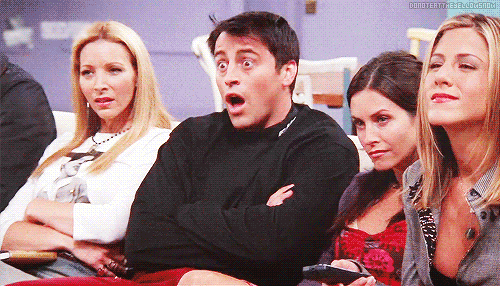 Matthew Perry often sat in on screen writing sessions for the show to help the writers come up with jokes and one-liners.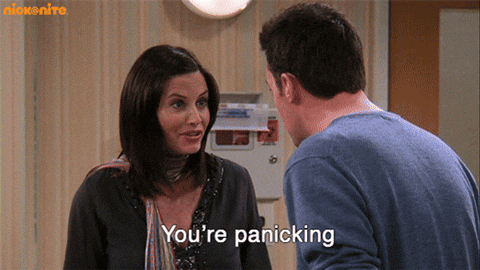 Phoebe's wedding was not attended by any of her relatives, including her twin sister, her father, her birth mother, her brother, or the triplets she had.
Like Monica, Courteney Cox and her then husband, David Arquette, had trouble getting pregnant.  Cox actually had to film the scene in which Rachel has Emma just after having a miscarriage.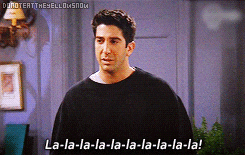 When Rachel is trying to find a new officiate for Chandler and Monica's wedding, she finds a Greek Orthodox priest coming out of the Anastassakis/Papasifakis wedding.  Anastassakis is Jennifer Aniston's family name.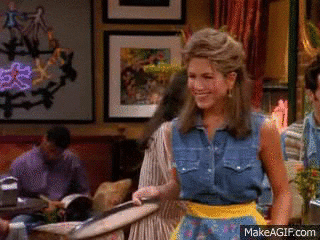 All six characters have lived in both Monica and Joey's apartments at one time.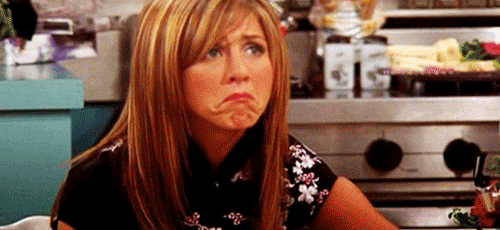 For the size of the apartment and the location in Manhattan, Monica's apartment would probably run somewhere between $5,000 and $14,000 a MONTH for rent.  Joey and Chandler's apartment, as well as Ross's eventual apartment across the street, would probably run between $4,000 and $6,000 a month.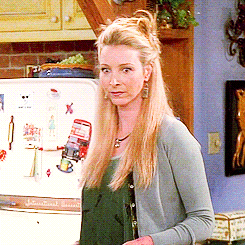 Sometimes you just need a little fun in your life! Check back every week for a new "Just Bee-cause" post, where I discuss everything from celebrity news to favorite videos and websites!