The 10 am hunger slump…the 3 pm hunger slump…the daily stress that just makes you want chocolate ERR DA TIME…the fact that food is 100% more interesting than anything you're doing at work…that hopeful thought you have every time you pass the break room…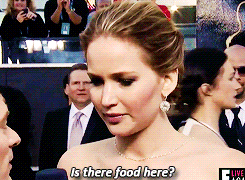 Sometimes you just have to feed the craving.
If you work in a corporate job, chances are there's a vending machine in your break room…probably filled with candy bars and packaged baked goods, these snacks have most likely been sitting in there since before you were hired, just waiting for a despite hungry worker to come buy an old granola bar when no one was looking…just to have a little munchy.
And, if you're one of the really lucky ones, you might have a vending machine that has a nice assortment of options…filled with chips, granola bars, and a few sweets here and there for those emergency moments.
And for those of us who are trying to be healthier, the vending machine can be a pitfall of despair, offering little to no options to actually help the hunger slump.  However, if an emergency hits, there are better options than others hidden in that vending machine.  So, if you are in dire need of a snack or something to get you through the day, here are 11 Healthy(ish) Vending Machine Snacks that won't drag you down and make you feel like a slug.
11 Healthy(ish) Vending Machine Snacks
Overall nuts, granola, trail mix or anything high in fiber and protein will help tame the hunger beast.  Look out for meal replacement bars that are packed with sugar or fatty snacks masked as healthy options. 
Snyder's of Hanover Mini Pretzels (110 calories)
Quaker Chewy Low-Fat Granola Bar, Chocolate Chunk (110 calories)
Sun Chips Original (140 calories)
Planters Honey Roasted Peanuts (160 calories)
Planters Sunflower Kernels (160 calories)
Nature Valley Granola Bar, Oats & Honey (180 calories)
Fig Newtons (190 calories)
Baked! Lays Original (210 calories)
Traditional Chex Mix (220 calories)
Triscuits (240 calories, but packed with fiber)
Peanut M&M's (250 calories)
…And a Few You Should Avoid
All those muffins, pastries, and candy bars may look tempting, but they're just gonna drag you down even more.  Plus, most of them carry tons of trans fat, sugar, and empty calories that are just no good!  If you must indulge…because really, sometimes you must, share these with a friend!
Austin Cheese Crackers with Cheddar Cheese (210 calories, also high in fat)
Doritos (250 calories)
Skittles (250 calories, also high in fat)
Twix (280 calories, lots of fat and saturated fats)
Lay's Potato Chips (280 calories, packed with BHT)
Snickers Bar (280 calories)
Pop-Tarts Frosted Strawberry Pastries (420 calories)
Drake's Apple Fruit Pie (440 calories)
Entenmann's Jumbo Iced Honey Bun (660 calories, a serving is half a bun!)
Every Monday is a "Reci-bee" post, where I share my favorite recipes, recipe collections, and cooking and baking hints and tips.