You may not know it, but chances are you've seen and heard the cast of The Princess Bride in recent movies and TV shows.  Toy Story, Gossip Girl, The Nightmare Before Christmas, House of Cards, Homeland, Unbreakable Kimmy Schmidt, The Mascots, and It's Always Sunny in Philadelphia were all brought to you by someone who appeared in The Princess Bride…and today, we're gonna take a look and see what's become of Westley, Prince Humperdink, and the lovely Princess Buttercup.
Though some of the cast is no longer with us (RIP, Fezzik!), the majority of the characters you know and love are still alive and doing well…so, without further ado…
The Cast of The Princess Bride: Where Are They Now?
Cary Elwes
Westley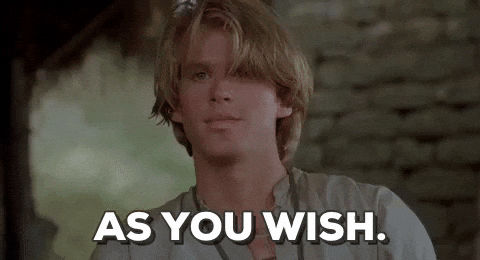 Though he was in some small films before being cast as Westley, it was The Princess Bride that really put Cary Elwes on the map…at least in America.  A British actor who gave a beautiful face to the swashbuckling love interest of Princess Buttercup, Elwes made a name for himself with his breakout role, working steadily after TPB wrapped filming.  He had roles in Glory, Hot Shots!, and of course Robin Hood: Men in Tights.  He also worked on Twister, Liar Liar, and Ella Enchanted.
He's continued to work actively in film and TV and recently released a book titled As You Wish: Inconceivable Tales from the Making of The Princess Bride about the filming and production of the movie.  He has three movies due for release in 2017.
Robin Wright
Princess Buttercup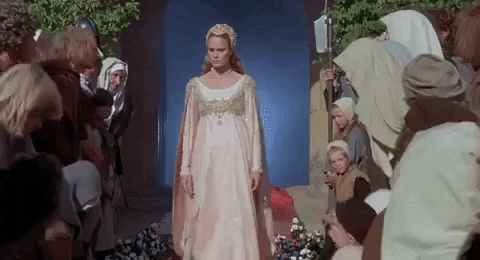 A soap opera actress by trade, Robin Wright's film debut was The Princess Bride.  Not bad landing a leading role for your first film!  After starring as the most beautiful woman in the world, Wright went on to star in Forrest Gump, Message in a Bottle, Unbreakable, Moneyball, The Girl with the Dragon Tattoo, and – most recently – the 2017 film, Wonder Woman.
Wright can also be seen as the calculating love-to-hate powerhouse politician, Claire Underwood, in the Netflix series, House of Cards.
Mandy Patinkin
Inigo Montoya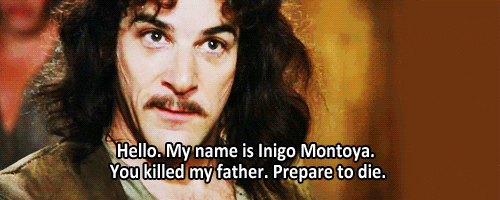 Mandy Patinkin does it all.  A well-loved actor, singer, comedian, and voice artist, Patinkin has had several roles both on stage and on screen…but is perhaps best known for this role as Inigo Montoya in The Princess Bride.
A graduate of Julliard, Patinkin remained active after TPB, appearing in Dick Tracy and Alien Nation.  He also had a role in the 1991 Broadway production of The Secret Garden, a role which earned him a Drama Desk Award nomination.
Patinkin can be seen now in a variety of TV shows, most recently in Criminal Minds and Homeland.  He's also currently filming a movie titled Life Itself, due out in 2018.
Wallace Shawn
Vizzini


You know his voice anywhere…Any true TPB fan can't say 'inconceivable!' without the same inflection in the voice as Wallace Shawn.  After his portrayal of Vizzini in The Princess Bride, Shawn went on to appear in a variety of TV shows and movies, including Gossip Girl, Clueless, and Southland Tales.
More recently, Shawn has done a tone of voice acting, namely as Rex in the Pixar film franchise, Toy Story.  He's also voiced characters in The Incredibles, Family Guy, BoJack Horseman, and A Goofy Movie.
Shawn can be heard alongside John Krasinski, Emily Blunt, Raven Symone, Ian McKellen, Sylvester Stallone, Danny DeVito, and Patrick Warburton in the upcoming fantasy film, Animal Crackers, due for release in 2017.
Billy Crystal
Miracle Max


You may not have recognized him as Miracle Max in The Princess Bride, but Billy Crystal's performance as the magical witch doctor is one of the actors favorites.  Most of his roles in the film were improvised, including his famous line, "Have fun storming the castle!"
Reiner and Crystal were no strangers before TPB, having worked together in This is Spinal Tap.  The pair worked together again after TPB in one of Crystal's most famous movies, When Harry Met Sally.  Crystal went on to do several other blockbuster comedies, including City Slickers and Monsters Inc.
Recently Crystal has been quiet and hasn't been seen in many movies or TV shows.  He's released a few books and specials in the last few years and has done philanthropic work with Comic Relief and various museums in the LA area.
Chris Sarandon
Prince Humperdink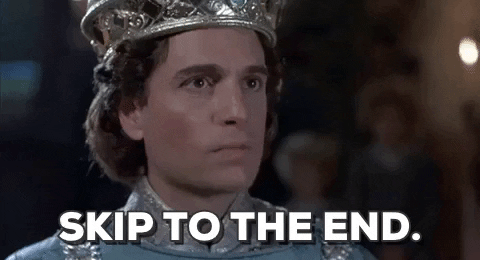 A student of improve and the stage, Chris Sarandon got his first TV role in the series, The Guiding Light.  He acted in a handful of Broadway and Shakespearan plays before being cast as Prince Humperdink.
Almost always typecast as the villain, Sarandon went on to voice the character of Jack Skellington in the Tim Burton film, The Nightmare Before Christmas.  He's also voiced the character for various video games and sequels.  In the 1990's, Sarandon returned to Broadway and was most recently cast as Signor Naccarelli in the six-time Tony award-winning Broadway musical, The Light in the Piazza.
Andre the Giant
Fezzick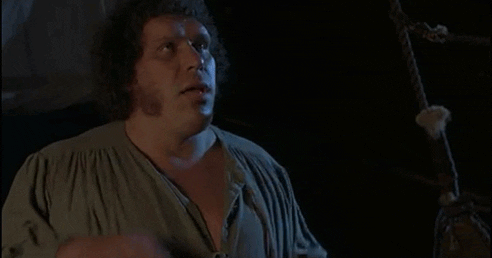 The French-born wrestler and actor, Andre the Giant, was a beast of a man.  Known as "The Eighth Wonder of the World", Andre only had a handful of other acting gigs after his personal favorite role of his career, Fezzick in The Princess Bride.
Due to his gigantism and years of wrestling, Andre suffered severe health problems throughout his later years and he died in his sleep of congestive heart failure in January 1993.
A beloved cast member who was loved by both fans and fellow cast mates, Andre's legacy and performance in TPB is still talked about fondly to this day.
Christopher Guest
Count Rugen


The infamous "Six-Fingered Man" may not have been that funny in the film, but the actor who played Inigo Montoya's nemesis, Count Rugen, is the same hilarious mind behind such classics as This is Spinal Tap, Waiting for Guffman, Best in Show, A Mighty Wind, and the new Netflix film, Masots.
A trained actor and musician, Guest's big break came with Rob Reiner on the film, This is Spinal Tap.  He also went on to perform on SNL before working with Reiner again in The Princess Bride.  After his work on TPB, Guest would go on to make a series of improvised films, mostly starring the same improv group made up of Eugene Levy, Catherine O'Hara, Michael McKean, Parker Posey, Bob Balaban, Jane Lynch, Jennifer Collidge, and Fred Willard.  Guest appears in several of his films, and has also acted in A Few Good Men and The Invention of Lying.  Currently, Guest is a member of the band, The Beyman Bros and can be seen in the Netflix special, Mascots (also starring many of his improv buddies!).  Guest is married to actress Jamie Lee Curtis and they have two adopted children.
Carol Kane
Valerie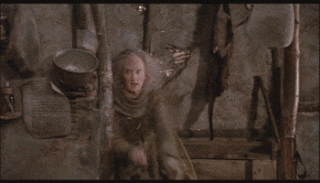 Best known for her role as Simka Dahblitz-Gravas on the TV series, Taxi, Carol Kane is a respected lady of comedy.  She earned two Emmy Awards for her work on Taxi and was a regular on the NBC series, All is Forgiven.
After her performance as Valerie, the wife of Miracle Max in The Princess Bride, Kane went on to appear in a handful of other TV sitcoms, as well as a few films, including Scrooged and Man on the Moon.  She was nominated for an Oscar for her work on Hester Street and also won appraise for her starring role in the off-Broadway  play, Love, Loss, and What I Wore in 2010.
From 2005 to 2014, Kane portrayed the evil headmistress Madame Morrible in the Broadway musical, Wicked and has continued to star in the role for various other renditions and performances.
Kane can currently be seen in the Netflix series, Unbreakable Kimmy Schmidt.
Fred Savage
The Grandson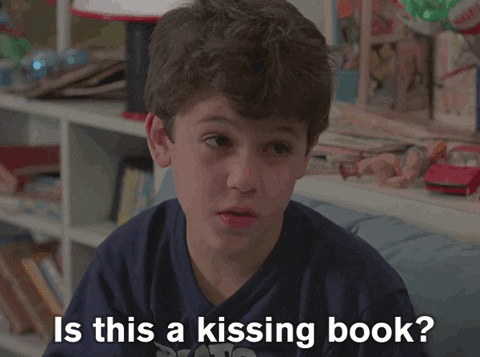 No stranger to the big screen, Fred Savage was in a handful of movies and TV shows before his performance as the sick grandson in The Princess Bride.  The year following filming of TPB, Savage was cast in the role that would define his career: Kevin Arnold in The Wonder Years.  He remained on the show until it ended in 1993.
Currently Savage has been working as a producer for several episodes of It's Always Sunny in Philadelphia, Friends with Benefits, and Happy Endings.
Peter Falk
The Grandfather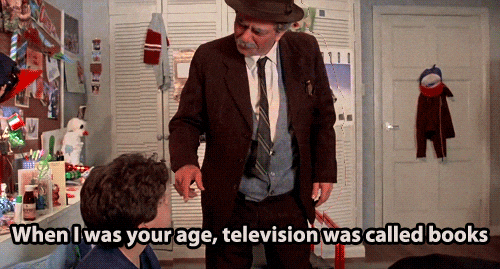 Perhaps best known as Columbo, Peter Falk was a star in his own right before his cameo as the grandfather in The Princess Bride.  A veteran of stage and screen, Falk had most of his commercial success before filming TPB.  After The Princess Bride, Falk had a handful of other performances in film and TV and even returned to the stage for an off-Broadway production of Arthur Miller's Mr. Peters' Connections.
Falk passed away in June of 2011, after a battle with pneumonia and Alzheimer's disease.
Mel Smith
The Albino


A graduate of Oxford University, Mel Smith got his start on stage, acting with the Oxford University Dramatic Society.  He also appeared in various BBC series, as well as the Marx Brothers film, A Night at the Opera.
After his performance as the torture-loving albino in The Princess Bride, Smith directed the 1989 film, The Tall Guy, which helped put fellow British actor, Emma Thompson, on the map.
In 2006, Smith returned to the stage, appearing in the play, Allegiance.  The following year he played the role of Wilbur Turnblad in the London production of Hairspray, which ran from October 2007 to January 2008.
Smith passed away from a heart attack in July 2013.
Peter Cook
Clergyman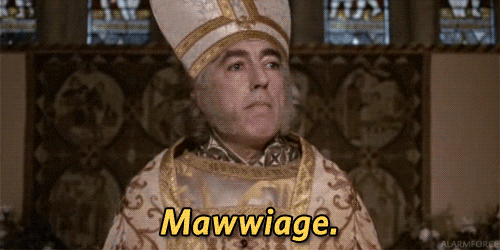 Coined "the father of modern satire", Peter Cook was ranked number one in the Comedians' Comedian, a poll of more than 300 comics, comedy writers, producers and directors throughout the English-speaking world.  He was a celebrated actor, writer, director, and host, appearing in various TV specials, films, stage performances, and even hosted SNL during the first season of the show.
Cook passed away in January 1995.
Sometimes you just need a little fun in your life! Check back every week for a new "Just Bee-cause" post, where I discuss everything from celebrity news to favorite videos and websites!