The third Harry Potter book is probably up there as one of my favorites.  The 4th one is still my favorite, but Harry Potter and the Prisoner of Azkaban is so ripe with great characters, amazing character development, and excellent storytelling (the background on Moony, Wormtail, Padfoot and Prongs, amiright?!).
If you've been keeping up with my blog recently, you know that I've been posting my musings as I re-read the Harry Potter series for the umpteenth billion time.  If you've missed my other postings, you can check them out here:
Thoughts I've Had Reading Harry Potter Again as a 30-Something – Harry Potter and the Sorcerer's Stone
Thoughts I've Had Reading Harry Potter Again as a 30-Something –Harry Potter and the Chamber of Secrets
And here lies my thoughts on book three, Harry Potter and the Prisoner of Azkaban.  Do you share or disagree with my thoughts, particularly my theory on that stupid cat, Crookshanks?  Comment below and let me know!
I solemnly swear I'm up to no good…
Thoughts I've Had Reading Harry Potter Again as a 30-Something
Part 3:  Harry Potter and the Prisoner of Azkaban
Do all the photos in The Daily Prophet move the same way?  Like, would a picture of Sirius Black on the front of one issue move the same way in all the papers or is each issue independent from the next?
"But how on earth was he going to persuade Uncle Vernon or Aunt Petunia to sign the form?"
Um…MAGIC, PERHAPS??
Every time I read "Uncle Vernon", this Tom Waits song plays in my head:
And I just imagine Vernon bouncing heavily around the house singing, "Uncle Vernon!  Uncle Vernon!"
"There were no seats; instead, half a dozen brass bedsteads stood beside the curtained windows."
The Knight Bus sounds so magically perfect.  Muggle buses need to get on dis shit.
"…and Hagrid was one of the bravest people Harry knew."
Yet, 0% of Harry's children are named Hagrid…
Why didn't the Accidental Magic Reversal Department modify the memories of all the Dursley's and not just Aunt Marge?  That way none of them would remember "Aunt Marge's Big Mistake".
"Why would I go looking for someone I know wants to kill me?" said Harry blankly. 
Well, if ya just did that, Harry, your story would have ended right here at this moment.  AND THEY LIVED HAPPILY EVER AFTER BECAUSE HARRY MINDED HIS OWN FUDGING BUSINESS.
So does anyone get injured or landed on when they make the jump into Platform 9¾?  People are bound to get run over if they don't get out of the way of the wall, right?
I find it hard to believe that Hermione didn't know what a dementor was and that she didn't recognize the Patronus charm when Lupin used it on the train…she knows the ancient history of Hogsmeade for God's sake…
"…each pulled, Harry could only assume, by invisible horses, because when they climbed inside and shut the door, the coach set off all by itself, bumping and swaying in procession."
Wouldn't Harry be able to see the Thestrals even before Sirius dies since he technically saw his mom die?
Divination would probably be my favorite subject at Hogwarts.
If Dumbledore actually cared about any of his students other than Harry, couldn't he use the tears of Faux to fix Malfoy's arm and shut him the F up after Buckbeak's attack?
Remus Lupin was probably the best teacher any of these kids ever had.
Neville's grandma's clothes are insane.   A HAT WITH A STUFFED VULTURE ON TOP?  Do you know how big a vulture is?  How heavy is that hat?!  Here's a human with a vulture, for science:
I wonder what my Boggart would be…
CROOKSHANKS KNOWS SCABBERS IS AN ANIMAGUS.  IS CROOKSHANKS ALSO AN UNREGISTERED ANIMAGUS?!?!?!?!!!!  OMG…
I still don't understand why wizards need a permission slip to visit Hogsmeade, but they have free reign of The Forbidden Forest, Knockturn Alley, Diagon Alley, and basically the entire Hogwarts campus.
"And I am telling you all to turn to page 394."
If you don't read that in Alan Rickman's voice, there's something wrong with you.  #always ❤
"D'you know what that— (he called Snape something that made Hermione say "Ron!")…"
CAULDRON BUM?  BLASTENDED SKANK?  WHAT WAS THE WIZARD SWEAR, RON??
"He handed them to her, and as the team watched in amazement, Hermione tapped them with her wand and said, 'Impervius!'"
"There!" she said, handing them back to Harry.  "They'll repel water!"
"Wood looked as though he could have kissed her."
Lucky girl…
Lupin:  "I don't pretend to be an expert at fighting dementors, Harry…quite the contrary…"
SAYS THE DEFENSE AGAINST THE DARK ARTS TEACHER.
How did Fred and George know how to work the Marauder's Map?
I wonder if they ever reversed or removed Peter Pettigrew's Order of Merlin, First Class award after they learned the truth about him…
And here lies an awkward wizard boner:  "She smiled at Harry as the teams faced each other behind their captains, and he felt a slight lurch in the region of his stomach that he didn't think had anything to do with nerves."
"The hearing will take place on April 20th, and we ask you to present yourself and your hippogriff at the Committee's offices in London on that date."
Exactly HOW will that happen??  Look how big this thing is!!
Reading how mean James and his friends were to Snape is heartbreaking, knowing Snape's backstory now…
So in the book Hermione slaps Malfoy…but the punch in the movie is just SO much more effective…
Do any other teachers besides Snape and McGonagall give and take house points away?
"Then came Astronomy at midnight…"
IF I EVER HAVE AN ASTRONOMY FINAL EXAM AT MIDNIGHT AFTER A DAY OF OTHER EXAMS INCLUDING POTIONS…KILL ME.
Crookshanks is "friends" with Black's animagus dog, tries to protect Black from Harry, and somehow knows something is up with Scabbers the rat…the proof is getting stronger and stronger that Crookshanks is an animagus, too…
FURTHERMORE…
"This cat—Crookshanks, did you call him?—told me Peter had left blood on the sheets…"
HE TOLD YOU?  Of course he did, because he's an animagus!!
I'm not giving up on this theory…it's a good one, right??
Aww, thanks Ron!  😉
OOOH the things Wormtail must have seen as a rat growing up in a house of five young boys…
"Ah, well, Snape…Harry Potter, you know…we've all got a bit of a blind spot where he's concerned."
Ya don't say??
I still have so many questions about this time changing thing…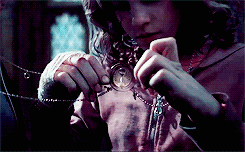 "You think the dead we loved ever truly leave us? You think that we don't recall them more clearly than ever in times of great trouble? Your father is alive in you, Harry, and shows himself most plainly when you have need of him."
The letter Sirius writes Harry at the end of this book still makes me cry… Mischief Managed.
Looking for a new book to read? Check in every Friday for a "Bee Happy" post, where I share reviews of books I've read or other book-themed lists.