The year 1993 was a magical time in cinematic history.  Throughout the course of the year, you could see Schindler's List, The Fugitive, Sleepless in Seattle, Groundhog Day, Mrs. Doubtfire, Dazed and Confused, What's Eating Gilbert Grape, The Sandlot, The Last Action Hero, Philadelphia, and Robin Hood: Men in Tights in theaters.  But the highest grossing film, BY FAR, was the cult classic, Jurassic Park.
Bringing in $914,691,118 worldwide (about $470 million more than the next highest grossing movie, Mrs. Doubtfire), Jurassic Park was a monster success.  Not only did it break box-office records by becoming the highest-grossing film ever made (at the time), but it spurred an insane amount of merchandise and sequels that we're still making to this day.
The newest installment in the Jurassic Park series, Jurassic World: Fallen Kingdom, is due for release in June of 2018, but I think it's safe to say that the original Jurassic Park is by far the best one.  With epic special effects that still stand up today, Jurassic Park is a favorite of sci-fi lovers of all ages.
Directed by Steven Spielberg and starring Sam Neill, Laura Dern, Jeff Goldblum, and Richard Attenborough, Jurassic Park has it all…an amazing score, a fantastic cast, a slew of awards, and Goldblum…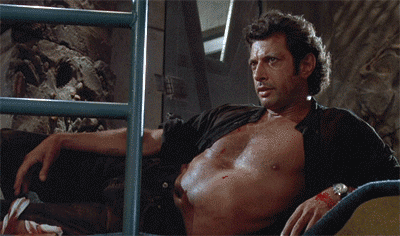 All the Goldblum.
You know you want to watch the original Jurassic Park now…and you know as soon as you watch it, you're going to ask yourself, "I wonder what ever happened to little Timmy…"  Well, here lie the answers!
Let's dive in and take a look at what the cast of the original Jurassic Park movie is up to nowadays…
d
The Cast of Jurassic Park: Where Are They Now?
Jeff Goldblum
Ian Malcolm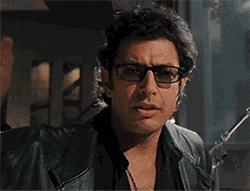 Let's be honest, we all know Jeff Goldblum was the real star of Jurassic Park.  After his sexy and snarky portrayal of Ian Malcolm, Goldblum went on to appear in Independence Day, The Grand Budapest Hotel, The Lost World, and several other films.  He's done voice work for Apple commercials, including the iMac and iBook, and has also voiced commercials for Toyota and the National Lottery.  Most recently, Goldblum has appeared in the ID sequel, Independence Day: Resurgence and Guardians of the Galaxy Vol. 2.  He can also be seen in the 2017 film, Thor: Ragnarok and the 2018 Jurassic World sequel, Jurassic World: Fallen Kingdom (!!!).
Sam Neill
Alan Grant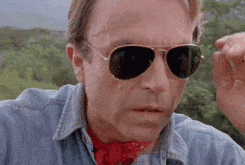 A native of Northern Ireland, Neill has studied and worked all over Europe.  After his work on Jurassic Park, he appeared in a handful of other films, including Sirens, Event Horizon, and Bicentennial Man.  He's also appeared in a handful of New Zealand films, most notably The Piano and Perfect Strangers.  He returned to Jurassic Park in Jurassic Park III and stars alongside Jeff Goldblum again in Thor: Ragnarok.  Neill will also play the voice of Old Mr. McGregor in the 2018 release of Peter Rabbit.
Laura Dern
Ellie Sattler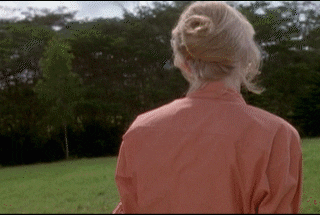 The lovely Laura Dern has certainly made a glorious comeback since her work on Jurassic Park.  Since leaving the island, Dern has appeared in several award-winning films, including October Sky and Wild, for which she was nominated for an Oscar for Best Supporting Actress.  She had a minor role in Jurassic Park III and has continued to work both on film and TV pretty actively.  Dern can be seen in the most recent Star Wars film, Star Wars: The Last Jedi, and has appeared in episodes of Unbreakable Kimmy Schmidt and Twin Peaks.
Ariana Richards
Lex Murphy


Ariana Richards was a gem of a child actress in her day, but recently has spent her adult life focusing on her art career.  She has appeared in the Christmas film, Prancer, and the B-cult classic Tremors, as well as reprising her role as Lex Murphy in The Lost World: Jurassic Park.  Her last film was in 2013 (Battledogs) and has since put her time into painting.  You can view her gallery at http://www.galleryariana.com.
Joseph Mazzello
Tim Murphy


Though he was only 10 years old when he appeared in Jurassic Park, Joseph Mazzello had already appeared in five films before that, including Radio Flyer, for which he was nominated for a Young Artist Award for Best Young Actor in a Motion Picture.  After Jurassic Park, Mazzello did a handful of other films, including an appearance in The Lost World: Jurassic Park.  In 2001, he got into USC School of Cinematic Arts with a recommendation letter from Steven Spielberg himself.  He paid for his education with his small appearance in The Lost World, something Mazzello jokingly refers to as his graduation present from Spielberg.  In 2010, he played one of the co-founders of Facebook in the film, The Social Network and made his directorial debut with the short film, Matters of Life and Death, in which he also stars.
Richard Attenborough
John Hammond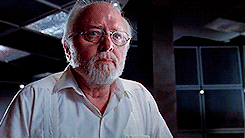 Richard Attenborough, the older brother of naturalist and broadcaster David Attenborough (Planet Earth) was a product of the stage.  His film career didn't begin until he was 19, with an uncredited role in In Which We Serve.  Working primarily in British films, Attenborough enjoyed a long and lucrative career on the big screen.  After Jurassic Park, he made an appearance in the sequel, The Lost World: Jurassic Park and played Santa himself in Miracle on 34th Street the year after Jurassic Park came out.  His last film was Jurassic World in 2015, which came out the year after he passed away.
B.D. Wong
Henry Wu


A celebrated Tony Award-winning actor and performer, B.D. Wong is no stranger to the big and small screens. His more notable roles include parts on Law and Order: SVU, Oz, and a reoccurring role as Dr. Henry Wu in the Jurassic Park series. He has appeared in several Broadway shows, including M. Butterfly, a role that earned him a Tony Award, Drama Desk Award, Outer Critics Circle Award, Clarence Derwent Award, and Theatre World Award all for the same role (he's the only actor to achieve this monumental feat). He voiced Li Shang in Disney's Mulan and was in the TV series Gotham for 12 episodes.  Fans of Dr. Henry Wu can catch Wong again in the 2018 film, Jurassic World: Fallen Kingdom.
Wayne Knight
Dennis Nedry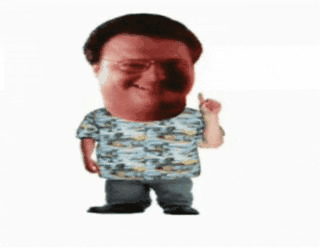 You might know him from Seinfeld, Space Jam, or Toy Story 2, but chances are most people know him as "that guy from Jurassic Park".  The first actor to be cast in Jurassic Park, Knight went on to have a stable career in TV and film.  He has voiced several TV cartoon characters and has made appearances on Curb Your Enthusiasm, CSI: Crime Scene Investigation, and Bones.  Most recently, Knight was in the Coen Brother's 2016 film, Hail, Caesar!
Martin Ferrero
Donald Gennaro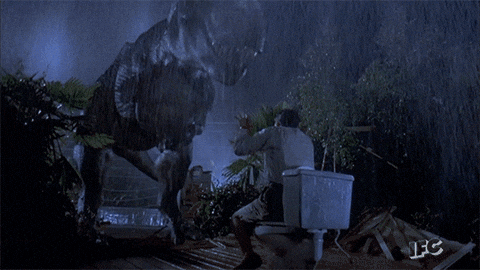 The man who met his ill demise on the toilet in Jurassic Park has stayed pretty clear of movie and TV.  He had appearances in the 1995 film, Get Shorty and Heat, and his last film appearance was in 2001 in The Tailor of Panama.  In 2011, he reprised his role of Donald Gennaro in a CollegeHumor parody of Jurassic Park and as of 2008, has been a member of the Antaeus Company, an LA classical theater ensemble.
Bob Peck
Robert Muldoon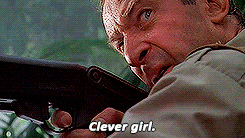 It should come as no surprise that Bob Peck was a man of the stage.  He was a regular actor with the Royal Shakespeare Company alongside Ian McKellen and Judi Dench.  After Jurassic Park, he appeared in several TV series and direct-to-TV films, including The Young Indiana Jones Chronicles, The Merchant of Venice, and The Miracle Maker, which was released a year after his death from cancer.
Sometimes you just need a little fun in your life! Check back every week for a new "Just Bee-cause" post, where I discuss everything from celebrity news to favorite videos and websites!