When it comes to classic 90's family movies that offer the ultimate mix in adrenaline and anxiety, few can compete with Jumanji.  Directed by Joe Johnston (Captain America, Jurassic Park, October Sky, Hidalgo) and starring Kirsten Dunst, Bonnie Hunt, and Robin Williams, Jumanji tells the story of the Shepherd siblings who play a magical board game that unleashes a whole swarm of wild animals and natural disasters that can only disappear once the game is finished.  In the process, the kids meet a man, Alan Parrish, who has been trapped in the game for 26 years.
Rabid monkeys, killer tigers, flash floods, and tons of other terrors abounded in Jumanji, which helped make it the classic it is today (it's even getting a sequel in December starring THE ROCK!).  Learn more about this amazing film with these 10 Fun Facts about Jumanji!
d
10 Fun Facts About Jumanji
The concept for the film was actually based on the book, Jumanji, by Chris Van Allsburg.  Van Allsburg also wrote The Polar Express.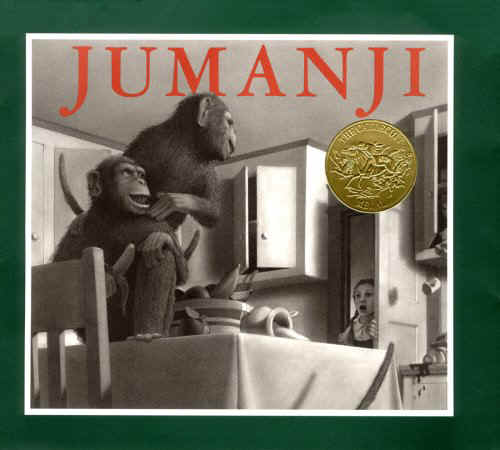 The actor who played little Peter Shepherd in Jumanji also voiced the character of Chip in Disney's Beauty and the Beast.
The Parrish shoe sign is still on display in Keene, New Hampshire.  After Robin Williams' passing, the town's residents set up a makeshift memorial under the sign.
"Jumanji" is actually a Zulu word meaning "many effects".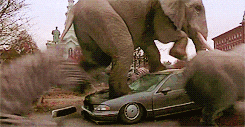 The actual Jumanji board game used in the movie sold on eBay for $60,800.
Milton Bradley also created a Jumanji board game that threw players into the same adventures experienced in the movie…without the dire consequences!
Tom Hanks was actually the first actor considered to play Williams role of Alan Parrish.  Other contenders included Sean Connery, Kevin Costner, Richard Dreyfuss, Harrison Ford, Michael Keaton, Bill Murray, and even Arnold Schwarzenegger.
The budget for the film in 1995 was $50,000,000…not much considering all the CGI that had to go into the production of the animals and the natural disasters.  But no worries, the film grossed $262,797,249 worldwide, so…that's a few extra nickels in the ol' piggie bank!
Kirsten Dunst and Bradley Pierce, who played brother and sister in the film, also played siblings in the movie, The Siege at Ruby Ridge.
Laura Bell Bundy, who played young Sarah Whittle, went on to star in Legally Blonde on Broadway.
Sometimes you just need a little fun in your life! Check back every week for a new "Just Bee-cause" post, where I discuss everything from celebrity news to favorite videos and websites!