Thought to be one of the greatest actors of his generation, Robert De Niro turns 74 today!  Happy birthday, Bobbie!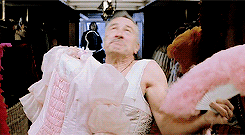 Best known for his tough-guy roles, De Niro has a SLEW of movies under his belt, most of which feature him in a leading role.  He has two Academy Awards, seven nominations, and a bunch of other accolades that have helped him skyrocket into stardom.
To help celebrate De Niro's birthday, here are 20 fun facts about our favorite tough guy!
20 Fun Facts about Robert De Niro
Despite his tough-guy persona, Robert De Niro actually comes from an artistic background.  His mother was a painter and poet and his father was an abstract expressionist painter and sculptor.
De Niro has been nominated five times for an Academy Award and has won twice for The Godfather: Part 2 and Raging Bull.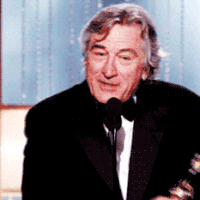 De Niro and Marlon Brando are the only two actors to win an Oscar for playing the same character: Vito Corleone.
De Niro has appeared in more than 90 films, with several more in various stages of production.
For his role in Raging Bull, De Niro put on about 60 pounds by eating loads of ice cream and spaghetti.
De Niro learned to speak Sicilian for his role in The Godfather: Part 2 and also worked as a taxi driver to prepare for his part in Taxi Driver.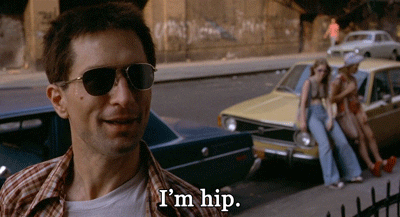 De Niro performed a lot of his own stunts during the filming of The Deer Hunter.
The f-bomb is said about 115 times throughout the film, Raging Bull, mostly during improvised scenes.
De Niro is co-owner of a restaurant called "Rubicon", with director Francis Ford Coppola and the late Robin Williams.  He also owns a restaurant called "Ago" in West Hollywood.
For his role in Taxi Driver, which earned him an Oscar nomination, De Niro was paid $35,000.  His part in Little Fockers 34 years later earned him $20 million.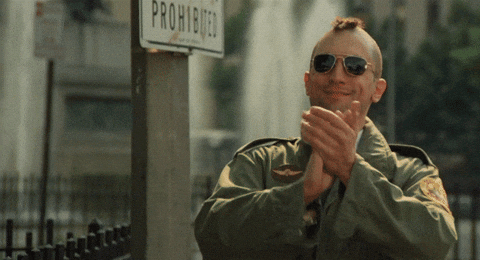 De Niro's co-star in The Deer Hunter, Christopher Walken, was second choice for the role of Jack Byrnes in Meet the Parents.
De Niro has gone on record saying his favorite actress to work with is Meryl Streep.
De Niro and legendary director Martin Scorsese have collaborated on eight films since 1973 – Mean Streets, Taxi Driver, New York, New York, Raging Bull, The King of Comedy, Goodfellas, Cape Fear, and Casino.
Originally, the role of Frank Costello in The Departed was supposed to go to De Niro; however, he turned it down.  The part was given to Jack Nicholson instead.
The famous face-off between De Niro and Al Pacino in the restaurant scene in Heat had no rehearsals.  De Niro said the scene should not be rehearsed so the unfamiliarity between the two characters would seem more genuine.
De Niro has said in interviews that the scene in The Deer Hunter where his character visits his friend in the hospital was the most emotional scene he's ever done and even broke down in tears while talking about it.
Jimmy Conway, De Niro's character in Goodfellas, is based on real-life mobster Jimmy Burke, aka Jimmy the Gent or The Big Irishman.
Supposedly, De Niro was the last person to see John Belushi alive, only a few hours before his death.
The famous, "You talkin' to me?" scene in Taxi Driver was actually 100% improvised.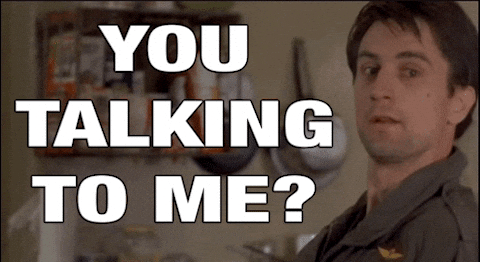 De Niro paid a dentist about $5,000 to have his teeth look bad for his role in Cape Fear.  He later paid $20,000 to have them fixed.
Sometimes you just need a little fun in your life! Check back every week for a new "Just Bee-cause" post, where I discuss everything from celebrity news to favorite videos and websites!