Nothing makes you feel older than realizing how old some of your favorite movies are…in December of this year, As Good as it Gets will be 20 years old…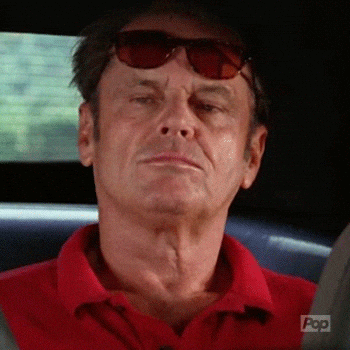 Jeebus.
I loved this movie then and I love it even more now.  Filled with some of the best quotes in cinematic history, this movie was probably one of the last times a romantic comedy pretty much dominated the Oscars.
Starring Jack Nicholson and Helen Hunt (both won Oscars for their performances), AGAIG tells the story of a man with OCD who falls in love with a New York waitress.  It was a movie that could only exist in the time it was made, making sexual and racial jokes that would NEVER have the same impact in today's culture.
Still, this is maybe one of the funniest movies I've ever seen, and surely was one of Nicholson's best.  To celebrate it's almost 20th birthday, here are 13 Fun Facts about As Good as it Gets.
13 Fun Facts about As Good as it Gets
At the 1998 Oscars ceremony when Jack Nicholson won for Best Actor, he gave a little nod to his character of Melvin Udall by carefully stepping over the cracks between the tiles on stage.  He dedicated his Oscar to his A Few Good Men co-star, J.T. Walsh, who died shortly before the ceremony.
The scene where the dog mimics Melvin's movements as he walks over the cracks was done by placing obstacles on the sidewalk so the dog would have to step over them.  Those obstacles were then later digitally removed.
Melvin's response to the question about how he writes women so well ("I think of a man…then I take away reason and accountability.") was an actual response given by author John Updike when asked the same question.
Only seven films have won Oscars in both the Best Actor and Best Actress category, with As Good as it Gets being the most recent addition.  The other movies include It Happened One Night (Clark Gable and Claudette Colbert), One Flew Over the Cuckoo's Nest (Jack Nicholson and Louise Fletcher), Network (Peter Finch and Faye Dunaway), Coming Home (Jon Voight and Jane Fonda), On Golden Pond (Henry Fonda and Katharine Hepburn) and The Silence of the Lambs (Anthony Hopkins and Jodie Foster).
Nicholson must be some type of golden ticket – Both he and Helen Hunt (Carol) won leading Oscars for As Good as it Gets, while Greg Kinnear (Simon) was nominated for Best Supporting Actor, but did not win.  The same thing happened in 1975 when Nicholson and Louise Fletcher both won leading Oscars for One Flew Over the Cuckoo's Nest, while Brad Dourif was nominated for Best Supporting Actor, but did not win (but he should have!!).
The light-upbeat soundtrack to the film was composed by Hans Zimmer (Pirates of the Caribbean, Gladiator, The Dark Knight Trilogy).
As Good as it Gets was a box office hit, opening at #3 (behind Titanic  and Tomorrow Never Dies).  It is Nicholson's second most lucrative film behind Batman.
Nicholson also wasn't supposed to kiss Hunt at the end of the film, but director James L. Brooks yelled, "Kiss her, man!" from behind the camera.
The couple Melvin insults at the restaurant ("Appetites aren't as big as your noses?") is played by Peter Jacobson and Lisa Edelstein, who would go on to star together in the TV show, House.
The dog Verdell was played by six Brussels Griffons: Timer the Dog, Sprout, Debbie, Billy the Dog, Parfait, and Jill the Dog.  Jill got the most screen time.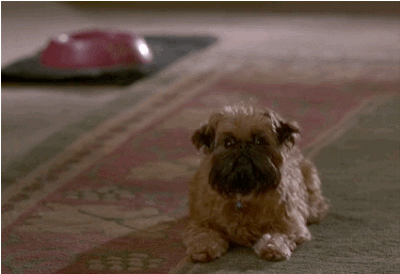 Nicholson said that playing Melvin was difficult, but the character was "the most loveable character I've ever played."…which, when you think about it, isn't wrong…
Similar to his character Simon, Greg Kinnear had a hard time getting along with Verdell the dog.
As Good as it Gets was also actor Maya Rudolph's first speaking role.
Sometimes you just need a little fun in your life! Check back every week for a new "Just Bee-cause" post, where I discuss everything from celebrity news to favorite videos and websites!