Hey Upper East Siders,
It may be hard to believe, but it was 10 YEARS AGO (September 19, 2007) that Gossip Girl aired on The CW.
Starring Blake Lively, Leighton Meester, Ed Westwick and Penn Badgley, the show about the wealthy elite of New York had "guilty pleasure" written all over it…and was a pinnacle of pop culture and fashion goals during its time on-air.  Filled with everything you could ever want in a teen drama (pretty boys, sexy ladies, love triangles, one-night stands, and AMAZING clothes), Gossip Girl established a bit of a cult following…and still has a loyal fan base to this day.
And any show about drama has to have drama off-set, right?  If your desire for more dirt on this crew of pretty, rich snobs has you scouring the Internet for rumors and secrets, look no further!  Here you'll find 28 tid-bits about the making of Gossip Girl.
So invite your squad over for brunch and keep the mimosas flowing…here are 28 Fun Facts about Gossip Girl!
28 Fun Facts about Gossip Girl
There weren't a lot of girls that came in to audition for Serena Van der Woodsen – Blake Lively basically had the role from the start…but she wasn't so sure.  She wanted to finish college, so she declined the role at first.  The producers told her she could to go Columbia University one day a week to work on her degree, but with the show's success, she never ended up finishing college.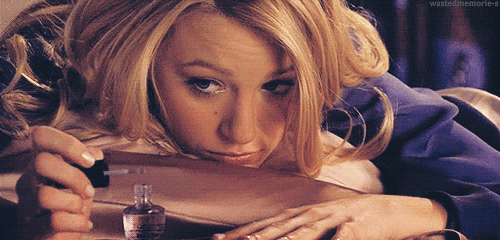 Supposedly, Blake and Leighton Meester (Blair Waldorf) were not the BFF's IRL that their characters were.  They were friendly to each other, but not close like Serena and Blair.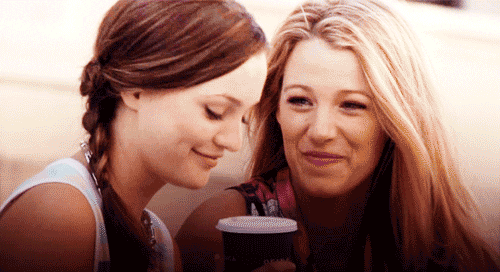 However, Ed Westwick (Chuck Bass) and Chace Crawford (Nate Crawford) really were tight behind the scenes!  The duo actually lived together in NYC when the show started filming.
Penn Badgley (Dan Humphrey) has been noted as saying that he didn't like being on Gossip Girl, but was closest in real life to his character.
Penn and Blake dated for three years while filming Gossip Girl.  However, they split in 2010 and kept their split a secret for two months.  They didn't want their personal drama to relate to the show.  #PROS
The production staff had their own "Gossip Girl".  Before hacking was even a major problem, someone was stealing the Gossip Girl scripts via email and selling them online.  They found out it was a teenager from Russia or Bulgaria, but they were underage and couldn't be prosecuted.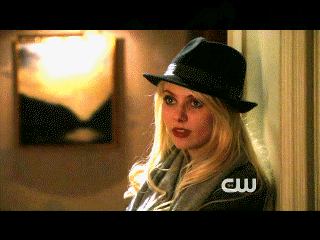 A reboot or spinoff isn't COMPLETELY off the table…Blake is all about reprising her role, but the rest of the cast and producers are on the fence…no strong yes's, but no strong no's, either!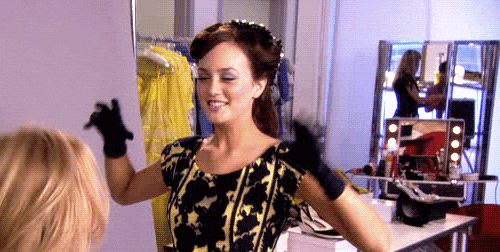 Then-mayor of NY, Michael Bloomberg, was so impressed with how the show showcased the city that he declared January 26th Gossip Girl Day in NYC.
It cost between $10,000 and $60,000 per day to film in New York.
The actors who played Rufus (Matthew Settle) and Lily (Kelly Rutherford) also used to date in real life before the show began.  They're still great friends! ❤
Blair's look was inspired by Audrey Hepburn, while Serena's look was inspired by Sienna Miller and Kate Moss.
The Van der Woodsen's apartment in the Milan Condominiums complex on the Upper East Side sold for $6.8 million.
Chuck's hotel – The Empire – is a real hotel.  They serve the "XOXO Cocktail", with a secret ingredient that they'll "never tell".
Gossip Girl was one of the first shows whose DVR and iTunes numbers were higher than the actual viewing numbers.
The show's costume designer, Eric Daman, won an Emmy for his costumes that he designed for Sex and the City.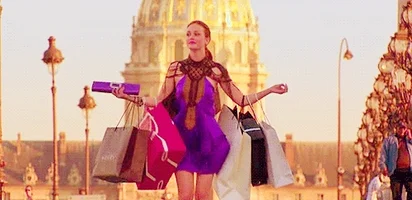 The Humphrey's are considered to be 'poor' because they are from Brooklyn…but real estate in both Brooklyn and the Upper East Side is about $1,400 per square foot.
Taylor Momsen (Jenny Humphry) may look familiar to you…she also starred as Little Cindy Lou Who in Jim Carrey's The Grinch.
Blake and Penn were also home-schooled together as 11-year-olds.  Aww!!
Kristen Bell, who did the voiceover for the series, finally appears on-screen to audition for a film adaptation of Dan's novel.  How meta.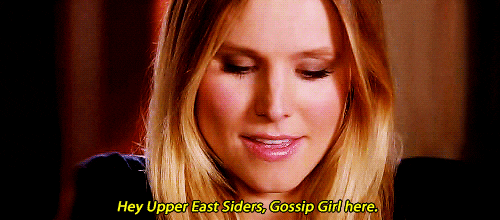 Serena, Blair and Dan appear in every episode of the show.
To keep with its pop culture feel, the title of every episode is based around a reference to a film, book or TV show.
Westwick and Jessica Szohr (Vanessa) also dated for a period of time in real life.
Alexa Chung, Cyndi Lauper, Lady Gaga, Karlie Kloss and Liz Hurley all make cameos on the show.
Jennifer Behr, the designer of Blair's iconic headbands, released a gift set of nine replicas in 2012 that would have cost you a cool $4,000.
Chuck has a pet dog named Monkey on the show, but in the books, Chuck actually has a pet monkey.
SPOILERS BELOW!
sdf
sdf
Producers knew that Blair and Chuck would end up together from the beginning of the series!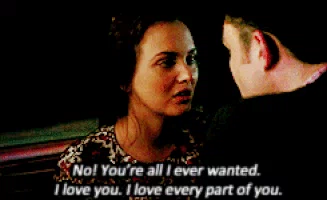 Penn Badgley didn't know he was 'Gossip Girl' until the moment they shot the scene where it's revealed.
Blake was fitted for her wedding dress for Dan and Serena's wedding the day after her real-life wedding to Ryan Reynolds.
Sometimes you just need a little fun in your life! Check back every week for a new "Just Bee-cause" post, where I discuss everything from celebrity news to favorite videos and websites!