Christmastime is here…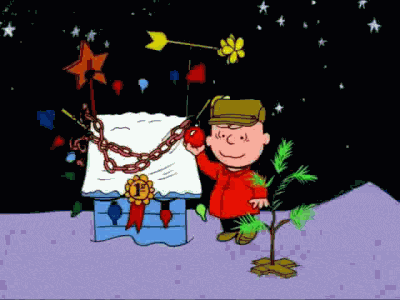 Happiness and cheer….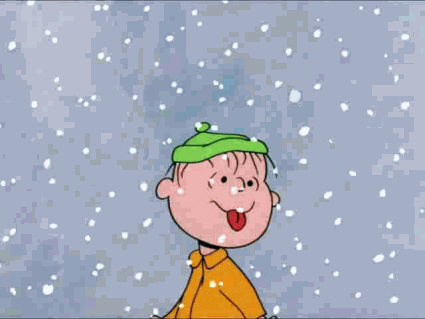 Fun for all that children call their favorite time of year…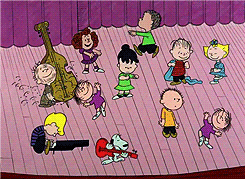 Throughout the month of December, we've been diving in to some of our favorite holiday movies with trivia, fun facts, and more…in case you're late to the party, you can check out some of our posts here:
Today we're gonna explore one of my all-time favorite Christmas movies, A Charlie Brown Christmas with 15 fun facts you might not know about this made-for-TV holiday special.
Originally aired on CBS, A Charlie Brown Christmas got off to a rocky start…a small budget, a writer/creator who didn't believe in the project and a skeptical network were not exactly the playing pieces the production team was looking for…however, the special became a fan favorite almost immediately and is now one of the most popular TV holiday specials in history, second only to Rudolph the Red-Nosed Reindeer.
Starring several unknown child actors (many of whom did not get credit in the film) and backed by a score that's come to be synonymous with Christmas, A Charlie Brown Christmas was the perfect disaster the Peanuts franchise needed…and, much like Charlie Brown's little tree, just needed a little holiday love…
15 Fun Facts About A Charlie Brown Christmas
A Charlie Brown Christmas was the first animated Peanuts cartoon.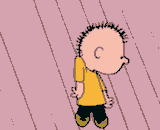 CBS and Coca-Cola only gave producers a measly $76,000 to cover production costs of A Charlie Brown Christmas. They only had a 6 month lead time and no idea how to budget the money. Thankfully, they made it all back, though. Writer/creator Charles Schulz, animator Bill Melendez, and executive producer Lee Mendelson wound up earing about $5 million for the special through 2000.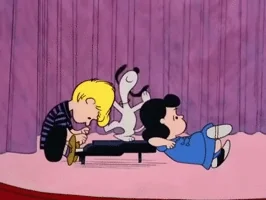 Much like The Flintstones, A Charlie Brown Christmas was going to have a laugh track. Schulz was so offended by the idea, he left the room and didn't return for several minutes. When he did return, Mendelson got the hint and the laugh track was canned.
Snoopy's voice is actually Melendez barking and chuffing into a microphone, then sped up to give the recording a more emotive quality.
The soundtrack to A Charlie Brown Christmas is about as "Christmas" as Santa himself; however, Schulz hated jazz and was not a fan of Vice Guaraldi's arrangement.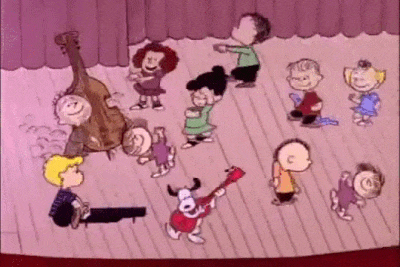 Because Schulz's Peanuts comic strip was never meant to be animated – and because Melendez was unwilling to stray from Schulz's distinctive character designs – it was a constant battle to animate Charlie Brown's head. Its round shape made it difficult to depict Charlie's head turning and, as was the case with most of the characters, his arms were too short to scratch his head.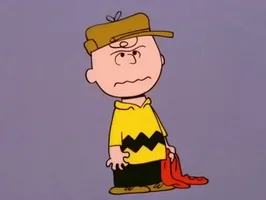 Snoopy, by contrast, was the show's easiest figure to animate.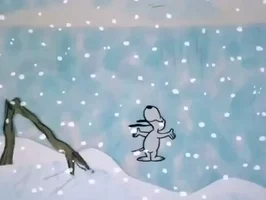 When it came time to screen the special, CBS hated it. They thought it was slow and lacked energy. To add insult, someone misspelled Schulz in the credits, adding a "T" to his last name. Schulz himself thought the whole project was a disaster due to the crude animation.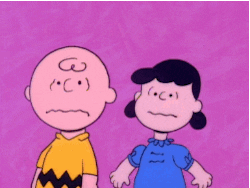 However, viewers loved it! A Charlie Brown Christmas pulled a 50 share on its first viewing, meaning half of all households with a TV turned on were watching it (this equated to about 15 million people in 1965.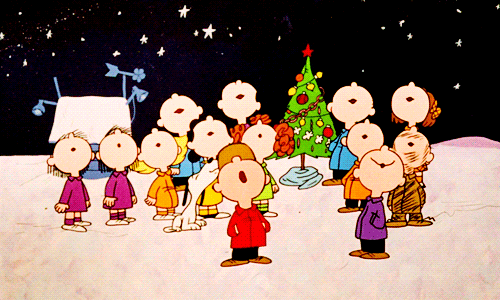 CBS might also be ashamed to know that A Charlie Brown Christmas is actually the second longest-running Christmas special in TV history after Rudolph the Red-Nosed Reindeer. Take that, jerks.
The special also inspired viewers to scrap the aluminum tree, which came out only 7 years prior, for small living trees just like Charlie Brown's. About four years after the special aired, aluminum trees were phased out and are now collector's items.
Peter Robbins, the voice behind Charlie Brown, continued to voice the character until he was 13 years old. In November 2015, the 59-year-old Robbins pleaded guilty to making criminal threats against a mobile home park manager and a sheriff.  The actor claimed that schizophrenia and bipolar disorder led him to making the threats and he was sentenced to four years and eight months in prison. What a blockhead.
Every child role was voiced by an actual child. Some of the child actors were so young at the time that they couldn't even read the script.
A Charlie Brown Christmas also won an Emmy Award for Outstanding Children's Program and a Peabody Award for excellence in programming.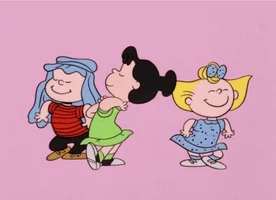 Though Schulz was not a fan of the animated classic, A Charlie Brown Christmas gave birth to several other Peanuts animated specials, including It's the Great Pumpkin, Charlie Brown (1966), A Charlie Brown Thanksgiving (1973), It's the Easter Beagle, Charlie Brown (1974), Be My Valentine, Charlie Brown (1975), Happy New Year, Charlie Brown (1986), It's Christmas Time Again, Charlie Brown (1992) and It's Arbor Day, Charlie Brown (1995).
Sometimes you just need a little fun in your life! Check back every week for a new "Just Bee-cause" post, where I discuss everything from celebrity news to favorite videos and websites!