Who's that girl? It's Zooey!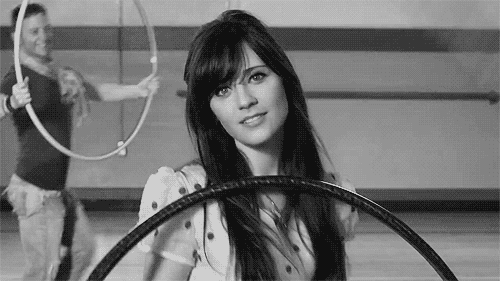 This brown-haired, blue-eyed beauty just celebrated her 38th birthday and is loving life more than ever. About to wrap up the final season of her hit show, New Girl, Zooey Deschanel is no stranger to acting (it's very firmly cemented in her bloodline, as a matter of fact). She is a gifted actress, singer, musician, and dancer…and is just as adorkable and nerdy as you think she is!
Whether you know her as Jessica Day, Summer Finn, or that sarcastic girl from Elf, Zooey has done a lot in her career thus far. In celebration of her recent birthday, here are 23 Fun Facts about Zooey Deschanel!
23 Fun Facts about Zooey Deschanel
Zooey Claire Deschanel was named after Zooey Glass, the male protagonist of J.D. Salinger's 1961 novella, Franny and Zooey.
Zooey's father is an Academy Award-nominated cinematographer Caleb Deschanel and her mother is the actress Mary Jo Deschanel, who starred in Twin Peaks. Her older sister, Emily Deschanel, also starred in Bones.
She attended Crossroads prep school, along with fellow actors Jake Gyllenhaal and Kate Hudson.
Don't let Jessica Day fool you…She's also a very talented tap dancer. She took lessons for 6 years.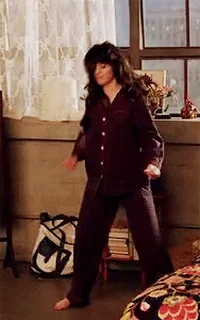 Her first acting role was as a model on the TV show, Veronica's Closet, which also starred Kirstie Alley.
She also attended Northwestern University for nine months before dropping out to become an actress.
But it wasn't until Almost Famous that Zooey became, well, famous. She was cast alongside her pal, Kate Hudson, as Anita Miller, the protagonist's rebellious older sister.
Then Elf happened. After her part as a deadpan department store worker, Zooey was in hot demand. Everyone wanted her to play the sarcastic "best friend", a typecast she didn't feel she owned since she'd stay home from school all the time and didn't have many friends growing up.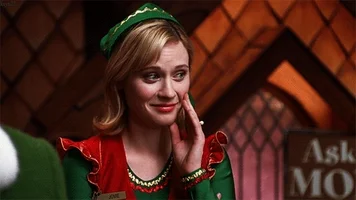 Speaking of Elf, Zooey does all her own singing in the film.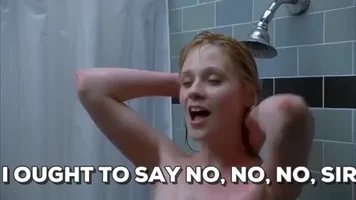 She's also a very talented musician and can play a multitude of instruments, including piano, guitar, and ukulele. She is also in a band called She & Him alongside Mathew Ward.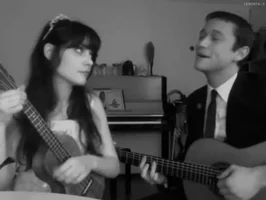 One of her favorite singers of all time is Ella Fitzgerald, which shows with her trademark raspy voice.
For her role as Jessica Day on New Girl, Zooey has received one Emmy and three Golden Globe nominations.
She also jokes that she's "…the worst person to ever eat with…" because she's allergic to eggs, dairy, and wheat gluten.
She loves coffee, baking, and crafting…so basically my soul mate.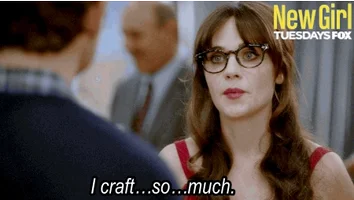 She's also very into nail art and often shares her painted digits on her Instagram account.
Even though her counterpart, Jessica Day, loves to guzzle pink wine, Zooey doesn't drink, smoke, or do drugs.
In May 2011, Zooey launched "HelloGiggles" an entertainment website that targets female audiences. She runs the blog alongside Sophia Rossi and Molly McAleer.
She's real-life BFF's with her 500 Days of Summer co-star, Joseph Gordon-Levitt. The two play instruments together and are basically the cutest thing in the history of the universe.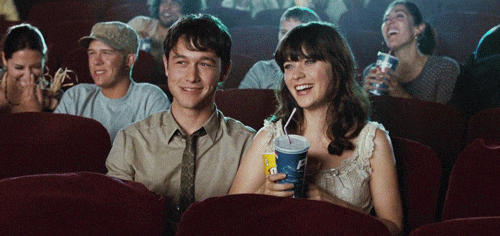 Zooey and Jake Johnson, her love interest in New Girl, also had to have as little human contact as possible during the first season of the show because their chemistry was too strong.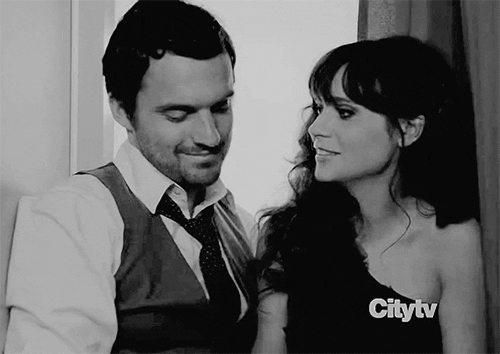 She has a daughter with producer Jacob Pechenik named Elsie Otter.  STOP IT WITH YOUR CUTENESS, ZOOEY.
For one of her more recent birthdays, Zooey hosted a birthday party at the American Girl store.
She knows This is Spinal Tap by heart.
She's also a very competitive board game player.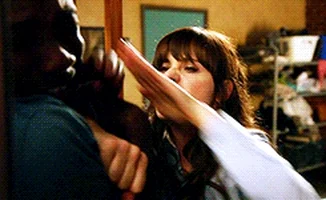 Sometimes you just need a little fun in your life! Check back every week for a new "Just Bee-cause" post, where I discuss everything from celebrity news to favorite videos and websites!