Most people who love reading want to make time to read more every year. With more and more books hitting the shelves, it's become near impossible to keep up with all the must-read titles; however, you can make it easier to read more this year…and more of what you like…with this helpful list of 13 ways to read more in 2018. From starting a journal to joining a book club, this list of ideas will turn you into an adorkable bookworm in no time!
Set a realistic number of how many books you want to read this year.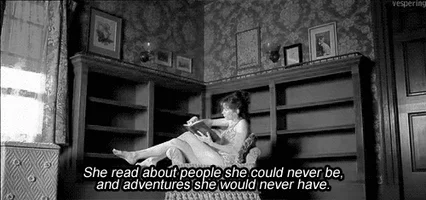 Sure we'd all like to read all the best-sellers this year, but many of us just don't have the time. Start with a goal of 12 (one a month) and see how it goes. You also know yourself best, so if you're more likely to take longer to finish a book, set a goal of 6. Best case you exceed it!
Make reading part of your daily routine.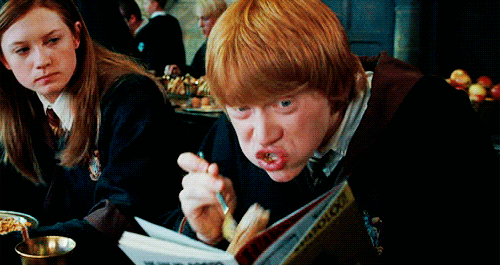 Whether you read before bed or on your lunch break, work it into your schedule. Set aside a certain amount of time or commit to reading a certain amount of pages every day to help you power through.
Create a cozy reading environment at home.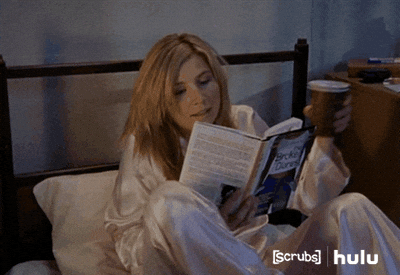 Take some time to create a cozy reading nook. Arrange your bookshelves or get a comfy chair and blanket to help make reading more comfortable.
Get a freaking library card.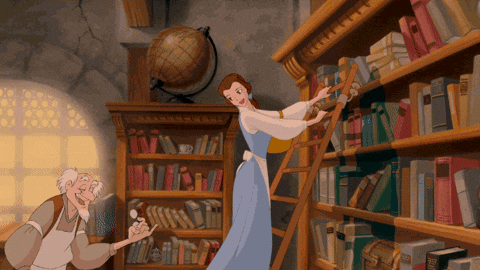 Take a walk through any Barnes and Nobel and you'll realize how expensive a new book can be…why fork out 30 bucks for a book you could get for free?! If your local library doesn't carry the title you're looking for, most will order it for you from another library…FOR FREE. In most states, you can also use your library card at any library state-wide. Some libraries even give perks to their members, like renting eBooks for free and discounted tickets to other events in the area.
Throw a book in your bag.
Sometimes it's those little moments when you can get the most reading done…while you're waiting for your train or your lunch to be made. If you buy your book online, you can often get a digital version as well, so even if you can't carry the physical book, you can keep up with your reading on your phone or eReader.
AUDIOBOOKS.
This is a no-brainer. Listening to audiobooks is a great way to keep up with your reading. You can listen in the car, when you work out, even when you're working (if you can handle someone talking in your ear!). There are several subscription sites where you can listen to eBooks online, and libraries often have a great selection of books on CD if your car has a CD player.
Join a book club.
Or start one of your own! Chances are after you finish a book, you're going to want to talk about it, so why not do it among friends and food? You can give your book club a theme (reading only female authors or re-reading the classics) or you can all just throw your favorite book titles in a hat and draw one out every month. It's a great way to explore titles you may never have even thought to read before.
Host a book swap.
These parties are so fun! Get some wine and cheese and gather up your favorite used books. Tell your friends to come with their favorites and have fun exchanging titles.
Read a book with a movie counterpart.
Sometimes the inspiration you need to start or finish a book lies in the ability to watch the movie version when you're done. Read a book before its movie hits screens in 2018 (you can see a list of those here) and have fun telling your friends how the book was waaaaay better.
If you don't like it, stop reading it.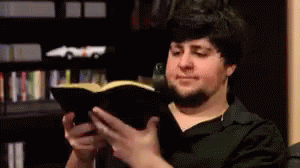 This is a hard lesson for readers to learn, but one worth mentioning. There are so many good books in the world and there's no use wasting time trying to read a book you don't like. I usually give a book one chapter or 20 pages, whatever comes first, to grab my attention. If I'm not interested, I move on. No shame, no guilt. You've got to find what you like!
Join Goodreads.
Goodreads is the best social media site for readers. You can log books you've read, books you want to read, and can rate those books to get better recommendations of what you might like. You can see what your friends are reading and send and receive recommendations of books to read. You can join my Goodreads friend group here!
Participate in a Reading Challenge.
There are several reading challenges online (I actually published one here) that help outline types of books to read. Find one that suits your interests or make your own based on what you want to read.
Start a journal.
More specifically, a reading journal. Illustrate books you've read, books you want to read, jot down your favorite quotes, or illustrate literary worlds you love. I just started doing this and I love it. It's great motivation to keep reading and exploring new titles.
Looking for a new book to read? Check in every Friday for a "Bee Happy" post, where I share reviews of books I've read or other book-themed lists.