She could turn the world on with her smile…and with that simple beret toss and can-do attitude, Mary Tyler Moore paved the way for women in Hollywood like no other lady has done before.
It was one year ago today that the world lost this powerhouse activist. Not only was she sweet as cherry pie, but she was a pioneer in Hollywood, creating a show that was revolutionary in its time, motivating women the world over to put on their slim, sexy pants and start ruling the world.
She made it possible for shows like Sex in the City, Girls, New Girl and 30 Rock to succeed with a female-dominated platform. The Mary Tyler Moore Show hired more women writers than any other show at that time, and won so many awards (29 Emmys alone!) that it's often considered one of the best TV shows ever.
In an era when women are fighting to be heard and take a stand for what's right, it's more important than ever to look down and see the shoulders we're all standing on for support. Without question, Mary is there. To celebrate this amazing woman and all she's done for today's working girls, here are 16 Fun Facts about Mary Tyler Moore!
BONUS FACT: You can binge watch The Mary Tyler Moore Show on Hulu right now!
16 Fun Facts About Mary Tyler Moore
Originally, the character of Mary Richards on The Mary Tyler Moore Show was supposed to be a divorcee; however, CBS network researchers shut down the idea as viewers didn't want "divorced women" in their living rooms.
Moore got her start acting in TV commercials. She was the mascot for Hotpoint Appliances when she was just 17 years old. She filmed 39 commercials for them in just 5 days.
For one of her big TV roles, Moore played a receptionist in six episodes of Richard Diamond, Private Detective. The show only featured her voice and legs.
Moore was also a model for various LP covers.
When Moore was cast as Laura Petrie in The Dick Van Dyke Show, producers wanted her to be the next June Cleaver. However, Moore insisted on wearing comfortable capri pants because she felt that it was a more realistic representation of the modern housewife.
The Mary Tyler Moore Show was one of the first shows ever to celebrate an independent career woman. It won 29 Emmy Awards throughout its run.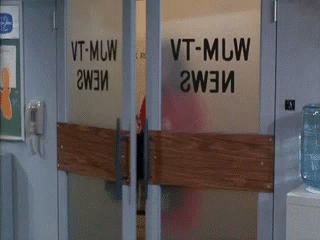 After seven seasons, The Mary Tyler Moore Show decided to end while it was still performing strongly in the ratings. It was one of the rare series finales that allowed the characters to break character and bid farewell to one another in the context of the show. Moore also introduced each of her cast mates to the audience for a final curtain call before the end credits rolled.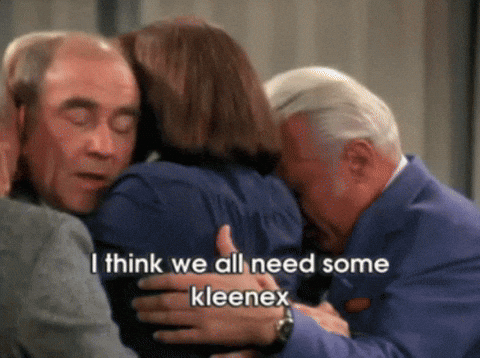 To play homage to her character, there is a statue of Mary Richards tossing her cap into the air on Nicollet Mall in Minneapolis, the site of her series' iconic opening credits sequence.
The Mary Tyler Moore Show had an unprecedented number of female writers. Of the 75 contributing writers that made up the staff, 25 were women.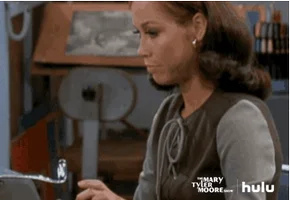 The costume designer for The Mary Tyler Moore Show also built Mary's wardrobe with clothes that women could actually buy. She sourced clothes from one retailer, that way Mary could mix and match separates that any woman could actually go out and purchase.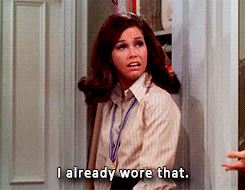 Tina Fey's comedy 30 Rock is said to be somewhat of a reboot of The Mary Tyler Moore Show. The characters in 30 Rock are uncanny parallels of the cast of Moore's show: Liz Lemon (Mary Richards), Jack Donaghy (Lou Grant), Tracy Jordan (Ted Baxter), Pete Hornberger (Murray Slaughter, and Jenna Maroney (Sue Ann Nivens).
The series finale of Friends also borrowed the same format as the ending of The Mary Tyler Moore Show.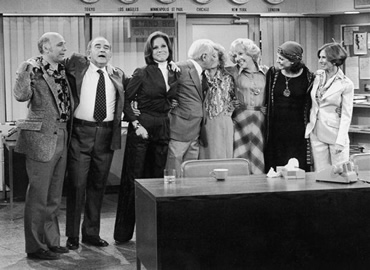 Moore was a strong advocate against Diabetes. She was diagnosed with Type 1 Diabetes at the age of 33 and testified before Congress to promote stem-cell research as a way of curing the illness.
The beret that Moore tosses in the opening credits of The Mary Tyler Moore Show was actually a gift from Moore's aunt. She wore it to the shoot (it was super cold that day) and one of the writers told her to "take the hat, the beret, and throw it in the air."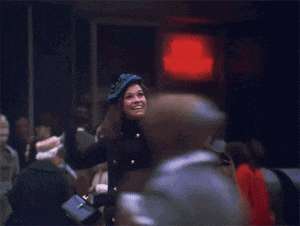 In 1980, Moore's son Richie Meeker accidentally shot himself and died. That same year, Moore starred in the movie, Ordinary People, as a woman whose son almost kills himself and another who dies in an accident. She said she took the role as a way to deal with the real life tragedy of her own son, Richie.
Because The Mary Tyler Moore Show was so successful in promoting women's rights, First Lady Betty Food actually appeared on one episode of the show.
Sometimes you just need a little fun in your life! Check back every week for a new "Just Bee-cause" post, where I discuss everything from celebrity news to favorite videos and websites!