Several years ago my husband and I embarked a journey that was both totally insane and completely amazing. Over the course of an entire year, we hunkered down and watched every episode of Law & Order: SVU.
Yup. Every. Single. One.
It was completely bonkers. There were nights where we'd just get on a roll and watch 4 at a time. We were absolutely and completely hooked, and we'll still watch it when it comes on TV. We quote the show all the time and our love for SVU has even sparked us to marathon its dirty, perverted brother, HBO's Oz (but more on that later).
While I don't know if I can marathon the entire series again, I have been going back to watch some classic SVU…sometimes I just need my Stabler fix, amiright, ladies?!
And between Googling if Christopher Meloni is coming back to SVU and watching old clips of Raul Esparza as ADA Raphel Barba
(SWOON!!!), I decided to do some investigating of my own…
Turns out the cast of SVU has a lot of fun behind the scenes…and they all love and support each other to the max, which literally makes my heart explode with happiness.
Curious to know what I discovered? Here are the stories.
DUN DUN!
15 Fun Facts about Law & Order: Special Victims Unit
Richard Belzer is the king of crossover. His character, Detective John Munch, has appeared all over TV, including Homicide: Life on the Street, The X-Files, 30 Rock, The Wire, and Arrested Development.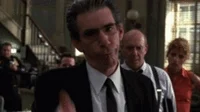 The man (Steve Zirnkilton) who does the voiceover for SVU, as well as every other Law & Order rendition served four terms in Maine's House of Representatives.
Mariska Hargitay is a trained rape crisis counselor. When she signed on to play Detective Olivia Benson, she had no idea how much the subject matter would affect her. After her training as a counselor, she founded the Joyful Heart Foundation, which helps survivors of sexual assault, domestic violence and child abuse.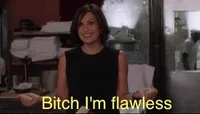 Ice-T, who has been a stable of the SVU unit for years, was only slotted to appear in 4 episodes. Not surprisingly, he jived with the cast immediately and moved to New York before those first 4 episodes even wrapped filming.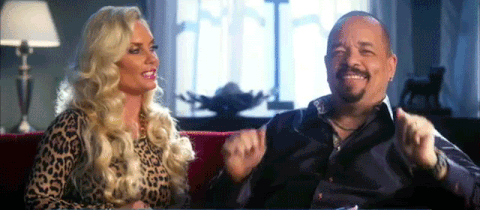 Hargitay is married to fellow SVU actor, Peter Hermann. They actually met on set. Aww!
Chris Meloni (Elliot Stabler) and Hargitay had INSTANT chemistry, even in their audition. It was a match meant to be!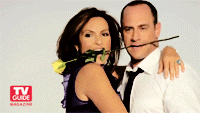 Taylor Swift has been very open about her love of SVU, particularly the character of Olivia Benson. Swift's cat is named after Olivia and Hargitay even appeared in Swift's "Bad Blood" video.
Like many of the Law & Order spinoffs, SVU has a long and impressive list of guest-stars, namely Carol Burnett, Norman Reedus, Viola Davis, Robin Williams, Whoopi Goldberg, Jeremy Irons, J.K. Simmons, and Bradley Cooper, just to name a FEW.
Several characters in SVU were also appearing as their polar opposites in HBO's Oz at the same time. Dean Winters, Chris Meloni B.D. Wong and J.K. Simmons, who were all on SVU at the same time were also embracing their much darker side on Oz.
Not surprisingly, SVU has taken on some major stories, some ripped right from the headlines. Two of the biggest headaches came from the NFL and the Catholic Church, both of which have appeared in several episodes of SVU.
Chris Meloni may not be on SVU anymore, but he's still super tight with Hargitay. She's the godmother to one of his children and they recently posted a selfie together on Instagram. Fingers crossed for a Stabler return!!
Originally Raul Esparza didn't want to take the role of ADA Rafael Barba, but did so as an acting "rebound" from a lackluster Broadway production. He's since left SVU to return to the theater. HOW DOES THIS MAN DO EVERYTHING!?!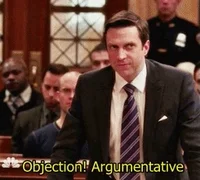 Hargitay used to insist on doing her own stunts until one of her lungs partially collapsed on set. Clearly she's not so insistent anymore.
Diane Neal and Peter Scanavino both made small appearances on SVU before landing regular roles as ADA Casey Novak and Dominick Carisi, respectively.
Cast members are often approached by survivors of sexual abuse, thanking them for accurately portraying these stories on TV and helping to raise awareness.
Sometimes you just need a little fun in your life! Check back every week for a new "Just Bee-cause" post, where I discuss everything from celebrity news to favorite videos and websites!