Monthly Archives:
March 2018
It's almost St. Patrick's Day!
I'm sure you've heard the story about St. Patrick driving the snakes out of Ireland…or maybe you think St. Patty's Day is just an excuse for the entire world to claim their 1% Irish heritage and drink themselves into submission.
Whether you embrace the wearing of the green or just take St. Patrick's Day as an excuse to wear those dumb shirts that tell people how Irish you are (I kid, I kid!), here are 17 MORE reasons to do what you do…so have a beer, toast up a slice of Irish soda bread (MY LITERAL FAVORITE), and feel yourself getting a little more Irish with this collection of 17 fun facts!
17 Fun Facts about St. Patrick's Day
While green seems to be synonymous with St. Patrick's Day, Saint Patrick's color was actually blue. The color green only became associated with St. Patrick's Day after it was linked to the Irish independence movement in the late 18th century.
Ironically St. Patrick was not Irish. He was born to Roman parents in Scotland or Wales in the late fourth century.
Saint Patrick made his mark in Ireland by introducing Christianity to Ireland.
Nevertheless, the Irish take St. Patty's day VERY SERIOUSLY. It's declared a national holiday in Ireland and Northern Ireland.
The New York Saint Patrick's Day Parade is one of the world's largest parades. It's been a major attraction since 1762!
Here in Chicago, we have our own nasty tradition of dying the Chicago River green. It takes nearly 40 tons of dye to color the river.
For most of the 20th century, St. Patrick's Day was considered a religious holiday in Ireland, which meant that the pubs were closed for business. In 1970, the day was converted to a national holiday and the drinks began a'flowin.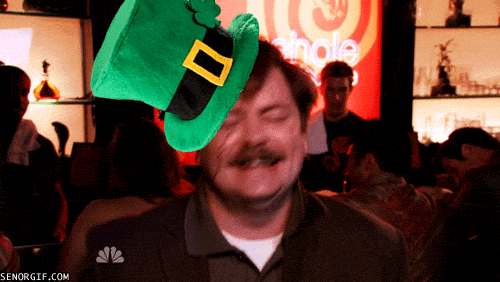 According to legend, St. Patrick used the three-leaf shamrock as a metaphor for the Holy Trinity when he was first introducing Christianity to Ireland.
Though St. Patrick gets all the credit for driving the snakes out of Ireland, modern scientists have actually discovered that Ireland has never been home to any snakes. The cold weather was too harsh to host any reptiles and the surrounding seas have staved off snakes ever since. It's now believed that the snakes in his lore were likely metaphorical.
Not including tips, a 2012 estimate pegged the total amount spend on beer for St. Patrick's Day around the world was around $245 million. At about $5.00 a glass, that's a LOT of beer!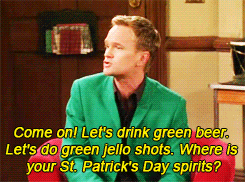 Guinness, the go-to drink of several Irish beer drinkers, sees a consumption of about 13 million pints on St. Patty's Day alone. Even the Queen partakes…
Saint Patrick was actually born Maewyn Succat, but changed his name to Patricius after becoming a priest.
According to Irish folk tales, there is no such thing as a lady leprechaun. Hmm…sounds familiar…
I mean there has to be AT LEAST one 😉
There are more people with Irish ancestry in the United States than in Ireland.
Wanna test your luck? The odds of finding a four-leaf clover are about 1 in 10,000.
March 17th is actually the day St. Patrick died.
Traditionally, the Irish leader hands a crystal bowl full of shamrocks to the US President. The shamrocks, grown in Kerry, Ireland, is immediately destroyed by the Secret Service after the exchange.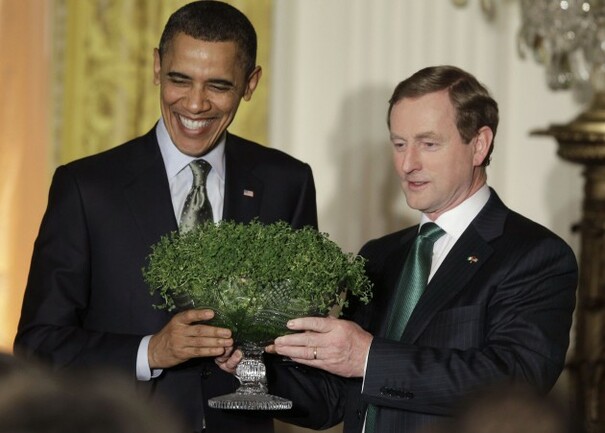 Sometimes you just need a little fun in your life! Check back every week for a new "Just Bee-cause" post, where I discuss everything from celebrity news to favorite videos and websites!