Chances are if you saw Stephen Sondheim walking down Broadway, you may not recognize him. A quiet genius in every sense of the phrase, Sondheim has gifted the world some of the most beautiful melodies, lyrics, stories and compositions known to theater today.
Just having celebrated his 88th birthday, Sondheim is a living genius of the theater, having written and composed some of the best musicals of this century. You have him to thank for West Side Story, Into the Woods, Company, Sweeney Todd: The Demon Barber of Fleet Street, A Little Night Music, Gypsy!, and some might even say the film, Dick Tracy (1990) and this little musical you've probably heard of, Hamilton.
Sondheim has so many awards and accolades under his belt that it would take way too long to list them all out here…but let me just say the man is gifted. Eight Tony's, eight Grammy's and an Academy Award are just a few of the statues that pepper his bookshelves, not to mention his Presidential Medal of Freedom.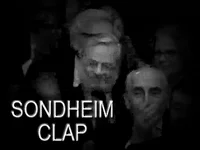 But before Into the Woods…before Sweeney Todd, Company, and all his other amazing musicals, Sondheim was just a little kid who had a dream. He struggled a lot…but then boy, did he succeed.
For your theatrical pleasure, here are 30 Fun Facts about the one and only Stephen Sondheim.
30 Fun Facts about Stephen Sondheim
Sondheim's parents worked in the garment industry. His father was a dress manufacturer and his mother was a designer.
When his parents divorced in 1942, he moved to Pennsylvania with his mother, where he began studying piano and organ. He was already actively practicing songwriting as a student at the George School.
It was in Pennsylvania where Sondheim met and became friends with Oscar Hammerstein II (Oklahoma!, Carousel, The Sound of Music). He served as his surrogate father during his time growing up in PA.
The surrogate father came in handy considering Sondheim's relationship with his mother. A psychologically abusive woman, Etta Janet Sondheim would project her anger from her failed marriage on her son. She once wrote Stephen a letter saying that the "only regret [she] ever had was giving him birth." YIKES. When his mother died in 1992, Stephen did not attend her funeral and had already been estranged from her for nearly 20 years.
While attending George School, Sondheim wrote a musical called By George, which was a success among his peers and buoyed Sondheim's self-esteem. When he showed it to Hammerstein to get his opinion, Oscar offered his honest thoughts, saying, "it was the worst thing I have ever seen…but if you want to know why it's terrible, I'll tell you." They spent the rest of the day going over the musical and Sondheim later said that he learned more about musical theater in that one afternoon than most people do in an entire lifetime.
To help him understand musical construction, Hammerstein had Sondheim write four musicals, each with one of the following conditions: based on a play he admired, based on a play he liked but thought flawed, based on an existing novel or short story, and then one original piece. By the time he was 22, he had finished all four. None of them were produced professionally.
Sondheim attended Williams College, where he majored in music (duh). Upon graduating, he won the Hutchinson Prize, which allowed him to study composition at Princeton University.
During his time at Williams College, Sondheim performed duties in the preparation and rehearsals of the Rogers and Hammerstein productions of South Pacific and The King and I.
After leaving Princeton, he studied further with avant-garde composer, Milton Babbitt and moved back to New York.
Before jumping straight into Broadway, Sondheim got his professional start in TV, writing scripts for Topper and The Last Word.
Sondheim's contributions to West Side Story (lyricist) and Gypsy (lyricist) in the 1950's brought him recognition as a rising star in theatre.
One of the first shows in which Sondheim wrote both lyrics and music for was A Funny Thing Happened on the Way to the Forum, a farce based on ancient comedies written by the playwright Plautus. It opened in 1962 and ran for nearly 1,000 performances. It also won the Tony Award for Best Musical.
He would continue winning Tony's throughout the 1970's, including Tony's for Company (1970), Follies (1971), A Little Night Music (1973) and Sweeney Todd (1979).
Company was actually one of Sondheim's most well-received musicals, winning a Drama Critics Award, as well as the Tony for Best Musical. Sondheim also received awards for best composer and best lyricist for the show. Not to mention Company was well-loved by critics, as well. One commented that Company "…is absolutely first rate…the freshest…in years…This is a wonderful musical score, the one that Broadway has long needed."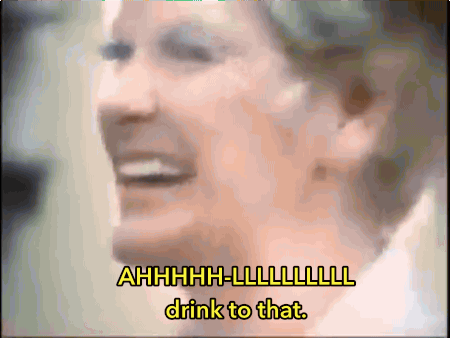 When Sondheim wrote Company (a play about a bachelor and his married friends), he had never even been married (or in a serious relationship, for that matter), so he chatted with friends to ask about their trials and tribulations with matrimony.
A Little Night Music also featured the hit song, "Send in the Clowns", made popular by Frank Sinatra and Judy Collins during the 70's.
Sondheim also wrote five songs for the 1990 film, Dick Tracy, starring Warren Beatty and Madonna. He won an Academy Award for the song, "Sooner or Later".
Sondheim also joins a goggle of other writers who have claimed that writing under the influence of alcohol is the best way to let loose and get past your inhibitions.
In 2015, Sondheim received the Presidential Medal of Freedom.
Two years later, became the first composer-lyricist to win the PEN/Allen Foundation Literary Service Award. This prize is given annually to a "critically acclaimed writer whose body of work helps us understand and interpret the human condition." Other recipients of this award include Salman Rushdie and Toni Morrison.
Counting up his accolades is kind of insane. In totality, as of this moment in time, Sondheim has one Academy Award, eight Tony Awards (more than any other composer), eight Grammy Awards, a Pulitzer Prize, a Laurence Olivier Award, and the Presidential Medal of Freedom.
There's no denying that Sondheim has an amazing lineup of plays under his belt; however, he only claims that Do I Hear a Waltz?, coauthored with Richard Rogers, is his only failure. He claims he wrote it for the wrong reasons (a quick buck rather than out of passion).
Sondheim is weirdly also famous for his love of board games. He's collected them over the years and has them hanging on the walls of his home. This fun fascination started as a solution for a poor, struggling artist to easily decorate his walls.
In the late 1960's, Sondheim even published a series of cryptic crossword puzzles in New York magazine.
The only autobiographical song Sondheim says he has ever written is "Opening Doors" from Merrily We Roll Along (apparently "Try the Priest" wasn't autobiographical…) ;).  "Opening Doors" was inspired by the struggle he endured in the 50's, trying to make a name for himself.
The former Henry Miller's Theatre in New York was renamed the Stephen Sondheim Theatre in 2010 to help celebrate his 80th birthday.
Sondheim was so influenced by his mentorship that he paid it forward. He mentored a young Johnathan Larson (Rent), who wrote the musical, Tick, Tick…Boom!. After Larson died suddenly at age 35, Sondheim called him one of the few composers "attempting to blend contemporary pop music with theater music…he was well on his way to finding a real synthesis."
And just one fun Raul Esparza fact because I love him so much – Esparza was the lead in Tick, Tick…Boom!, then would go on to star in Sondheim's revival of Company (as Bobby) in the early 2000's.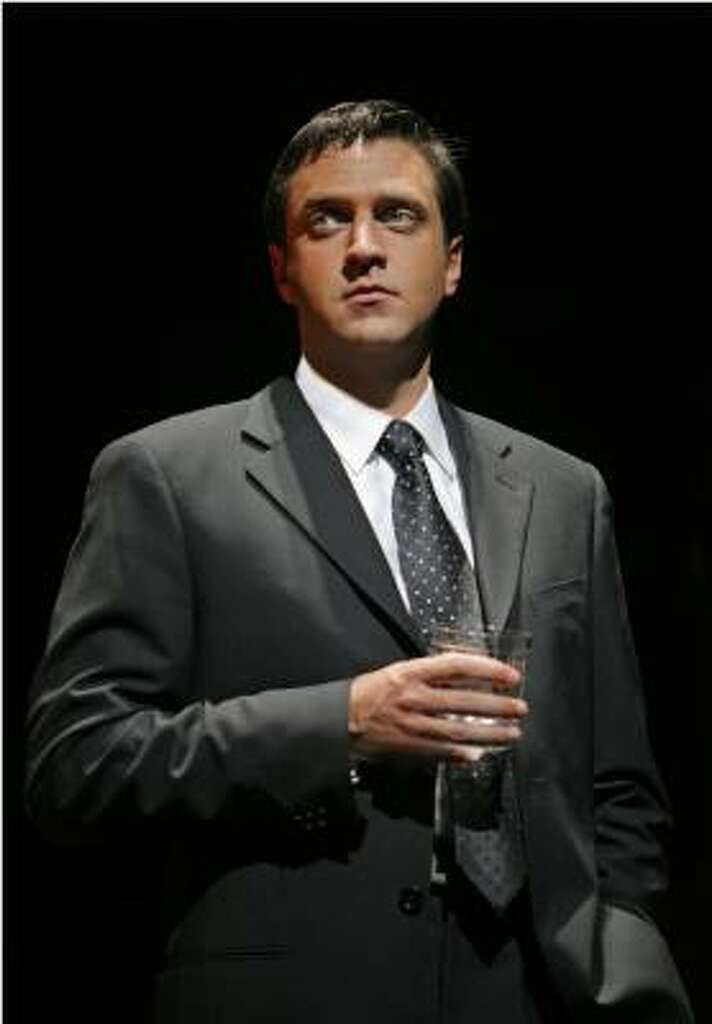 Sondheim was not directly involved, but was heavily consulted, during the 2007 film adaptation of Sweeney Todd, starring Johnny Depp, and Into the Woods, starring Meryl Streep. Every change to the script for both films was reviewed by and approved by him.
Sondheim also mentored one Lin-Manuel Miranda on his little musical, Hamilton. Sondheim "worried that an evening of rap might get monotonous", but ultimately believed Miranda's attention to, and respect for, good rhyming made it work.
Sometimes you just need a little fun in your life! Check back every week for a new "Just Bee-cause" post, where I discuss everything from celebrity news to favorite videos and websites!