Are you a Carrie, Samantha, Charlotte or Miranda? Whether you're a die-hard fan of this classic HBO rom-com or you're just coming into the TV series because of the recent (and less classic) feature films, there's no denying that Sex and the City has serious style.
Filled with fabulous fashion, delicious brunches, and actually pretty helpful – albeit strange – sex advice, Sex and the City was a love letter to New York and its people. Starring Sarah Jessica Parker and Kim Cattrall, SATC was based on a book of the same name, written by columnist Candace Bushnell.
It ran for six seasons (1998 – 2004) and was nominated for a slew of awards and accolades. If you were lucky enough as a little girl to have HBO growing up, there's no denying you saw at least some of these episodes at a sleepover or after your parents fell asleep, ami right?
I, however, was not lucky enough to have HBO, so I was a late fan of SATC…but I have seen all the episodes (and the movies – meh) and I genuinely love how they make no apologizes for being a serious guilty pleasure.
This summer (June 6th to be exact), Sex and the City will be celebrating the 20th anniversary of its first episode. If you loved Carrie's witty love advice, her loooong list of romantic suitors (and recognizing them in other things – I'm looking at you, John Slattery), or her amazing sense of fashion, you're going to love these 32 Fun Facts about Sex and the City!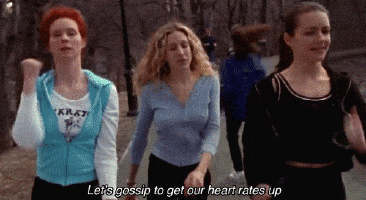 32 Fun Facts about Sex and the City
Sex and the City is based on a weekly column that appeared in The Observer. Writer Candace Bushnell created Carrie Bradshaw as her alter ego when she published the book, Sex and the City, which is a compilation of her columns.
Though Carrie Bradshaw "knows good sex", she was the only girl with a clause in her contract stating she would never appear nude on screen.
Mr. Big was inspired by Bushnell's ex and former magazine executive, Ron Galotti.
Show creator Darren Star only paid Bushnell $60,000 for the rights to her columns.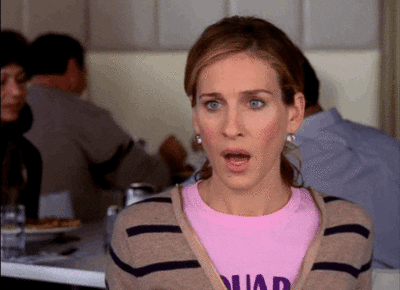 In 2012, the apartment where Carrie Bradshaw "lived" sold for $9.65 million.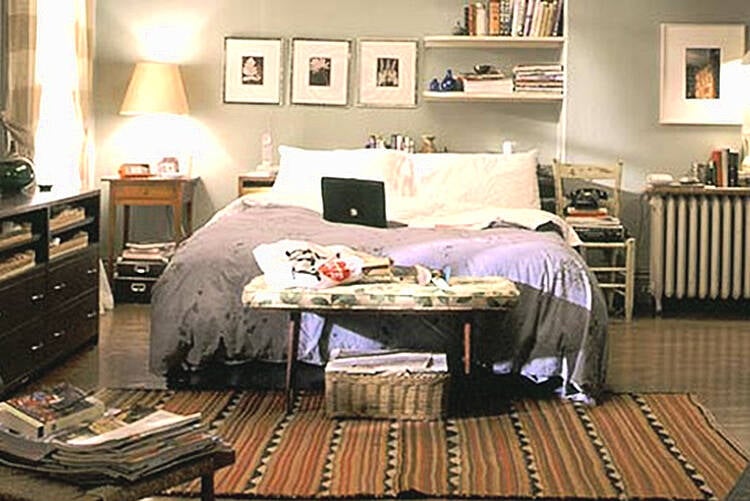 The famous tutu Sarah Jessica Parker wears in the opening credits of the show cost a whopping $5.00 and was plucked out of a bargain bin. It now hangs framed in Micheal Patrick King's office.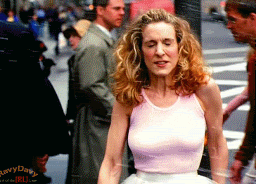 Kim Cattrall turned down the role of Samantha twice before finally being convinced to take the part.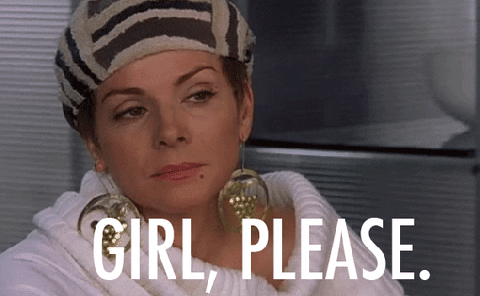 Before working on SATC, Darren Star also worked on Beverly Hills, 90210 (the O.G.) and Melrose Place.
Natasha, Mr. Big's wife, was almost always shown wearing white. That was to specifically convey that her personality was very "vanilla".
After Carrie and Miranda share a cupcake outside Magnolia Bakery, the small cupcakery had to hire bouncers to control the daily crowds that would swamp them with orders day after day.
Not surprisingly, all the cocktails were fake. The famous Cosmos were just water and food coloring and the wine was either ginger ale or grape juice.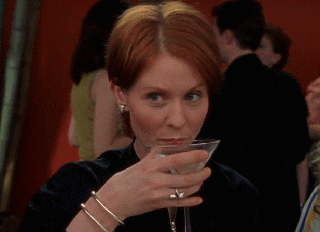 Mr. Big's real name was never revealed throughout the entire TV series. Carrie never called Mr. Big "Big" to his face…actually she never called him anything! It wasn't until the first SATC movie was released that it was revealed that his name was John.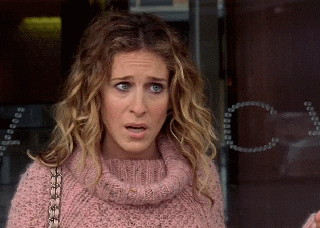 Sarah Jessica Parker got to keep about 70% of the clothes she wore on the show. This one was one of my fave's!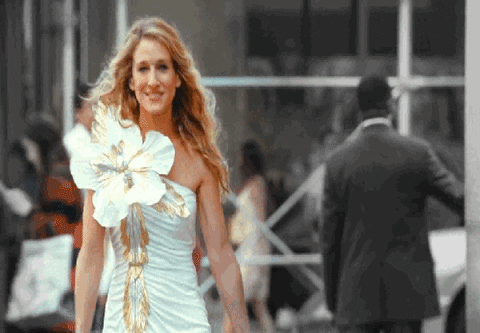 None of the four main girls in SATC repeated an outfit throughout the entire duration of the show…that is except that fur jacket in the last scene, which also appeared in the very first episode.
SATC was the first cable series to win the Emmy for Best Comedy Series.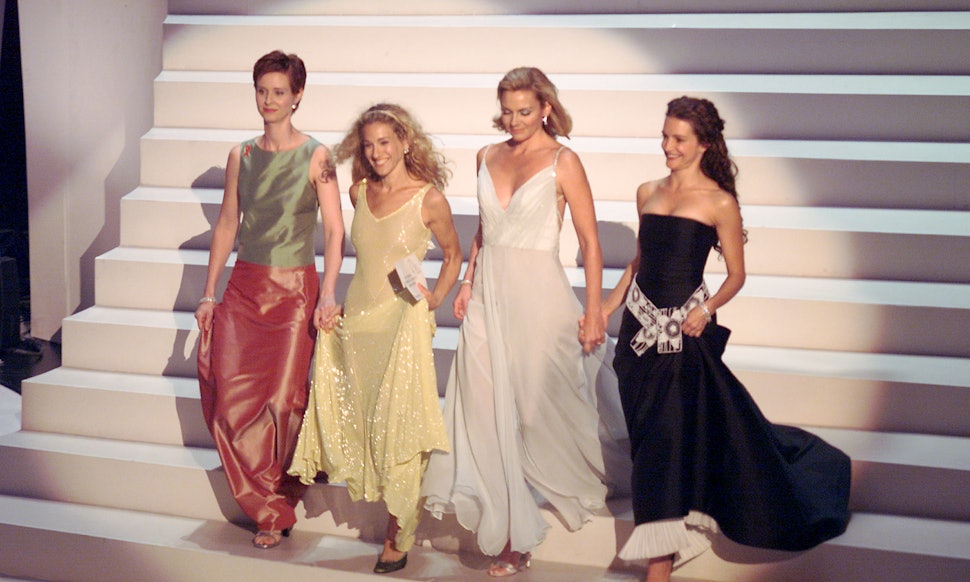 The most expensive dress Carrie wore was the Atelier Versace Couture 'Mille Feuille' gown, which she wore when she was in Paris awaiting her date with Aleksandr Petrovsky. The dress cost $80,000.
Cynthia Nixon (Miranda) does not have pierced ears. She wore clip-on earrings for almost every episode.
Carrie's address, 245 East 73rd Street, is fake and does not exist. Actually every address given for any of the women is fake. There is, however, a tour you can take to see all the filming locations.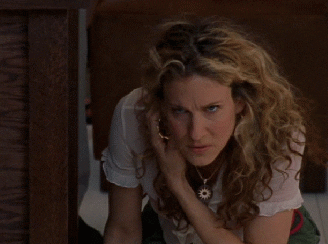 Kristen Davis (Charlotte York) was the only actress of the main four not to win a solo award for her performance on SATC.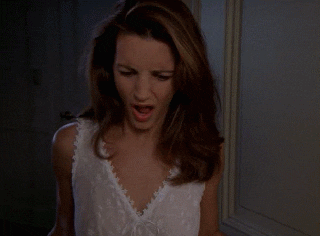 Matthew McConaughey's role in the episode, "Escape from New York", was originally written for Alec Baldwin…but he turned it down…as did George Clooney and Warren Beatty. McConaughey was next on the list.
Alec Baldwin was also the first choice for Mr. Big.
A lot of the artwork in Aleksandr Petrovsky's home actually belonged to the actor who played him, Mikhail Baryshnikov.
Baryshnikov is actually a ballet legend and has been dubbed the one of the greatest ballet dancers in history.
SATC won 7 of its 54 Emmy nominations, 8 of its 24 Golden Globe nominations and 3 of its 11 Screen Actors Guild Award nominations.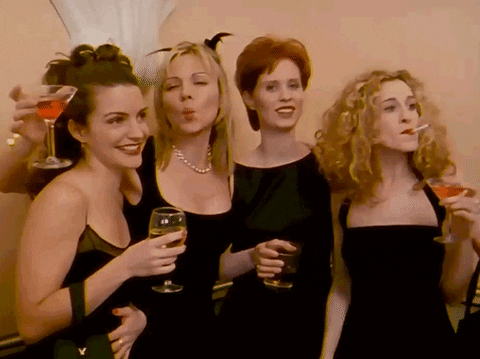 The young red-headed boy who plays Brady in the TV series is the same boy who ended up playing Brady in the SATC film.
All the ladies lobbied for more diversity on the show, no one more than SJP herself.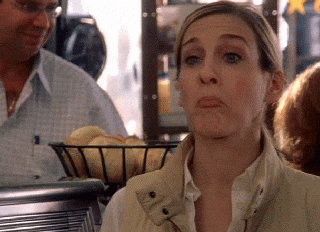 When Carrie bumps into Aidan carrying his baby in season 6, the baby was actually Parker's child.
At the beginning of Charlotte's wedding to Trey, a Scottish funeral dirge is played. This is to symbolize Charlotte entering a bad marriage.
In 2001, SJP became an executive producer of the show, bumping up her paycheck to $3 million an episode.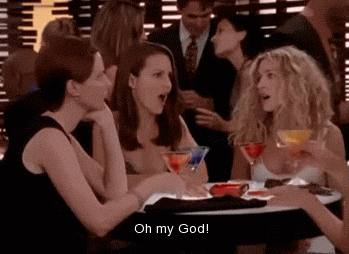 Did you hate that Bradshaw and Mr. Big ended up together at the end? Well, maybe you can get some comfort in the fact that even Bushnell admits that Carrie and Big wouldn't have ended up together in real life. As a matter of fact, they weren't supposed to on the show, either…but fickle romance got in the way…
Carrie asks 92 questions in her columns throughout the series. Her final question appears in the third to last episode of the series when she moves to Paris. In this episode, she asks, "is it time to stop questioning?" The final two episodes are void of any questions.
The final episode of the series didn't finish filming until four days before it was scheduled to air.
Sometimes you just need a little fun in your life! Check back every week for a new "Just Bee-cause" post, where I discuss everything from celebrity news to favorite videos and websites!