Every girl may dream of becoming a Disney princess, but not every girl can…
Not even ELSA made the final cut, you guys. The stakes are high.
Just like real life, becoming royalty in the world of Disney requires certain qualifications:
An Official Disney Princess must have a primary role in a Disney/Pixar animated feature film
An Official Disney Princess must be human or mostly human (Ariel)
An Official Disney Princess cannot appear primarily in a sequel or commercial failure
Some female protagonists, even those that hold the "princess" title, may not be included in the Official Disney Princess lineup. This could be because of one of several reasons: they are not marketable, their film did poorly at the box office, they are too young, they are not human, etc. In the case of Elsa and Anna, their franchise (Frozen) was so successful on its own that Disney figured they didn't need to be part of the lineup. Tough break, ladies. Apparently it IS lonely at the top.
Those lucky enough to make the cut were: Jasmine (Aladdin), Rapunzel (Tangled), Snow White (Snow White and the Seven Dwarfs), Mulan (Mulan), Aurora (Sleeping Beauty), Cinderella (Cinderella), Pocahontas (Pocahontas), Tiana (The Princess and the Frog), Belle (Beauty and the Beast), Arielle (The Little Mermaid) and Merida (Brave). For the rest of us poor, unfortunate souls, we can only dream of joining the official ranks!
One way to pretend you're BFF's with Mulan and Belle is to have a grown-up Disney Princess party! With these grown-up treats, you can create a whole new world of magic and childhood giddiness! Just remember to wrap everything up by midnight…mostly because, let's be honest, we're all gonna be passed out anyway…
11 Crafty Food Ideas for a Grown-Up Disney Princess Party
Jasmine

Use the flavor of Jasmine to ice these delicious Vanilla Cupcakes with Jasmine Buttercream. Hopefully everyone can try one before Abu snatches them away!
Belle

Entice guests to the west side of your kitchen with these blooming Apple Roses. A soft sprinkle of confectioners' sugar makes these sweet flowers irresistible to curious minds.
Rapunzel

She may have been trapped in a tower, but home girl certainly knows how to work a skillet! Serve up these tasty Rapunzel Braids in a cast iron skillet…or use the skillet to make a decadent chocolate chip cookie to enjoy with friends (or by yourself!).
Ariel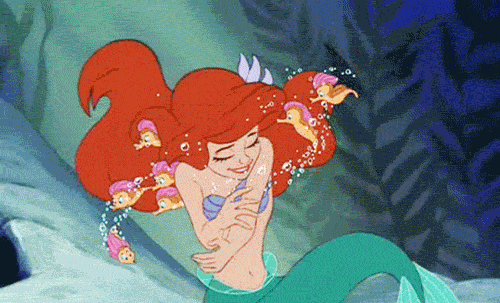 Life is better under the sea…and these Oyster Pearl Cookies are a sweet bite of better living! Don't forget to serve them with a dinglehopper!
Tiana

Nothing says New Orleans like beignets. Coated with sweet confectioners' sugar and a delightful mess to eat, these southern staples will help you catch your man in no time!
Snow White

This Dutch Apple Pie certainly isn't poisonous…though you might want to tell people it is so there's more to eat for yourself! Topped with tasty vanilla (or cinnamon) ice cream, this pie is a must for any princess-themed party!
Cinderella

These little Clementine Pumpkins can be eaten before, during, and after midnight without any risk!
Sleeping Beauty

Here's a fun play on Sleeping Beauty's pink/blue dress. These Pink and Blue Macarons are so cute and colorful…and they'd be even more on point if you mix the batter colors before piping your cookies!
Merida

These Big Brown Bear Cookies are perfect for Merida fans! Use a brownie mix to make your cookies, then add nails with slivered almonds for a ferocious cookie worthy of royalty.
Pocahontas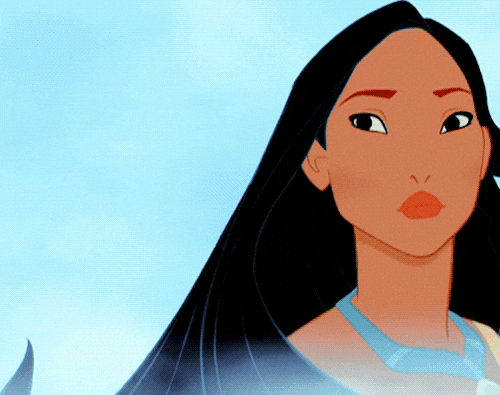 First of all, #hairgoals. Second, Native American Fry Bread is a great way to honor this beautiful Disney princess. A great accompaniment to stew or soup, this fry bread may not be all the colors of the wind, but it's all the flavors of delicious.
Mulan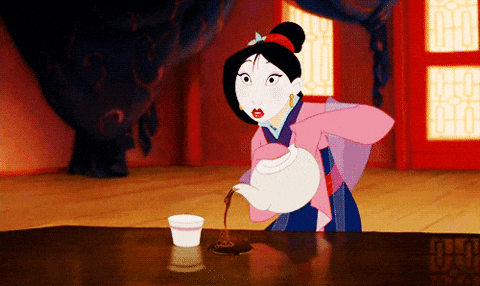 Nothing goes better with tea than these delicious Chinese Almond Cookies. A traditional Chinese dessert, these sweet and crunchy cookies are sure to bring honor to your party!
Celebrate creativity every Wednesday with a "Creativi-bee" post, where I share easy craft tutorials, project ideas, and craft collections.