40 years later, grease is still the word.
Hey you cool cats! It's been 40 years since Grease hit theaters and I'm here to bring you 21 jiving facts about this top-grossing movie musical…despite it's now quite sexist and sketchy undertones…
From 116 degree dance offs to Spandex pants so tight they involved a daily sewing session, here are 21 fun facts about Grease!
21 Fun Facts about Grease
Henry Winkler turned down the part of Danny Zuko. He was first choice for the role, but Winkler felt the character was too close to The Fonz, a role he was already playing on Happy Days.
Both Marie Osmond and Linda Ronstadt were in consideration for playing Sandy.
When producer Allan Carr met Olivia Newton-John at a party, he was "completely smitten" with her and begged her to sign on for Sandy. She insisted on a screen test with John Travolta, who had already been cast as Danny, to make sure they had chemistry.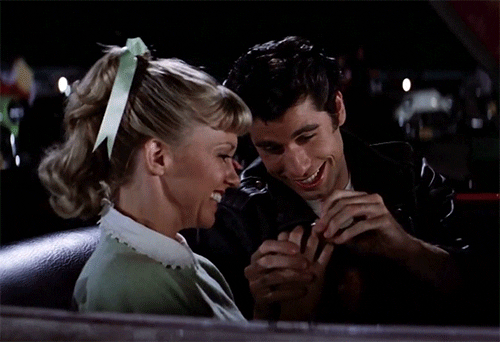 Not surprisingly, most of the main actors were nearly 2x the age of normal high school kids. Stockard Channing (Rizzo) was 34, Newton-John was 29, Jeff Conaway (Kenickie) was 27, and Travolta was 24. Jamie Donnelly (Jan) was 30 and had to color her hair nearly every day because her premature greys were peeking through her dark black hair.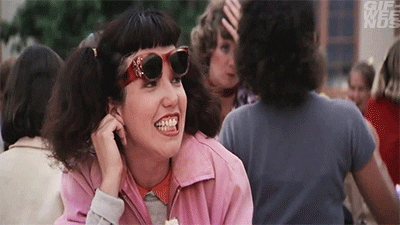 Conaway's hickey's on Channing's neck were real. He wanted them to be authentic.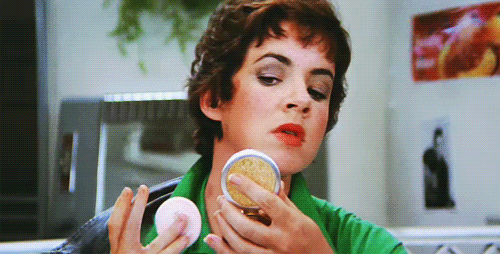 Conaway was also so infatuated with Newton-John that he got tongue-tied whenever she was around. He later married her sister, Rona.
Travolta's two conditions for taking on the role of Danny were he wanted to sing "Greased Lightnin'", even though it's technically Kenickie's song to sing, and he wanted "blue black hair like Elvis Presley."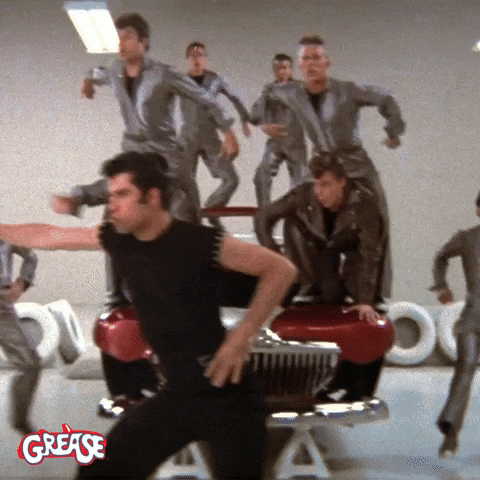 Travolta actually played the role of Doody more than 100 times in Grease on Broadway.
Travolta wasn't the only one to transition from stage to screen. Jeff Conaway played Danny on Broadway, Barry Pearl played Sonny on Broadway (Doody in the movie), and Jamie Donnelly also played Jan on Broadway.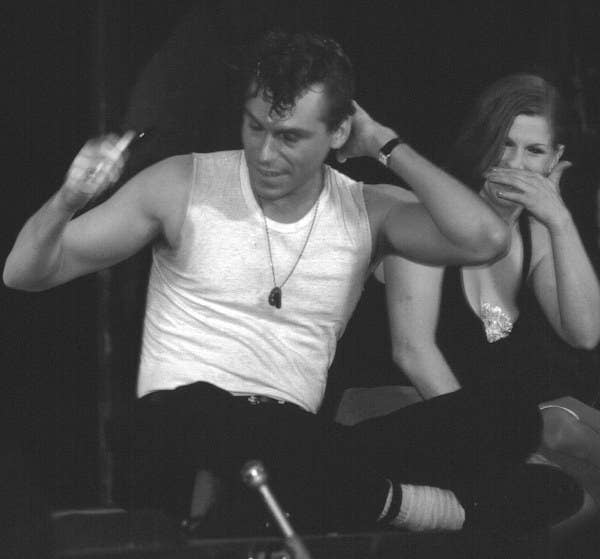 The "Look at Me, I'm Sandra Dee" scene was shot the day Elvis died, August 16, 1977. What makes this extra creepy is the Elvis-themed line in the song: "Elvis, Elvis, let me be! Keep that pelvis far from me!"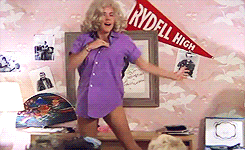 Elvis was actually offered the role of the Teen Angel, but refused. Frankie Avalon took the part instead.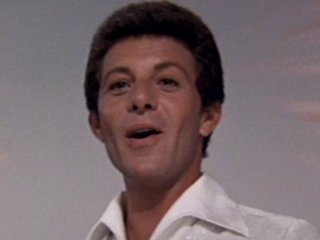 Newton-John had to be sewn into those sexy Spandex pants. It was 106 degrees on the set for that carnival finale seen. Woof.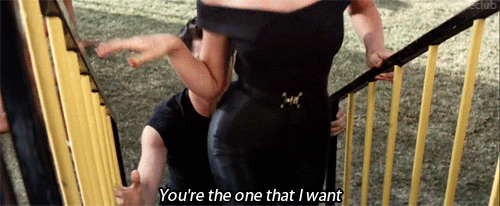 During the movie shoot, the cast reportedly chewed 100,000 pieces of bubble gum.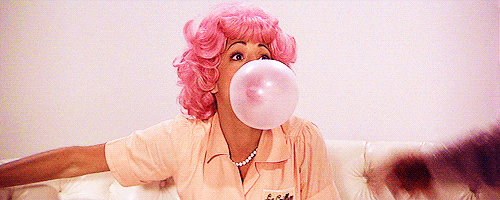 Grease only cost $6 million to make, but has taken in more than $400 million internationally, making it one of the highest-grossing movie musicals of all time.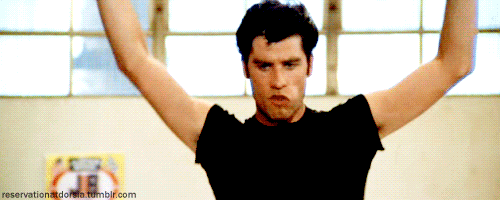 Grease 2 was given double the budget of the first film, but only earned $15 million at the box office, basically breaking even.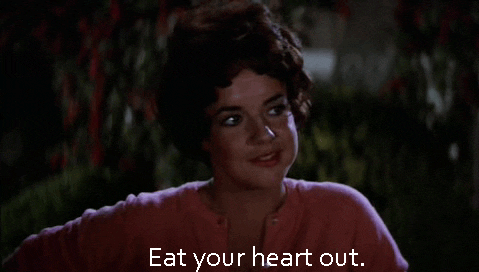 John Travolta's sister, Ellen Travolta, plays a diner waitress with a single line: "Oh, there's Danny and Sandy!" while watching the dance on TV.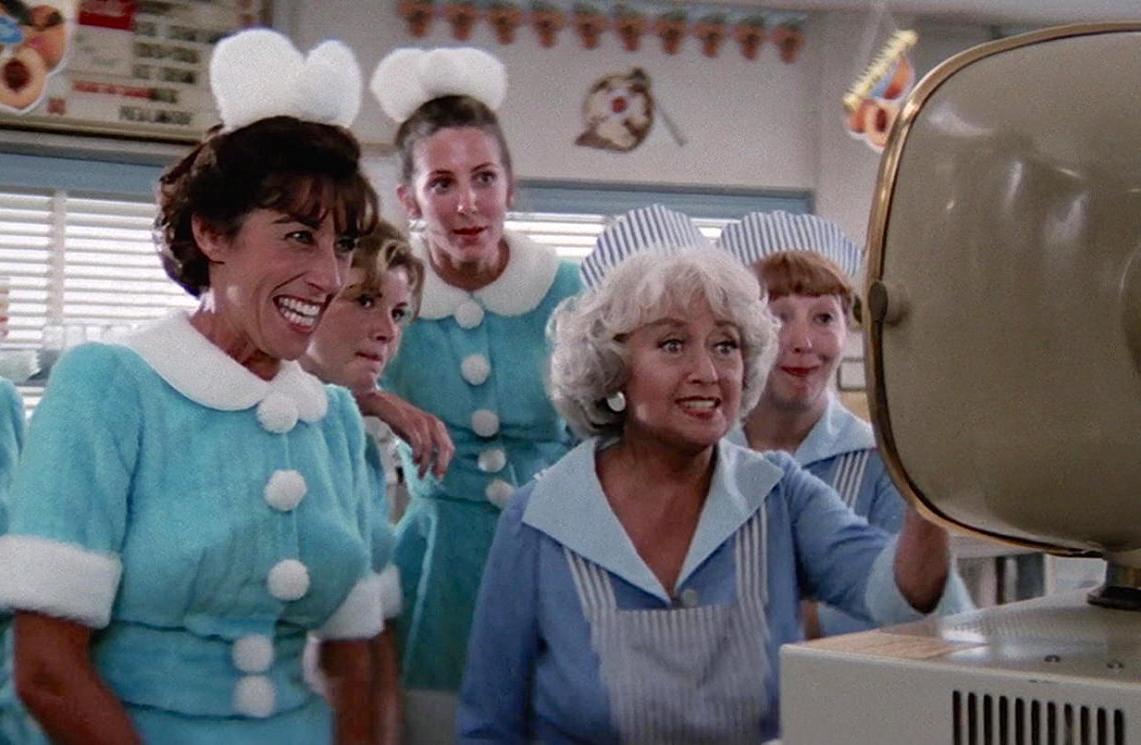 Rydell High was actually made up of 3 different LA high schools. The façade is Venice High School, the interior is Huntington Park High School, and the field is John Marshall High School.
Grease won every People's Choice Award for which it was nominated: Favorite Motion Picture Actress (Newton-John), Favorite Motion Picture Supporting Actress (Channing), Favorite Musical Motion Picture and Favorite Overall Motion Picture.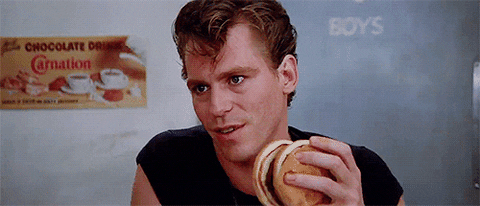 The romantic ballad, "Hopelessly Devoted to You" was nominated for an Academy Award, however it almost wasn't in the movie. It was written after filming had wrapped because producers felt Sandy needed a ballad.
The awesome dance contest scene took a week to shoot in a gymnasium that was about 116 degrees during filming. Several extras suffered heat-related illness.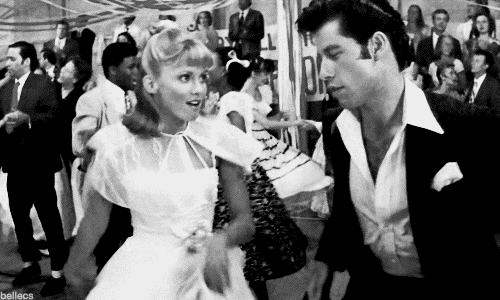 Conaway injured his back while filming "Greased Lightning". Fellow cast members accidentally dropped him while dancing on top of a car. The injury eventually ignited his pain killer addiction, which led to his death in 2011.
Sometimes you just need a little fun in your life! Check back every week for a new "Just Bee-cause" post, where I discuss everything from celebrity news to favorite videos and websites!