Just about 10 years ago (June 27, 2008) a little robot rolled his way into the hearts of Earth-lovers the world over. With his loveable personality and deep desire to form a true emotional connection, WALL-E found his cozy little spot in everyone's heart.
One of Pixar's more successful films, WALL-E tells the story of a little trash compactor trying his best to clean up a deserted garbage-ridden planet. Told mostly using visual storytelling, WALL-E combines various sounds and effects with Pixar's innate ability to showcase expression through body language for a story that speaks to humankind about the importance of protecting our planet.
To celebrate its near 10-year anniversary, here are 18 Fun Facts about WALL-E!
18 Fun Facts about WALL-E
WALL-E and R2-D2 are played by the same actor…legendary sound designer, Ben Burtt. He's also worked on E.T. the Extra-Terrestrial and the Indiana Jones series.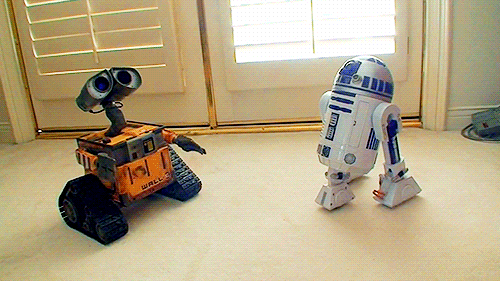 He created a library of 2,400 unique sounds for the film, the largest of all his films by far.
Writer-director Andrew Stanton was inspired by Alien while working on WALL-E. As a matter of fact, Alien actress Sigourney Weaver voiced the main computer on the starliner Axiom.
Not surprisingly, WALL-E's distinct look was inspired by a pair of binoculars.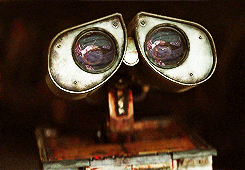 The Hello, Dolly references are all in the family. Thomas Newman, who composed WALL-E's score, is the nephew of composer Lionel Newman, who was the co-composer for Hello, Dolly.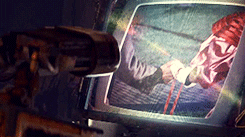 Though he's never named in the film, WALL-E's cockroach friend is named Hal, a reference to 1920's producer Hal Roach and the computer in 2001: A Space Odyssey.
Legendary cinematographer Roger Deakins helped producers and designers make WALL-E look like it was filmed with an actual camera, rather than existing in some "computer space".
Like any great Pixar film, there are Easter eggs galore! Keep an eye out for Hamm and Rex from Toy Story, Mike Wazowski from Monsters, Inc., the Pizza Planet truck, and many more.
The Pixar team watched Charlie Chaplin and Buster Keaton films during lunch every day for about a hear and a half to inspire the possibility of visual storytelling.
WALL-E is the first Pixar film to be nominated for 6 Academy Awards.
The last piece of debris that clears away from WALL-E as he leaves Earth's atmosphere is the Russian satellite Sputnik I, which was the first man-made object to be placed in Earth orbit.
WALL-E stands for Waste Allocation Load Lifter: Earth Class. EVE stands for Extra-terrestrial Vegetation Evaluator.
The name of the ship where the human race lives, Axiom, translates into something unquestionable or taken for granted.
At the end of the DVD, WALL-E fixes a broken lightbulb in Luxo with a newer energy-friendly spiral tube fluorescent light bulb.
WALL-E boasted near 125,000 storyboards. The average for a Pixar film is 75,000. Not very Earth-friendly, guys!
EVE was co-designed by Apple's Senior Vice President of Industrial Design, Jonathan Ive, the man responsible for the design of Apple devices.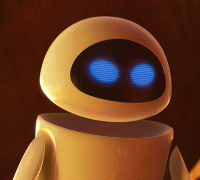 EVE takes about 4 seconds to solve a scrambled Rubik's Cube. That's slightly better than the human record (4.9 seconds) held by Lucas Etter.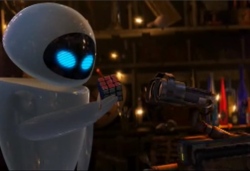 The Axiom Starship was heavily inspired by huge ocean liners, like the Disney Cruise Liner.
Sometimes you just need a little fun in your life! Check back every week for a new "Just Bee-cause" post, where I discuss everything from celebrity news to favorite videos and websites!