In about 4 days, The Dark Knight will be celebrating its 10th anniversary. Holy SHNIKIES, BATMAN!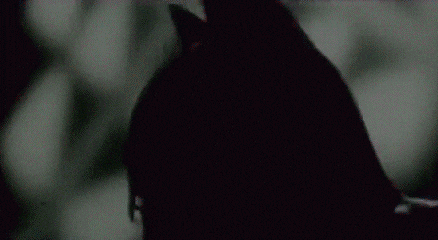 Starring the late Heath Ledger in one of the most iconic roles of his short, yet stunning, career (The Joker), The Dark Knight blew box offices away like:
Still sitting at the top of the list of IMDb's list of the best movies of all time (#3), The Dark Knight almost didn't happen, as director Christopher Nolan didn't want to create a sequel to his first dive into the Batman story, Batman Begins…but the idea of giving a story to one of the most classic and well-loved comic villains of all time was too great a challenge to leave behind.
As any native Chicago-dwelling Batman-loving girl will tell you, The Dark Knight holds a special place in the hearts of lots of nerdy Illinoisians…as the film was shot right in the heart of the city (Chicago = Gotham City FOREVER). Also starring Christian Bale as Batman, Michael Caine as Alfred, as well as Gary Oldman, Aaron Eckhart, Maggie Gyllenhaal, Nestor Carbonell, and Eric Roberts, The Dark Knight is arguably one of the better Batman films (though my heart still belongs to Tim Burton's classic Batman).
❤ SWOON! ❤
To celebrate its 10th anniversary, here are 27 BATTY Fun Facts about The Dark Knight!
Feeling nostalgic? Take a look back at 14 Fun Facts about Tim Burton's Batman!
27 Batty Fun Facts about The Dark Knight
The Dark Knight was not inspired by any ONE Batman story…in fact writers were inspired by several plot lines throughout the DC Comics series.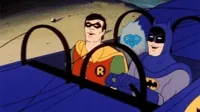 For his role as The Joker, Heath Ledger locked himself away in a hotel room for weeks, experimenting with voices and mannerisms until he developed something he was satisfied with. The Sex Pistols and characters from A Clockwork Orange were among his inspirations.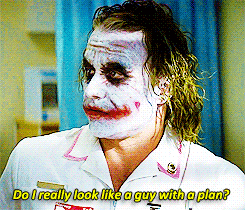 Originally director Chris Nolan had no intention to make a sequel to Batman Begins, but the idea of flushing out the character of The Joker kept him interested.
The only name on Nolan's wish list to play The Joker was Heath Ledger.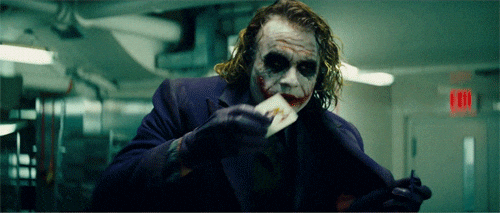 Throughout the production of The Dark Knight, Ledger kept a "Joker Diary", where he would write stylized notes, clipped quotes and texts from inspiring characters, and lines from the script written in his own hand-writing.
The role of the district attorney, which ultimately went to Maggie Gyllenhaal, was once under the hopeful eyes of fellow actresses Rachel McAdams and Emily Blunt.
Fellow cast mate Michael Caine expressed concern that Nolan wouldn't be able to find someone to top Jack Nicholson's performance as the character of The Joker (from 1989's Batman)…however, he came around when Ledger was cast, saying, "now that's the one guy that could do it!"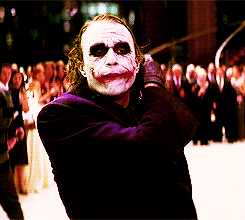 The licking-of-the-lips tick that The Joker possessed was mostly because the prosthetics, which extended into Ledger's mouth, would loosen as he performed. He would lick his lips in an effort to keep them in place.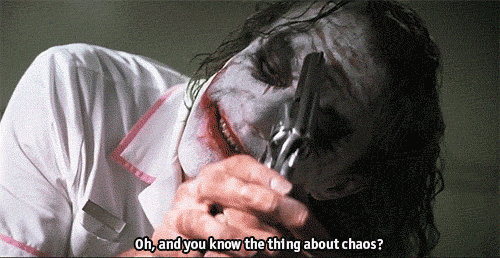 Nolan wanted the truck-flipping scene (when Batman uses steel cables to flip The Joker's 18-wheeler trailer) to happen for real…and it did…on a little street in Chicago.
Christian Bale (Batman) was adamant about standing atop the Sears Tower in Chicago with his cape billowing around him. Bale actually performed several of his own stunts throughout his career as Batman.
In the scene where The Joker is dressed up as a nurse, you can see that his name tag reads "Matilda". Matilda is the name of Ledger's daughter, born in 2005.
The man who says, "we're not intimidated by thugs" during The Joker's raid on Bruce Wayne's party, is Patrick Leahy, the Democratic US Senator from Vermont. A lifelong comic book fan, Leahy has actually appeared in five Batman films to date.
Katie Holmes, who played district attorney Rachel Dawes in Batman Begins was replaced by Gyllenhaal after Holmes decided to star in Mad Money instead, which scored a measly 22% on Rotten Tomatoes. Bummer, Katie…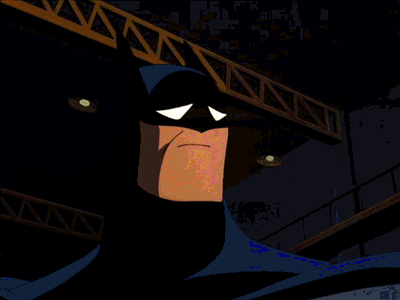 Further speculation claims that Holmes actually left because her then-husband, Tom Cruise, was jealous of Christian Bale.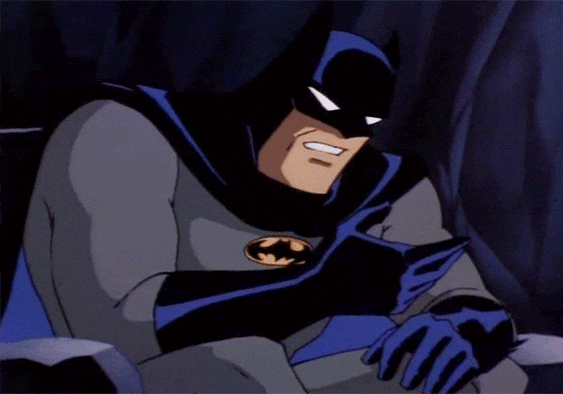 Ledger actually designed the look of The Joker himself, using makeup he'd bought from a local drugstore. Nolan was so impressed that he tasked the makeup team to recreate it themselves.
Within two days of its release, The Dark Knight was already ranked as the greatest film of all time by users on IMDb. It's now sitting comfortably at position 3.
Ledger posthumously won a total of 32 Best Supporting Actor awards for his work on The Dark Knight, including the Oscar, Golden Globe, BAFTA, SAG and Critics' Choice awards.
The Batsuit Bale wore in the film was constructed from 200 unique pieces of rubber, fiberglass, metallic mesh, and nylon. It was constructed to give Bale more flexibility.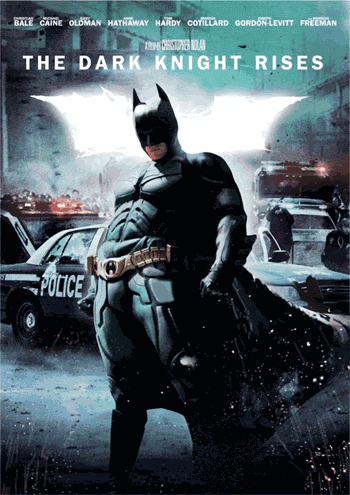 Bruce Wayne drives a Lamborghini Murcielago in this movie. The Spanish word for "bat" is murcielago.
Bruce Wayne's penthouse was actually shot on the ground floor of an office building in downtown Chicago. During the daytime, the same space was re-dressed and used for Harvey Dent's press conference scenes.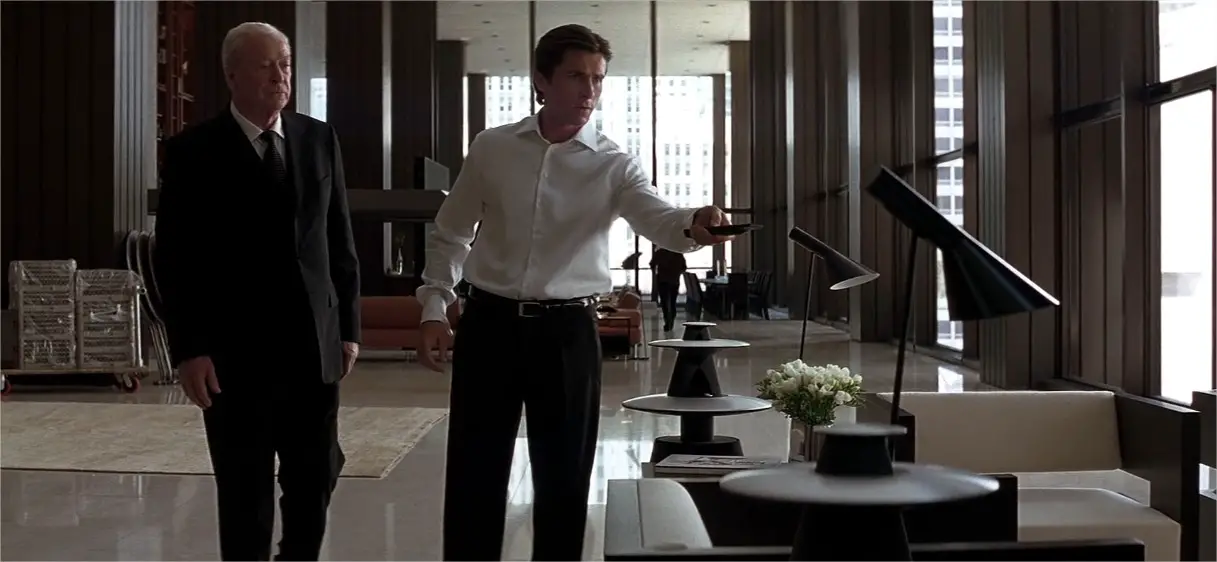 A total of 39 cars were destroyed during production.
The Dark Knight was the first comic book movie to reach the $1 billion mark.

Ledger actually interviewed fellow Joker alum, Jack Nicholson, about the role. Nicholson told him, "The role of being The Joker will haunt you, the role is so dark that you probably won't be able to sleep."
The Dark Knight made more money in six days than Batman Begins made in its entire domestic run.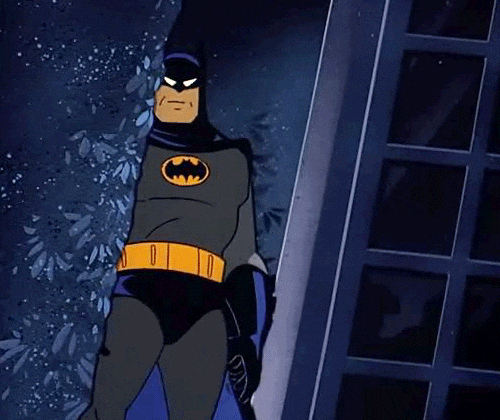 The hospital that gets blown up in the film was an abandoned Brach's candy factory in Chicago. The explosion actually triggered panicked calls to police from residents who feared a terrorist attack.
James Gandolfini was considered for the role of gangster Sal Moroni, but it eventually went to Eric Roberts.
Mike Engel, the reporter who is kidnapped by The Joker, is played by Anthony Michael Hall. You might know him from National Lampoon's Vacation, 16 Candles, Weird Science, or my personal fave of his, The Breakfast Club.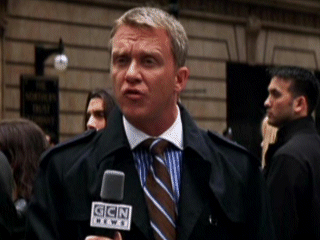 Sometimes you just need a little fun in your life! Check back every week for a new "Just Bee-cause" post, where I discuss everything from celebrity news to favorite videos and websites!