If you're like most Americans, most of your waking hours are spent at work – sitting in front of a computer, your home nothing but a little cube in a sea of cubes, your only sense of relief being those 10 minutes you take to check up on Buzzfeed or watch the trailer to some movie your co-worker is talking about.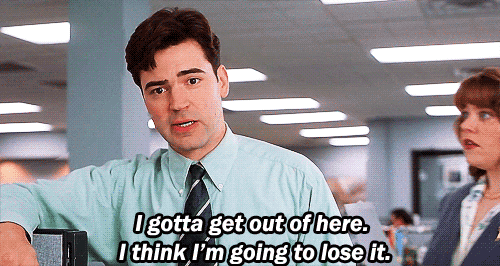 Though work can be a total drain on our state of mind, there are little things you can do to make your office (or work space) just a little happier!
9 Super Easy Ways to Dress Up Your Office (or Work Space)
Turn plastic toys into fashionable bookends. This is a great way to use up toys your kids don't play with anymore or a fun garage sale find you just couldn't pass up.
Use embroidery floss to give a simple storage basket a cute embroidery design. This post has a helpful tutorial on how to create your design using a template.
Turn basic binder clips into cute office accessories with this easy tutorial that requires only a handful of supplies.
Create a to-do list for the week with these fun clothespins and matching folders. This is an earth-friendly way to keep all your tasks organized and looking pretty!
Transform thumbtacks into colorful decor with a little paint! This project is easy and fun and a simple way to bring a pop of color into your work space.
A simple paint job turns these planters into cute cacti cups, great for storing pens, pencils, and other office nick knacks.
Keep track of your phone with this modest clay phone stand.
A cork board transforms into a reusable to-do list with some washi tape and thumb tacks.
No room on your desk for a full calendar? Keep track of the date with this cute block calendar, which takes up a mere few inches.
Celebrate creativity every Wednesday with a "Creativi-bee" post, where I share easy craft tutorials, project ideas, and craft collections.