It seems today that all we see is violence in movies and sex on TV…and no one is going to exploit that quite like Family Guy.
Chances are if there was a political faux pa, a media meltdown, a viral video or picture, or a celebrity feud in the past 20 years, Seth MacFarlane's long-running cartoon was gonna bring it up and throw it right back in your face.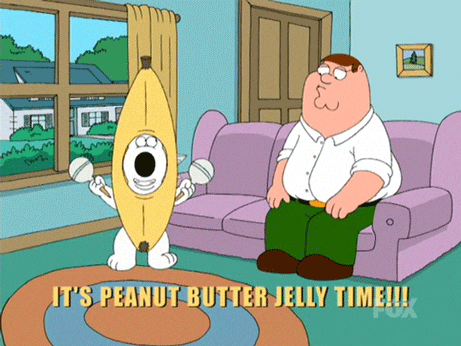 Not shying away from any sensitive topic (I mean, they've covered everything from family abuse to creepy child-loving neighbors), Family Guy is a show that will make you laugh and cry. And personally, I LOVE it!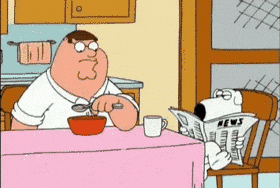 Sure they have their up and down episodes, and when they killed off Brian I just about lost it, but Family Guy is always a show I know I can turn to when I need a laugh. No one is safe from MacFarlane's clever, on-topic writing, and the characters that make up the town of Quahog, Rhode Island are nothing if not colorful reminders of people you surely know in your own life…in situations we can ALL relate to, TBH…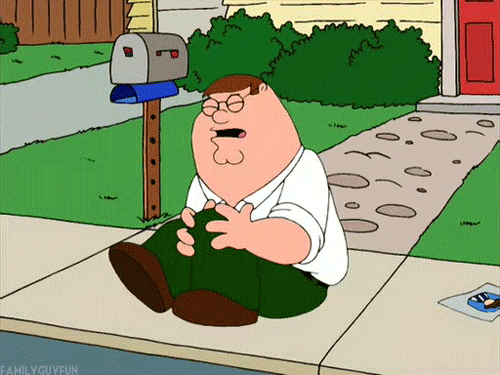 Hard to believe, but Family Guy is celebrating its 20th birthday this year, and after 16 seasons and countless celebrity guest-stars, there's no denying that Family Guy will go down (giggity) in history as one freakin' sweet show!
Whether you're a religious watcher or someone who tunes in now and again when it's running late-night on Cartoon Network, here are 32 fun facts any beer drinkin', TV watchin', couch sittin' fan is gonna love!
32 Fun Facts about Family Guy
Seth Green based Chris's voice on Buffalo Bill from Silence of the Lambs.
BFF's Peter and Brian stemmed from creator Seth MacFarlane's 1997 Cartoon Network short, Larry & Steve.
BONUS FACT:  MacFarlane also worked on one of my all-time favorite cartoons, Johnny Bravo, as well as Dexter's Laboratory, and Cow and Chicken.
Family Guy was the first animated program since The Flinstones to be nominated for Outstanding Comedy Series at the Emmys. Take that, Homer Simpson! 😉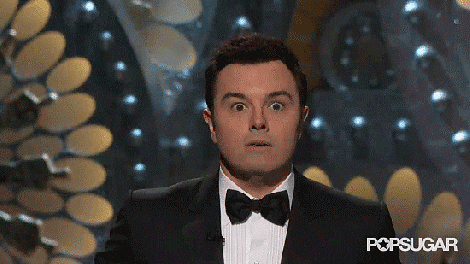 In fact as of 2017, Family Guy has won 7 Emmy Awards.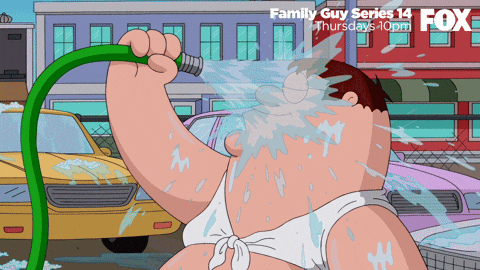 And speaking of The Flinstones, MacFarlane also used to work for Hanna-Barbera, the house of The Flinstones and The Jetsons. There are several references to both of these TV shows in Family Guy because of MacFarlane's affection and familiarity with those characters.
The Family Guy intro plays tribute to All in the Family. MacFarlane loved the classic 70s sitcom and wanted to pay homage to it in his own show.
After Family Guy was cancelled for the second time, more than 100,000 fans signed a petition to bring it back on the air.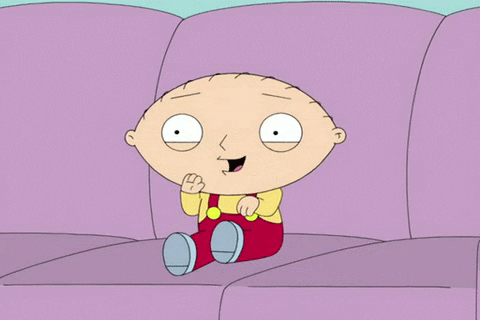 Brian Griffin was named "Stoner of the Year" by High Times in 2009.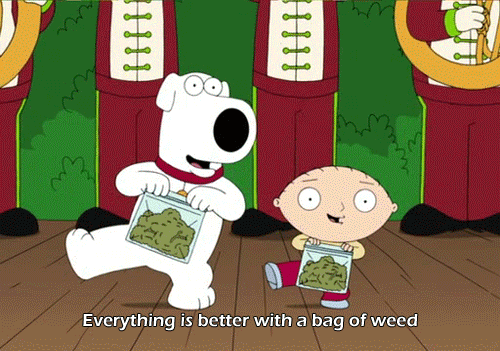 The main cast makes about $225,000 per episode.
According to his driver's license, Quagmire would be 70 years old today. The gang discovers he was born in 1948 in the episode, "FOX-y Lady".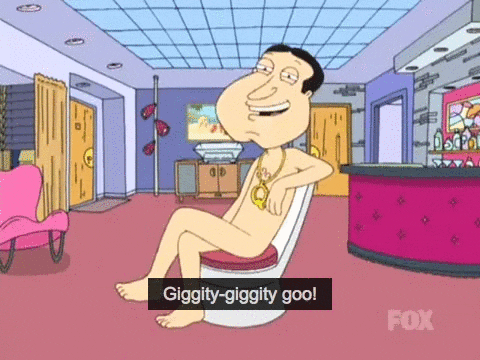 Every episode includes at least one character saying "What the hell?" to another. The ultimate question…whether Stewie can be understood by his family…is still up for debate. Show creators pick and choose when Stewie can be heard and/or understood.
Joe's wife Bonnie was pregnant for 7 years. She finally gave birth to Susie in season 7, episode 7.
The character of Neil Goldman is named after one of the show's writers; however the real Goldman has not worked on any episodes featuring the character he helped name.
It takes about one full year for ONE EPISODE to get on the air. That being said, they do obviously work on several episodes at once.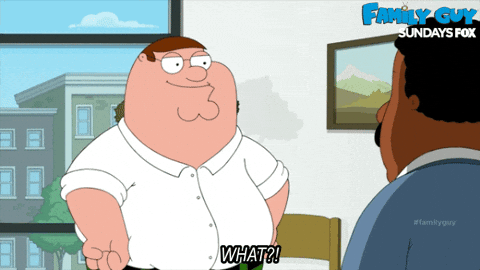 Almost every episode also has two versions, one for TV and one for the DVD. Needless to say, the DVD versions are much…dirtier.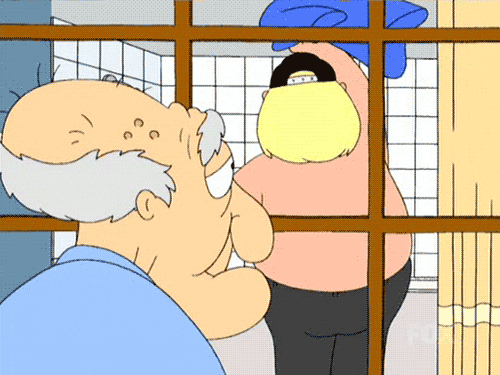 When Family Guy first aired, MacFarlane was the youngest executive producer in all of network TV. He was only 24 years old.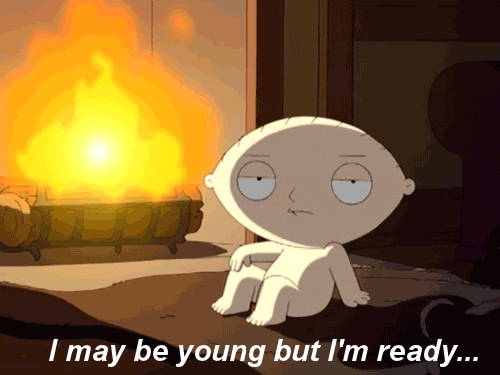 The entire Family Guy franchise is worth about $2 billion.
When producers decided to kill off Brian in 2013, the fan outcry reverberated off every wall. People signed petitions to bring Brian back and even boycotted the show. When Brian came back only two episodes later, fans thought their magic brought him back to life; however, it was all part of the storyline the whole time. Still, producers were overjoyed to know that Brian had so many fans out there!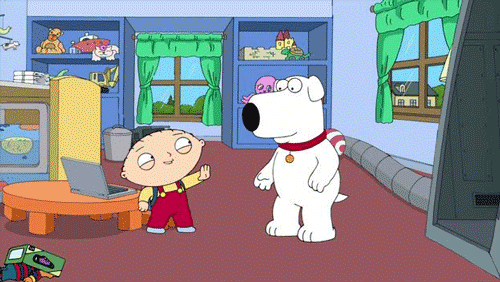 The character of Peter Griffin was inspired by a security guard MacFarlane knew at the Rhode Island School of Design. The man, Paul Timmins, had a "big thick Rhode Island accent…with absolutely no self editing whatsoever." Timmins is very proud of the honor.
At one time, Lacey Chabert, Cree Summer, and MacFarlane's sister, Rachel, all voiced the character of Meg at one time before MacFarlane settled on Mila Kunis, who still voices Meg to this day.
Kunis was only 16 when she landed the role of Meg.
MacFarlane voices SO MANY CHARACTERS on Family Guy, including Peter Griffin, Brian Griffin, and Stewie Griffin. He also voices Glenn Quagmire, news anchor Tom Tucker, Lois' father Carter Pewterschmidt and Dr. Hartman.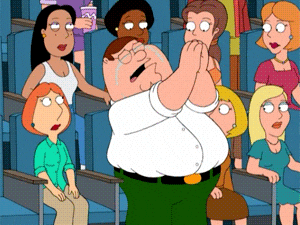 The character of Brian is heavily based on MacFarlane himself. They share the same "voice of reason", hobbies, political views, and rationality.
Though Quahog, Rhode Island doesn't exist in real life, there's lots of speculation at this little town is based on Cranston, RI.
One of MacFarlane's favorite scenes from the show is when Peter tries to get Tom Selleck to eat a spoonful of beans through the TV screen.
MacFarlane modeled Stewie's voice on the character of Rex Harrison from My Fair Lady, which makes this scene even better.
In 2009, Brian and Stewie made a joke about "Bruce Jenner's vagina"…that was 6 years before Jenner went through a gender reassignment surgery to become Caitlyn.
George Lucas, who is a huge fan of the show, gave MacFarlane permission to run with the Star Wars-themed episodes. That's freakin' sweet!
Quagmire's one-of-a-kind look was based on classic comedian, Bob Hope.
MacFarlane admitted that the reason Meg gets so much abuse in the show is because there are "a bunch of male writers not knowing how to write for a teenage girl."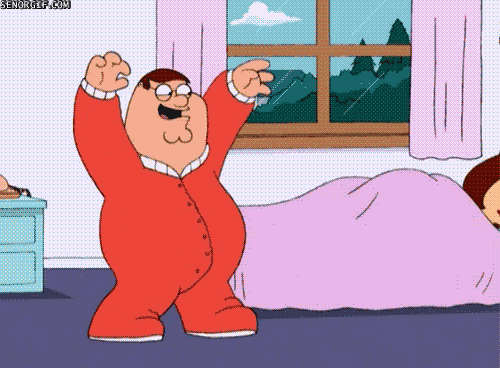 Sometimes you just need a little fun in your life! Check back every week for a new "Just Bee-cause" post, where I discuss everything from celebrity news to favorite videos and websites!