It's a freaking scary world out there…but thankfully, we have Steve Carell.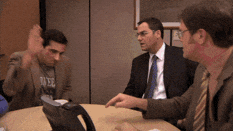 Best known for his role as Michael Scott in the US version of The Office, Carell is arguably one of America's most versatile comics. He's done it all – movies, TV, commercials, stage acting…he's taken on hilarious roles, goofy roles, serious roles and scary roles. Not only is he talented, but he's beloved by almost everyone who has the pleasure of working with him.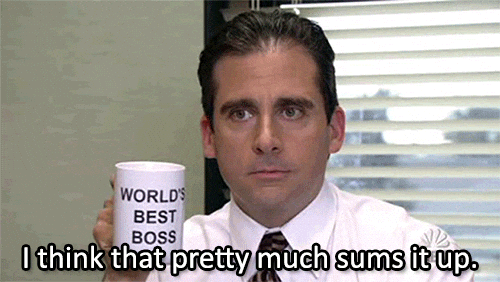 Today is Carell's 56th birthday, and whether you love him as the adorkable Michael Scott, the hilarious Brick Tamland or Andy the Virgin, or as one of his more serious characters in Dan in Real Life, Little Miss Sunshine, or Foxcatcher, there's no denying Carell has got some awesome acting chops.
To celebrate this genuine loveable man on his b-day, here are 24 fun facts about Steve Carell!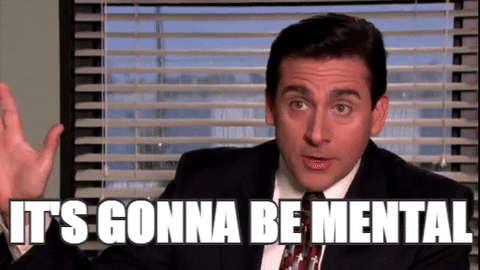 24 Fun Facts about Steve Carell
Carell is the son of an electrical engineer (father) and a psychiatric nurse (mother).
Carell was editor-in-chief of his high school newspaper.
Carell's original plan was to become a lawyer. He attended Ohio's Denison University, where he received a history degree in 1984 before planning on to continue with law school.
While at Dennison college, Carell became a member of the country's oldest collegiate improv troupe, Burpee's Seedy Theatrical Company.
Carell met his wife, Nancy Walls, while at the famed Second City in Chicago.
Carell also applied for a role on SNL, but lost out to Will Ferrell.
The 1991 film, Curly Sue, was Carell's film debut.
But it was The Dana Carvey Show that helped advance Carell's career. He worked in the writer's room alongside Stephen Colbert, Louis CK, Robert Smigel, Bob Odenkirk, and Charlie Kaufman.
Carell's friendship with Colbert led directly to his breakout role on The Daily Show. He was on The Daily Show for more than 5 years.
Like his foil, Michael Scott (The Office), Carell also loves hockey. His favorite position is goalkeeper and he even plays for a men's league in Burbank, CA.
Carell is maybe best known for his role as Michael Scott; however, producer Ricky Gervais was considering a whole handful of other actors before Carell even popped up. This list included Paul Giamatti, Hank Azaria, Bob Odenkirk, and Martin Short.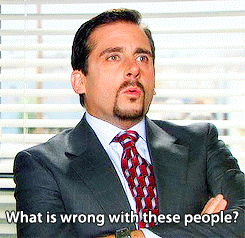 But Carell would go on to win a Golden Globe for the role in 2006 and would come to rack up 12 other Golden Globe nominations for his portrayal of Michael Scott. In totality, Carell has been nominated for more than 120 awards and has won only 33 of them.
Both Carell and his wife own a general store in Marshfield, Massachusetts. Residents claim that Carell will occasionally stop in and help stock shelves.
Carell's wife has appeared alongside Steve in several of his projects, including The Office, The 40-Year Old Virgin, and Seeking a Friend for the End of the World.
The famous chest-waxing scene in The 40-Year Old Virgin was real. He wanted his reactions to be as life-like as possible. What a pro!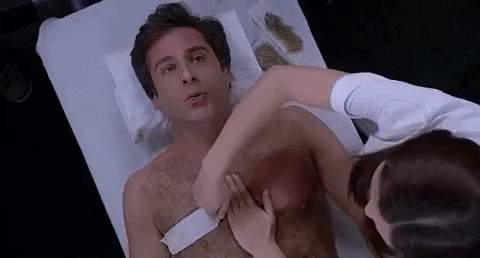 Carell's role in Little Miss Sunshine (Uncle Frank) – and arguably one of my favorite role's of his – was actually written for Bill Murray. The role almost went to Robin Williams before Carell was ultimately cast.
Carell is also a talented fife player.
James Spader was actually gunning for the role of Brick Tamland in Anchorman…but producers thought he was too good for the role. Spader would go on to replace Carell in The Office after Carell left the show. For his role in The Incredible Burt Wonderstone, Carell actually learned a few magic tricks from David Copperfield. He had to sign a non-disclosure agreement swearing him to secrecy.
Before Sean Penn starred as Harvey Milk in the biopic, Milk, Carell was cast to play Milk in the film, The Mayor of Castro Street. Carell's film got scrapped after Penn's film was released.
Carell was awarded star number 2,570 on the Hollywood Walk of Fame on January 6, 2016. Both Adam McKay and Will Ferrell accompanied him and helped unveil the star.
Carell gave a commencement speech to the graduates of Princeton University, one of whom was his niece, in 2012.
For his Oscar-nominated performance in Foxcatcher, Carell went full-method for the part, not interacting with his co-stars or crew on set. His fellow co-star, Mark Ruffalo, said he found Carell "terrifying" while filming.
The director of Foxcatcher claimed that Carell's character John du Pont was so unpredictable that he wanted to cast someone that no one would ever imagine playing that role.
Sometimes you just need a little fun in your life! Check back every week for a new "Just Bee-cause" post, where I discuss everything from celebrity news to favorite videos and websites!