We are a binging generation. Gone are the days of waiting a full week for another episode of our favorite shows…now we can marathon them all in a day or two…And what better way to spend a lazy weekend than by marathoning some of your favorite shows from childhood?
Some of the best shows of our youth stay with us for years to come…and when we go back and watch them again, oftentimes we appreciate them on a whole new level.
If you're looking for something nostalgic and want to dive back into the shows you once knew and loved, here are 21 of the best shows to watch again as a grown-ass adult!
What other shows should be on this list? Let me know in the comments!
21 TV Shows You Should Watch Again as an Adult
FRIENDS
Why?: Like a great bestie, Friends is always there for you.
Boy Meets World
Why?: The cheese factor is high with this one, but damn it if every episode doesn't have at least one nugget of Feeny wisdom.
The Wonder Years
Why?: Real, flawed characters and heartbreaking real-life situations make The Wonder Years a true TV gem that will resonate with you on a whole new level as an adult.
Law & Order: Special Victims Unit
Why?: While the current episodes may have gotten a bit obnoxious, the older episodes of SVU hit ya hard right in the gut. Watch season 3 and 4 again to remember how amazing and raw this show used to be.
Buffy the Vampire Slayer
Why?: BECAUSE IT'S AMAZING, THAT'S WHY.
Arrested Development
Why?: If Arrested Development will do anything, it will make you appreciate your family just a little more.
Family Guy
Why?: Because Brian is everything.
The Golden Girls
Why?: Because nothing goes better with wine and cold pizza than four sassy grandmas with smarts and great style.
The Mary Tyler Moore Show
Why?: GIRL POWER.
Happy Days
Why?: Sure, it's sweet with a cherry on top, but Happy Days is nothing if not a pocket of joy on a gloomy day.
Deadwood
Why?: IAN. MCSHANE.
The Powerpuff Girls
Why?: Like most great cartoons, The Powerpuff Girls is chock-full of adult humor. The sexual innuendos alone make this show worth a second or third watch. Also can we talk about the sheer comedic genius that is "the city of Townsville"?
Freaks & Geeks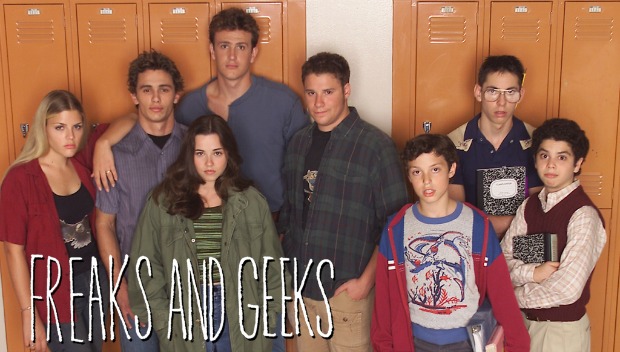 Why?: Because you don't give a damn about your reputation. Plus it got Seth Rogan, Jason Siegel, James Franco, Busy Phillips, and many more on the map.
30 Rock
Why?: Liz Lemon's absolute love of food makes this show more relateable than anything.
Dawson's Creek
Why?: Because first loves and high school romances are always some of the best years of our lives.
Seinfeld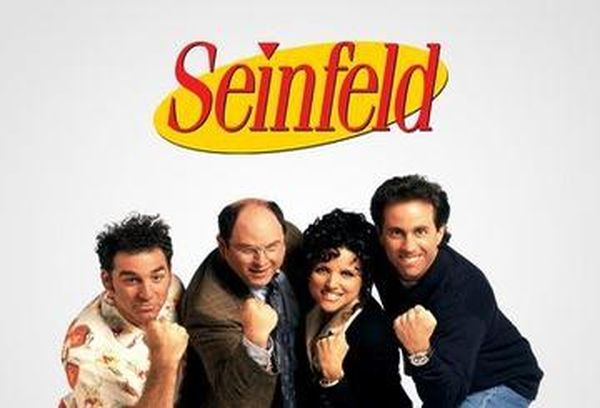 Why?: Dare I say these four idiots get more and more relatable every year? Ugh.
Rugrats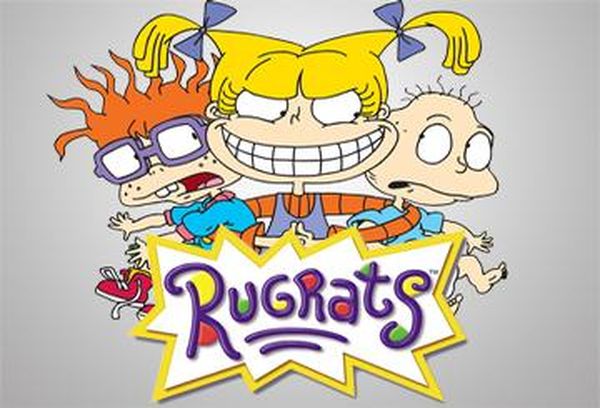 Why?: For young families, this is entertainment everyone will enjoy for different reasons.
Gravity Falls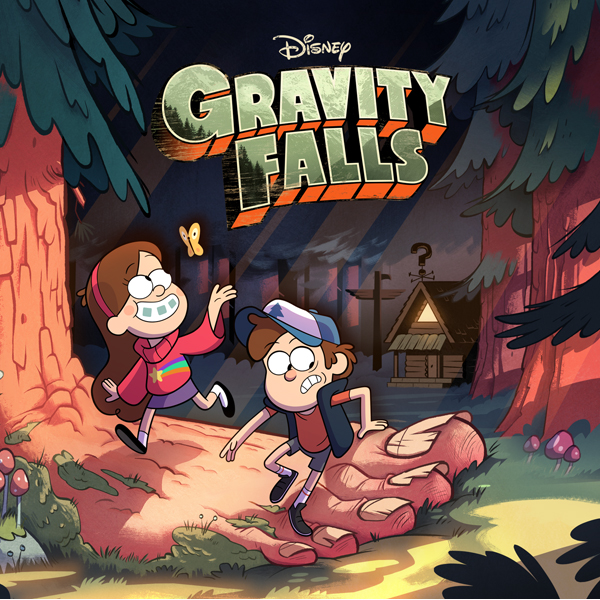 Why?: Wit, wisdom, and loveable, adorkable characters.
Mad Men
Why?: The entire show is an ad for the human condition. It's utterly brilliant in every way.
Animaniacs
Why?: Pulling the adult humor card here, too…plus you get educational songs about the US state capitals and presidents stuck in your head for 30 years!
The Office
Why?: Because every office has a Dwight.
Sometimes you just need a little fun in your life! Check back every week for a new "Just Bee-cause" post, where I discuss everything from celebrity news to favorite videos and websites!