It's not Thanksgiving or Christmas in my house until we've watched the Mr. Bean Christmas special.
*Yes, this IS where Friends got the idea…
The popular British sitcom which starred Rowan Atkinson as the silent comedian, "Mr. Bean", this series consisted of just a handful of episodes, but launched Atkinson's career into space. Not to mention it spurred two movie sequels, an animated series, and a whole assortment of merchandise.
Based on a character Atkinson developed while studying at Oxford, the series follows the exploits of the crazy Mr. Bean, described by Atkinson as "a child in a grown man's body." Bean rarely speaks, rather he uses physical comedy while interacting with other characters. This simple detail helped make Mr. Bean a world-wide phenomenon.
Mr. Bean has been a part of my childhood for as long as I can remember…and I STILL find myself laughing at Atkinson's clever use of physical humor.
So if you're a fan of this annoying, yet lovable character, grab your teddy and tuck in for these 21 Fun Facts about Mr. Bean!
21 Fun Facts about Mr. Bean
Atkinson went to school with the former Prime Minister of England, Tony Blair.
Atkinson also holds degrees from Oxford and Newcastle University (in Electrical Engineering).
Unlike Mr. Bean, Atkinson owns several cars, including a Honda Civic Hybrid, McLaren F1 and a Renault 5 GT Turbo, to name a few.
He has been friends with Prince William for years and was a guest to his wedding to Kate Middleton.
Atkinson is a huge James Bond fan and even got a supporting role in 1983's Never Say Never Again.
The name 'Mr. Bean' was originally Mr. White and Mr. Cauliflower before writers and producers landed on Bean.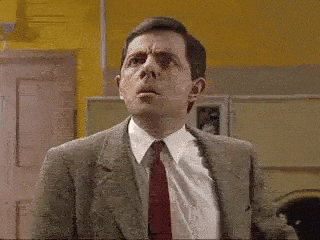 The birth of Mr. Bean came about after an assignment Atkinson had at Oxford. He had about 48 hours' notice to develop a 5-minute skit, so he stood in front of a mirror and messed about with his face. Thus, Mr. Bean was born.
Though Mr. Bean only produced 14 episodes, it also spurred two movies, an animated series, a video game, some books, and a slew of merchandise, including a branded Teddy!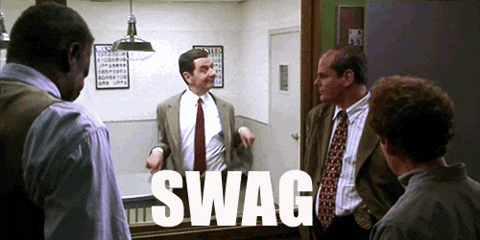 Since the comedy in the series is physical and not narrative, people all over the world understand and love Mr. Bean. The series was broadcast in nearly 200 countries.
Atkinson's creative partner, Richard Curtis, helped to develop the character of Mr. Bean. Curtis would go on to place Atkinson in several of his other projects, including Four Weddings and a Funeral and Love Actually.
While developing his character, Atkinson was heavily inspired by Jacques Tati.
Atkinson often refers to Mr. Bean as "a child in a grown man's body." He says, "…Mr. Bean is a very, very self-contained character because he's so sort-of introspective and so selfish and self-centered that there's no particular need to have another person in the scene to make him funny."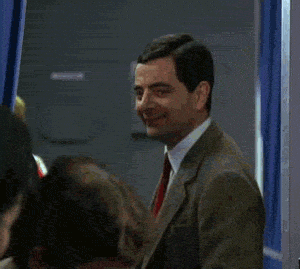 Atkinson really CAN wiggle his ears.
When London hosted the Summer Olympics in 2012, Mr. Bean was on hand for the opening ceremony, where he ushered in the games with a rendition of "Chariots of Fire".
Mr. Bean was officially retired in 2012.
The most successful episode of Mr. Bean in the UK was "The Trouble with Mr. Bean", which includes the famous dentist scene.
Mr. Bean's flat changes from episode to episode.
The opening sequence, which shows Mr. Bean falling to Earth in a beam of light, gives the impression that he's an alien from another universe.
Mr. Bean has A-Team bed linens.
The license plate on Mr. Bean's car is SLW 287 R.
In 2013, Atkinson celebrated the 25th anniversary of Mr. Bean by riding his iconic mini around the Buckingham Palace in London.
Sometimes you just need a little fun in your life! Check back every week for a new "Just Bee-cause" post, where I discuss everything from celebrity news to favorite videos and websites!