To know him is to love him.
Whether you know him from Jurassic Park, Independence Day, The Fly, or any of the whimsical Wes Anderson movies he's appeared in, there's no denying that we are all so lucky to be alive in the time of Goldblum.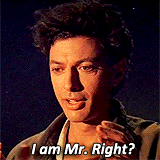 Yes, Jeff. Yes you are.
Not only is this man among men a cult actor with a huge following, he's also an extremely talented musician, a well-read lover of words and art, and just celebrated his 66th birthday on Monday.
From wooing adoring fans with fashion-forward photo shoots to cooking up a storm on Cooking with Jeff on Funny or Die (YouTube), Goldblum is here for the people. He loves us, he loves that we love him, and regardless of what's happening in the world or the stress of everyday life, there's no denying that Jeff Goldblum, uh, finds a way.
22 Fun Facts about Jeff Goldblum
Goldblum is the child of a doctor (father) and a radio broadcaster (mother).
When he was a kid, he would write affirmations in the shower, including "Please God, let me be an actor". He didn't tell anyone he wanted to be an actor for fear that he would be ridiculed for it.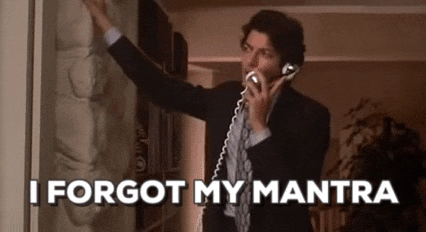 When he was 13, he stole five dollars from his father's wallet and headed on down to the red light district to try to hire a prostitute. He ran away at the last minute.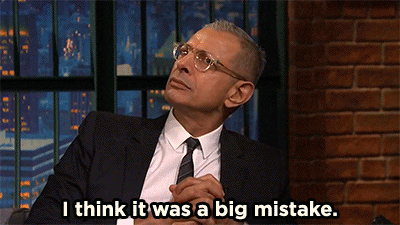 Between acting jobs, Goldblum would sell office supplies to prisoners.
His iconic vocal delivery is thought to have stemmed from his role in the 1978 film, Invasion of the Body Snatchers. He accidentally stammered his line, "I-I-I-I never thought they would come in…metal ships," and it was met with great reviews from the director. Goldblum had found his rhythm!
During his time filming The Fly, Goldblum was romantically involved with co-star Geena Davis. He had to leave the set because he was so overwrought with emotions during the intimate scenes between Davis and John Getz.
There was serious Oscar buzz surrounding Goldblum's performance in The Fly; however, he was not nominated…probably due to the fact it was a horror film. Still, Goldblum was hurt and disappointed that he was left out of the running.
Goldblum co-founded an acting school called Playhouse West, located in Los Angeles. He taught classes based on the principles of acting coach Stanford Meisner. Trainees of the class include Jim Carrey and Ashley Judd.
He is a frequent browser of #jeffgoldblum on Instagram.
Goldblum was raised Jewish and attended an Orthodox synagogue. He was also bar mitzvahed at age 13.
If you live in Los Angeles, you might be able to catch Goldblum playing jazz piano at Rockwell Table & Stage. He often mingles with the crowd.
Speaking of, his jazz group – the Mildred Snitzer Orchestra – is releasing an album in November (which you can pre-order on Amazon right now!).
Goldblum made his Broadway debut in the Tony Award-winning musical, Two Gentleman of Verona.
For several years, Goldblum was the voice for most US Apple commercials, including advertisements for the iMac and iBook.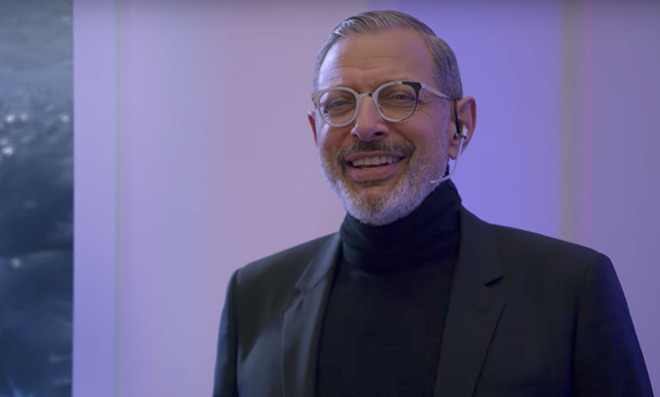 He also had a role on Law and Order: Criminal Intent (Detective Zach Nichols).
You can also see him in a few episodes of Portlandia…and it's EPIC GOLDBLUM.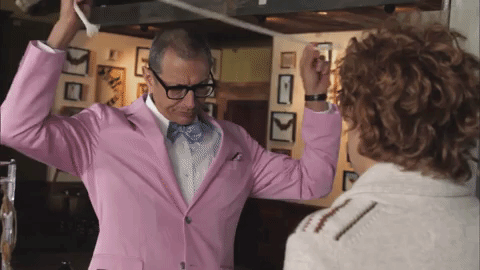 Goldblum has two children, Charlie Ocean and River Joe.
Goldblum has also offered his voice to a handful of video games, including LEGO Jurassic Park and Call of Duty: Block Ops 3.
Two of Goldblum's favorite movies in his repertoire are Grand Budapest Hotel and Le Week-End.
His adorable bow ties are from Brooks Brothers.
Goldblum is also a literature lover, with The Great Gatsby, The Catcher in the Rye, 100 Years of Solitude and American Pastoral named among his favorite books.
The best advice Goldblum ever received and offers to his fans: Do what you love.
Sometimes you just need a little fun in your life! Check back every week for a new "Just Bee-cause" post, where I discuss everything from celebrity news to favorite videos and websites!