Your heart's a dead tomato splotched with moldy purple spots, Mr. Grinch…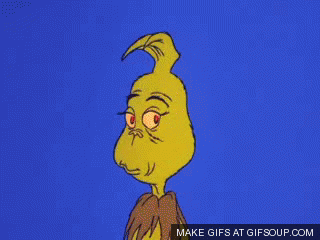 But these snacks inspired by the Grinch will have your heart growing to two times its normal size!
Whether you're brave enough to go see the new Grinch movie (sense my sarcasm?) or you're just a fan of the original book/movie, these great grinchy treats will have you banging your tartinkers and slanging your sloo-slunkers!
12 Splendiferious Grinch Recipes
Every Monday is a "Reci-bee" post, where I share my favorite recipes, recipe collections, and cooking and baking hints and tips.