Yo, bitches! Can you believe it's been 10 years…10 YEARS…since Breaking Bad started?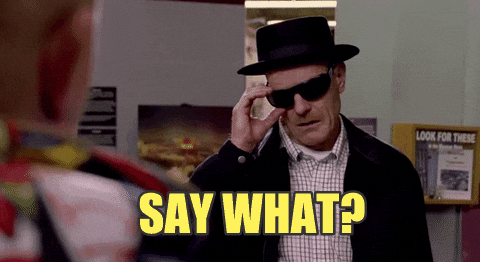 Widely thought to be one of the best TV shows EVER, Breaking Bad starred Bryan Cranston as a chemistry teacher-turned-drug dealer and Aaron Paul as his loyal sidekick, Jesse Pinkman. Part of AMC's amazing 2000's era line-up (Breaking Bad, Mad Men, The Walking Dead), this show broke records left and right, wracking up 16 Emmy Awards, 8 Satellite Awards, 2 Golden Globe Awards, 2 Critics' Choice Awards, and so, so, so many more. By the time the series finale aired, Breaking Bad was among the most-watched cable shows on American television and in 2013 entered the Guinness World Records as the most critically acclaimed show of all time.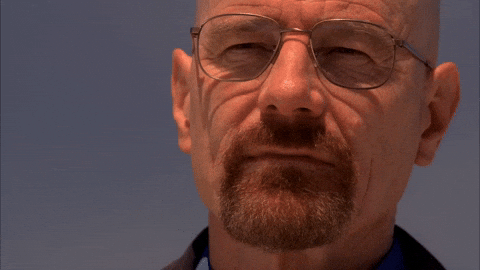 Not surprisingly, a show with that many accolades has to have a slammin' cast. Let's take a look and see what Walter, Jesse and the rest of the gang has been up to since the heartbreaking and emotional finale of Breaking Bad.
Can't get enough Breaking Bad? Check out 45 Fun Facts about Breaking Bad for even more awesome info about Mr. White and company!
The Cast of Breaking Bad: Where Are They Now?
Bryan Cranston
(Walter White)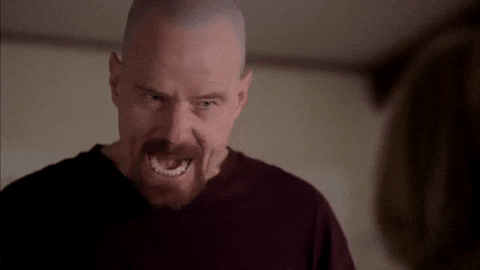 Cranston is one of the few actors actually born and raised in Hollywood, CA. A member of the high school chemistry club at Canoga Park High School, Cranston actually ended up earning an associate's degree in political science from Los Angeles Valley College in 1976. A regular on TV before landing his breakout role in Breaking Bad, Cranston appeared in several other projects post-Walter White. He appeared in a handful of films, including The Lincoln Lawyer, Drive, and Argo before being cast as Lyndon B. Johnson in the Broadway production of All the Way. His performance earned him critical acclaim and he later won a Tony Award for the performance for Best Actor in a Play. Following his Tony win, Cranston went on to star in the Dalton Trumbo biopic, Trumbo, for which he earned an Academy Award nomination. His New York Times best-selling autobiography, A Life in Parts, his shelves a year later (2016). Most recently, Cranston can be heard voicing one of the adorable dogs in Wes Anderson's film, Isle of Dogs.
Aaron Paul
(Jesse Pinkman)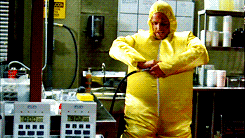 Prior to being cast on Breaking Bad, Paul – a former The Price is Life contestant – appeared in several music videos, TV shows, and films.  His role as Scott Quittman on HBO's Big Love gave him the most publicity before being cast in 2008 as the lovable Jesse Pinkman. Originally Paul's character was supposed to be killed off Breaking Bad during the first season, but his chemistry with creator Vince Gilligan and Cranston was so strong that Gilligan changed his mind (thankfully!). For his role as Jesse Pinkman, Paul was nominated for a Primetime Emmy Award for Outstanding Supporting Actor in a Drama in 2009, 2010, 2012, 2013, and 2014. He took home the award three times (2010, 2012, 2014). After Breaking Bad, Paul starred in the film Smashed, which was one of the official selections for the 2012 Sundance Film Festival. Most recently, Paul played Eddie Lane in the Hulu series, The Path, which was recently cancelled (boo!). He has two 2018 films in development and one additional project in the works as of now.
Anna Gunn
(Skylar White)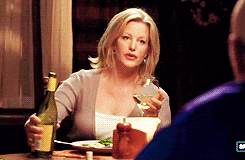 No stranger to New Mexico, Gunn was raised in Santa Fe, NM before attending Northwestern University, where she majored in theater. Maybe best known for her portrayal as Skylar White in Breaking Bad, Gunn has also appeared in several other well-known TV shows, including Deadwood and The Practice. After Breaking Bad, Gunn went on to star in an off-Broadway production of Sex with Strangers, directed by David Schwimmer. She starred in the 2016 film, Equity, which premiered at the Sundance Film Festival and was billed as the first female-driven Wall Street movie. She also starred in Sully alongside Tom Hanks.
Dean Norris
(Hank Schrader)
An Indiana native who would grow up to become his high school's valedictorian, Norris appeared in several high-grossing films before being cast as the loveable DEA agent, Hank Schrader, in Breaking Bad. Often playing a cop or burly man of the law, Norris made his mark in Lethal Weapon 2, Total Recall, Terminator 2: Judgement Day, Starship Troopers, and The Cell before being cast in Breaking Bad.  While filming Breaking Bad, Norris made a small cameo, alongside Bryan Cranston, in the beloved film Little Miss Sunshine, which was also filming in and around Albuquerque, NM. After Breaking Bad, Norris starred in the CBS series, Under the Dome, based on the Stephen King novel of the same name. He also appeared in the 2015 film Sons of Liberty and the 2018 films Beirut and Death Wish.
R.J. Mitte
(Walter "Flynn" White Jr.)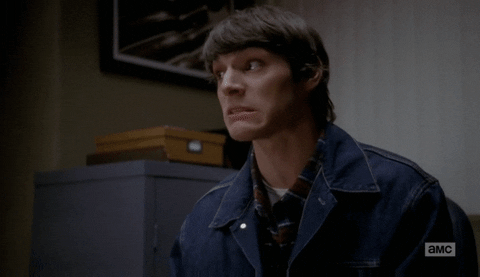 This breakfast-loving actor and model was born in Jackson, Mississippi. He was delivered via emergency caesarian and was not breathing at the time of his birth, which resulted in permeant brain damage. He was diagnosed with cerebral palsy at the age of 3 and was fitted with leg braces to help him walk. He actually strengthened his body to the point where he didn't need crutches to walk and he had to re-learn how to use them for his role on Breaking Bad. Before being cast as Walter's son, Mitte had several roles as extras in various TV shows, including Hannah Montana. After his amazing role on Breaking Bad, Mitte was asked by the Screen Actor's Guild to be the spokesman for actors with disabilities and he is currently the representative of "Inclusion in the Arts and Media of Performers with Disabilities".  Mitte is currently producing and will star in the film Wildflowers, alongside his sister, Lacianne Carriere. He is also working as a producer on the documentary, The Kids of Widney High, about a music group composed of mentally disabled students from J.P. Widney High School in LA.
Betsy Brandt
(Marie Schrader)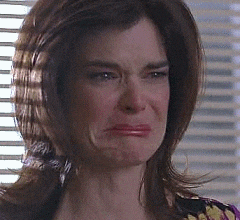 Before being cast as the purple-loving wife of Hank Schrader, Brandt received her BFA in acting from the University of Illinois at Urbana-Champaign in 1996. Before moving to LA, she was very active in the local theater scene of Seattle, WA. After her role in Breaking Bad, Brandt was cast as a lead character in the ABC series, Members Only, but the series did not go forward. Her most recent projects include the TV films, FANatic and Flint, as well as the 2018 film, We the Coyotes. She can also be seen in the CBS series, Life in Pieces.
Bob Odenkirk
(Saul Goodman)
Though Odenkirk is more recently known for his portrayal of Saul Goodman in Breaking Bad and Jimmy McGill in the spinoff, Better Call Saul, Odenkirk has been around forever. With a resume that includes work on Mr. Show with Bob and David, SNL, Late Night with Conan O'Brien, and The Larry Sanders Show, Odenkirk is no stranger to acting and writing. Born and raised near Naperville, IL, Odenkirk was cast as Saul Goodman after plans to have him star as Michael Scott in the US version of The Office fell through (he would later go on to make a guest-appearance on the show, anyway). After Breaking Bad, Odenkirk was offered the starring role in the BB spinoff, Better Call Saul, which takes place before the events of Breaking Bad. He's also appeared in other successful films recently, including The Post, The Disaster Artist, The Spectacular Now, and Nebraska. He voices a character in the upcoming Pixar film, Incredibles 2, and has a 2019 film, Flarsky, currently in post-production.
Jonathan Banks
(Mike Ehrmantraut)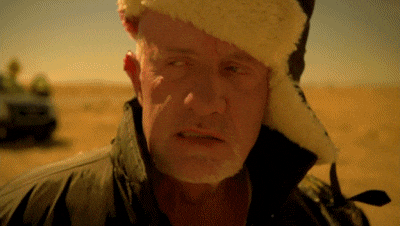 Often cast as a wise guy or burly bad boy, Banks is actually a "cupcake", according to his post Breaking Bad interview. Before starring as Saul's go-to cleanup guy, Mike Ehrmantraut, Banks had very similar roles in 48 Hrs., Beverly Hills Cop, and Wiseguy. After his leave of Breaking Bad, Banks had a recurring role in the NBC sitcom, Community. He would later to go on to reprise his role as Mike in Better Call Saul. Banks' recent projects include the 2018 films The Commuter, Incredibles 2, and Redbad.
Giancarlo Esposito
(Gustavo "Gus" Fring)
No stranger to acting, Esposito made his Broadway debut at the age of 8 opposite the one and only Shirley Jones in the musical, Maggie Flynn. He continued acting in several TV shows and movies before being cast as the villain, Gus Fring, on Breaking Bad. After he lost his FACE in the explosive fourth season finale, Esposito went on to appear in a few TV shows, including Community, and voiced characters in video games. Most recently, Esposito has joined the DC comic universe, appearing in Son of Batman and Batman: Assult on Arkham. In 2017, he also reprised his role as Gus Fring in Better Call Saul. Currently, Esposito has two 2018 movie projects: Maze Runner: The Death Cure and The Long Home. He's currently starring in Better Call Saul and is the narrator in the show, Dear White People. He also appeared in the "Reunion" episode of the 2018 show, Westworld.
Matt Jones
(Brandon "Badger" Mayhew)
A California kid through and through, Jones got his start doing improv and was the singer/songwriter for the ska band, Faculty Four. After booking nearly 20 commercials in 2 years, Jones' first theatrical audition was for Breaking Bad. After the show wrapped, Jones had appearances in How I met Your Mother, Reno 911!, and Community, as well as several MORE commercials. He had four appearances in The Office and was cast as a series regular in The Farm, a spinoff of The Office that was ultimately cancelled. Currently Jones has a leading role in Pig Goat Banana Cricket and Home: Adventures with Tip & Oh. He also appeared in a handful of episodes of Let's Get Physical.
Charles Baker
(Skinny Pete)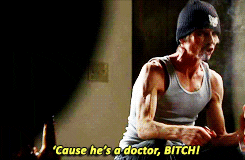 The son of an army colonel, Baker traveled all over the world by the time he was 17 years old. He attended many schools and received a vocal scholarship to attend Tarrant County College in Texas, where he studied music. An amazingly gifted musician (you can actually hear him playing in Breaking Bad), Baker was cast as Jesse Pinkman's friend, Skinny Pete in BB. Though his character is a drug-loving skinny stoner who spent time in prison, Baker himself has never done drugs or alcohol. After BB, Baker appeared in The Blacklist and was cast in Wild, starring Reese Witherspoon, in 2014.
Sometimes you just need a little fun in your life! Check back every week for a new "Just Bee-cause" post, where I discuss everything from celebrity news to favorite videos and websites!